Opinion
A Commitment to Beauty in College Row's Shadow
Assistant Opinion Editor Dustin Copeland '25 argues that the college should envision the new student center as a monument that is not only serviceable as a space but also beautiful and awe-inspiring as a piece of art.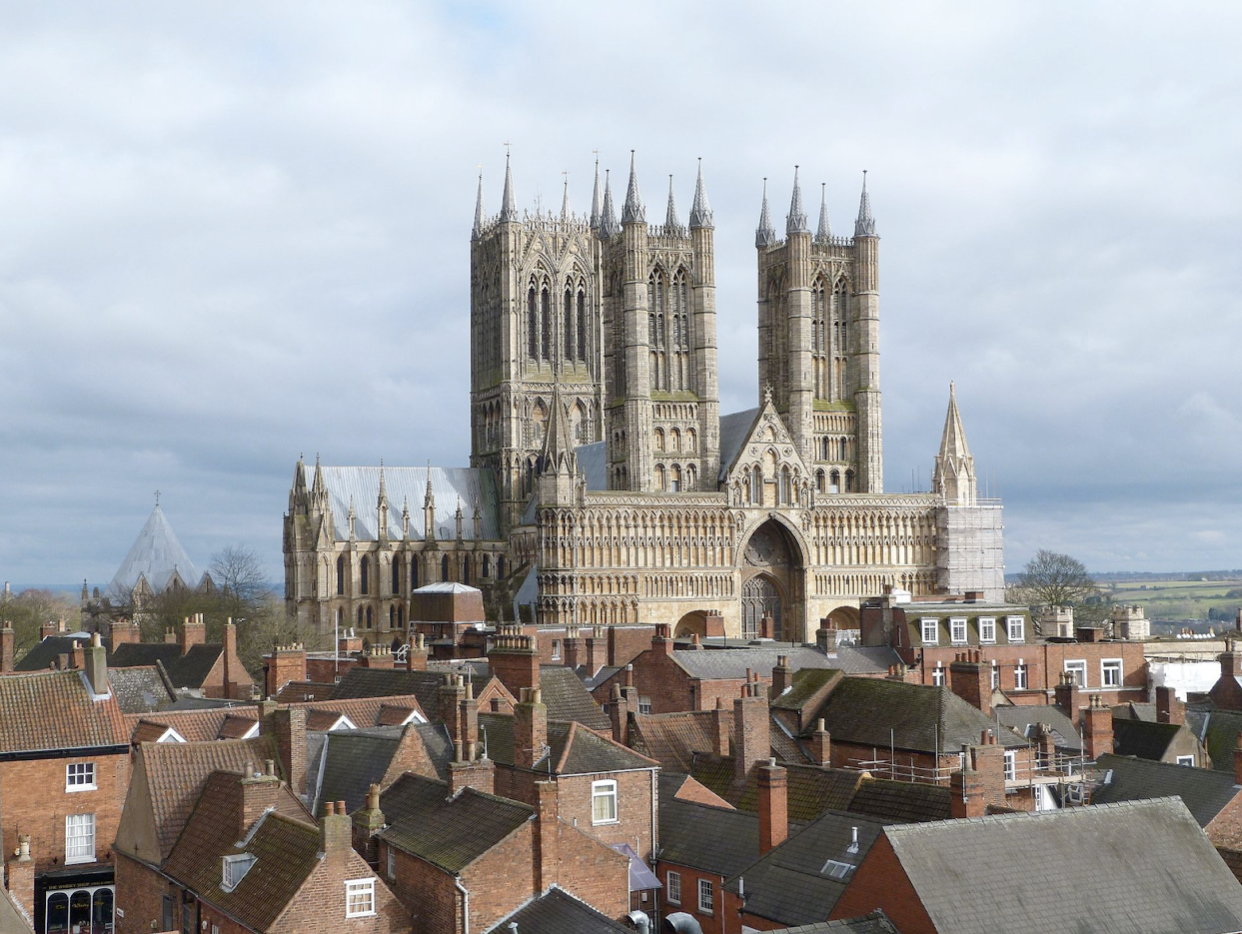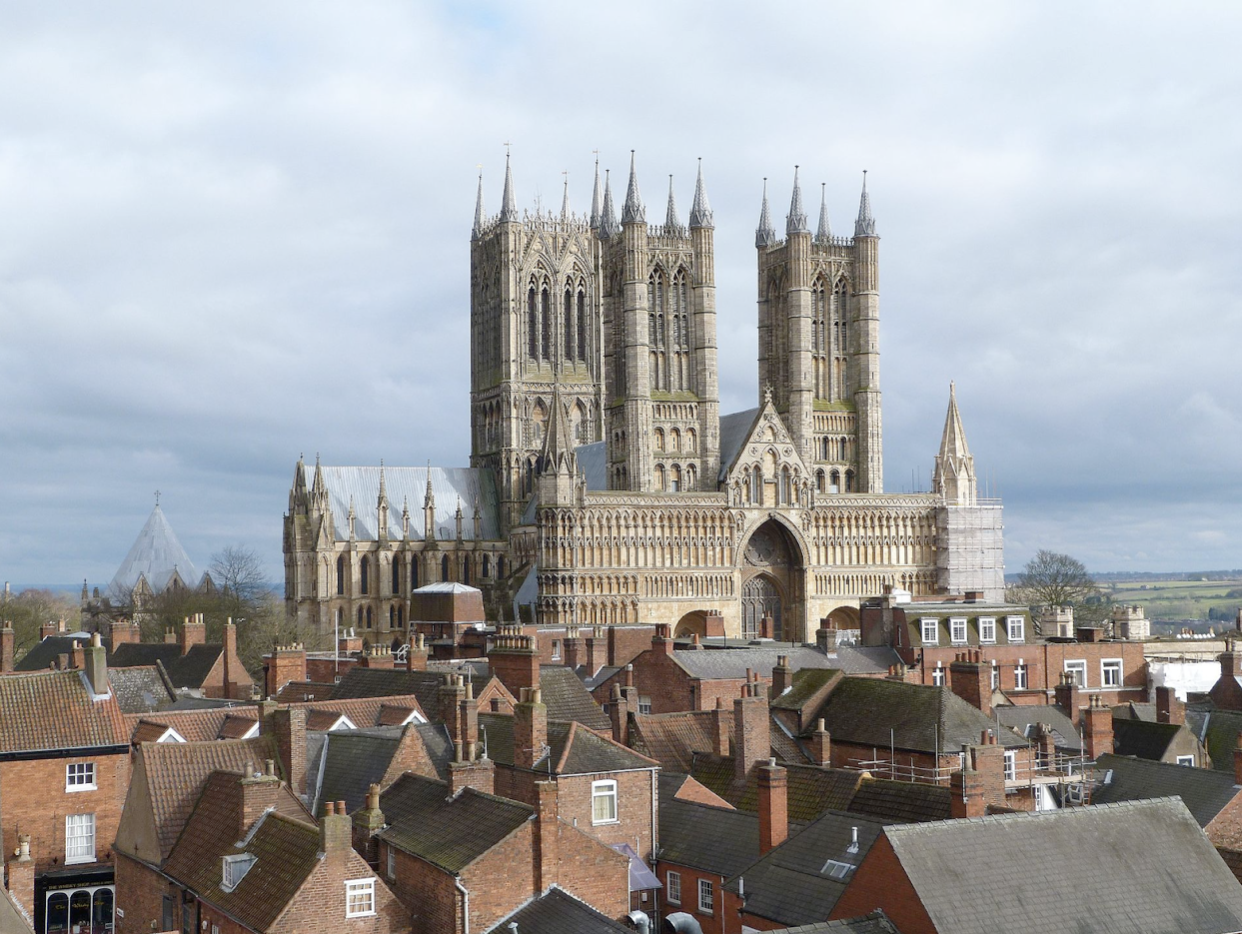 Over the next several months, there will be much discussion on campus about what we want our new student center to provide.
What will make the building an effective center of community on campus? What elements make other institutions' campus centers work in their environment, and what does Amherst need out of its center that is specific to the college?
The college will certainly solicit student opinions about what should be included within the walls of the structure: do we want a new Mammoth Market? A black box theater? What about group study spaces, or space for dining, or even partying?
The answer to at least one of those questions is an emphatic yes, and it is true that conversation about the student center should focus on its practical use. But I have to wonder whether the student body will ever be asked exactly how we feel the new student center should look.
In fact, one thing that keeps the new student center so mysterious is our utter lack of knowledge about what it may look like. There has been no communication throughout the process, no public design study, and no indication from administration about aesthetic goals for the space. For all we know, the new student center could be a one-to-one copy of Merrill (unlikely), a monumental neo-Gothic community cathedral (also unlikely, unfortunately), a block of glass reflecting the Science Center but even more effective at killing birds (a little bit more likely), or something entirely new (literally who knows).
Given the Student Advisory Committee's stated goal of analyzing peer student centers, maybe the architecture, too, will take inspiration from the likes of Williams' Paresky Student Center, with its gorgeous national park lodge fireplaces and timber-clad walls and furnishings. I would adore this sort of interior feel on campus, but Paresky's competent modern exterior doesn't quite fit the privileged seat the new student center will enjoy.
As the spot on which it will be built overlooks basically all of the Greenway, from Keefe to well-past Hitchcock Field, the new student center will be perhaps the defining building of the east side of campus, stealing stardom from the Science Center which so humbly hides its mass.
The first campus building I saw as an Amherst student proper was Merrill, from the parking lot first-years passed through to get tested on move-in. I remember being slightly off-put by the gaping obviously-abandoned windows — I was promised New England red-brick austerity, not a terrifying very cyclops-evoking modernist tribute to the same. To replace it with something different, therefore, will be welcome.
President Biddy Martin said at the opening ceremony for the new Science Center that Amherst had a "commitment to beauty," a statement either confidence-inspiring or disheartening, depending on your opinion of that building. I choose to take some heart in the quote: a commitment to beauty is a recognition that architects are artists, and gives those architects the freedom to create something that doesn't just fulfill the brief given to them, but adds to their portfolio as work to be proud of.
It is perhaps lucky, then, that we have contracted Herzog and de Meuron. Winners of the 2001 Pritzker Prize, builders of the Tate Modern, the Beijing National Stadium (the "Bird's Nest," as it's colloquially known), the Elbe Philharmonic Hall, and the Blavatnik School of Government at Oxford, Herzog and de Meuron is one of the most prestigious architectural firms in the world. In order to understand what our student center might be influenced by, one must understand the builders.
Herzog and de Meuron's early works are obviously and intensely modern — 1992's very rectangular Goetz Collection could be a Donald Judd sculpture — but their more recent work is not just adherence to modernist forms. Many works of the past two decades have been inspired more by "the search for a plasticity of the forms" that is exemplified by a commitment to architectural strangeness. The forms of newer buildings, like the concert hall most recently completed in Elbe, are utterly strange, like blown-up versions of desk art or building-sized sculptures. They use nontraditional materials, odd shapes, and ever more advanced methods of construction to make buildings that sometimes seem unnatural or impossible. Some of them, like Madrid's BBVA headquarters, look downright extraterrestrial.
But what beauty hath not some strangeness in its proportion? In terms of artistic influence, Herzog and de Meuron take much inspiration from a collaboration with Joseph Beuys, himself one of many founders of the Fluxus movement. The firm, empowered by the postmodern egalitarian-ization of media that Fluxus was representative of, sought to draw together art and architecture in a time when the two were culturally very separate. Thus, the firm's frequent collaborations with artists from Beuys himself to Ai Weiwei were and are a conscious effort to make architecture into a generally-accepted art form — a commitment to beauty all their own. Herzog and de Meuron take the artistic elements one might associate with the art-deco futurism or abstract swoops of coffee table art and blow them up to building scale.
Oxford's Blavatnik School of Government is just such a building, there applied for academic use. Its many layers of eccentric discs are a part of the university's nearly peerless architectural history, though they are a little jarring next to the medieval buildings that sandwich the structure. Such dissonance seems disconcerting since nothing on Amherst's campus could be compared to Blavatnik, but I can't deny that it would be really nice to watch the Greenway from those panoramic windows up on high, comforted by coffee and laptop outlets.
Of course, this is pure speculation. We have absolutely no clues as to what the new student center might look like, and what we want it to look like is even more difficult to ascertain. I firmly believe that the building should not serve to further disconnect east campus from the main quad, as the two spaces already feel almost like completely separate worlds (though again, giving the trees a few years to grow will likely help at least a little). Therefore, this building cannot be a flying saucer sat down without context atop the mount that is Merrill — what would Pratt look like next to such an alien structure?
One thing that modern campus architecture has succeeded at is paying tribute to the architectural DNA of the college — Beneski's reflection of Fayerweather's proportions and the Science Center's own Beneski-esque facades a case in point. So while I could see this as an opportunity for East campus to develop something completely separate from College Row's historical dominion, I do not think some new monument will be erected in postmodern opposition to Johnson Chapel's austerity. I think Herzog and de Meuron will take Amherst's history into their capable hands to craft a building that is largely inoffensive, perhaps disappointingly lukewarm, but ultimately serviceable as a space.
I hope, however, that something truly monumental is built here. A new era of Amherst architecture could be brought about, defined by a commitment to beauty above mere utility, twisting College Row's architectural genome into something not only useful and worthwhile as a community space, but something awe-inspiring — a building to be proud of. Beauty has utilitarian purposes too, after all. Ugly spaces quickly become avoided spaces, ones that raise questions on tours and miss an opportunity to inspire the students who use them. No one spends time in ugly spaces, and I would like it if our student center were a place that the students did spend time in, a place that they love.