Sports
A Hometown Fan's Ode to Tom Brady: Undisputed GOAT
A New England sports fan reflects on Tom Brady's retirement, describing his Patriots tenure as nothing short of a religious experience.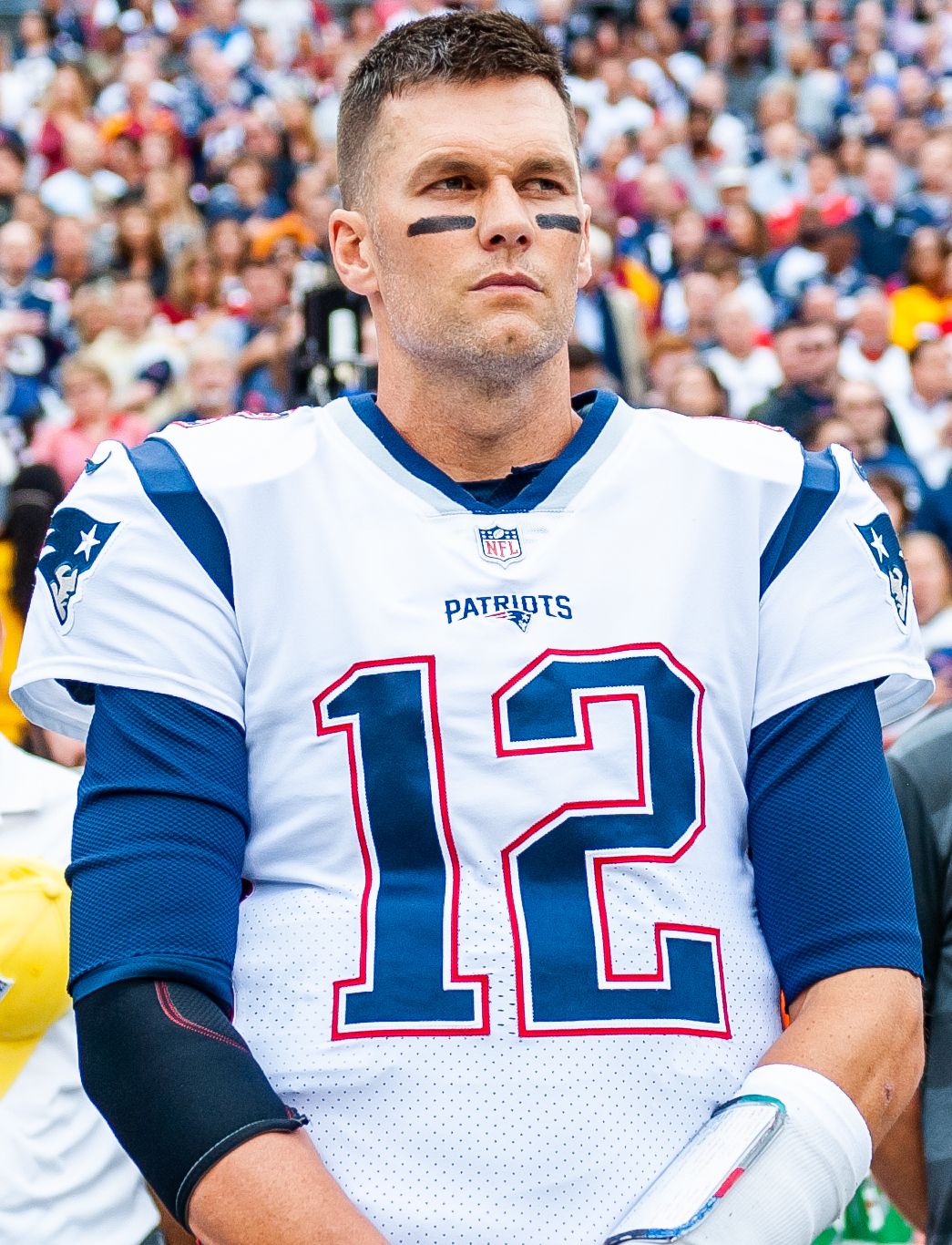 The greatness of Tom Brady is indisputable. He has won more games and Super Bowls, thrown more touchdowns, and accumulated more passing yards than any other quarterback in NFL history. He seems to hold nearly every regular season, postseason, and Super Bowl passing. This piece, however, is not about Brady's record, but rather his effect on the countless New England fans who grew up with front-row tickets to the TB12 experience. As a New England native, I'll forever be spoiled by getting to watch the greatest quarterback of all time.
Growing up in Massachusetts, New England Patriots football was a religion, with our Sunday church lasting from the start of preseason in August to the playoffs and Super Bowl in early February. For 20 years, my family and friends would gather around the television and pray to our God Bill Belichick and our Messiah Tom Brady to deliver us yet another win. As benevolent Lords often do, they delivered victory upon victory for two decades. Year after year, rooting for Brady and the Pats in the playoffs was a guarantee, as over the course of his career, he never had a losing season.
Admittedly, I was pretty young during the first Patriots dynasty, which lasted from 2002 to 2005 and during which Brady won his first three Super Bowl Rings. In fact, my first real memory of a Patriots game was watching Peyton Manning rip out my six-year-old heart in the 2006 AFC Championship. The Patriots blew a 21-3 halftime lead, and a Brady screen pass to Kevin Faulk on fourth down came up just short of the first down, costing them the game. Still, I became a true believer in the Patriot religion during their nearly undefeated 2007 season. Watching Tom Brady connect with Randy Moss for seemingly impossible touchdowns was something beyond comprehension for my young mind. I implore the Buffalo Bills fans who taunted me about their offensive prowess against the Patriots this season to watch the highlights of New England's 2007 Week 11 Sunday Night Football matchup to witness true dominance. Seriously, my father thought the late John Madden was going to throw a fit while broadcasting that game. While the undefeated Pats ended up losing to Eli f — ing Manning in the Super Bowl, the 2007 season was just a preview of hundreds of more Tom Brady wins and celebratory high fives between my dad and myself that were to come.
Over the next several seasons, the Patriots continued to be elite and Tom was consistently a top-five quarterback in the league, but the team kept coming up short in the playoffs. The Ravens and Giants just seemed to always have the edge during the postseason, and heading into the 2014 season, many thought that the prime of Brady's career was over. I distinctly remember a Monday-night game in 2014 where the Chiefs crushed the Patriots, and Brady got benched for Jimmy Garoppolo. The doubters lit a fire under Brady, and, in true Brady fashion, he elevated his game to another level — taking the team on a 10-2 run to finish the regular season with a record of 12-4. The 2015 playoffs were simply incredible, as Brady pulled off a crazy come-from-behind win against the Ravens that featured an awesome trick play and clutch interception late in the game to seal it. The next week, they crushed the Colts in the infamous "Deflategate" game, which became quite the sports-talk radio topic for years to come. Honestly, there is nothing quite like a bunch of guys with Boston accents yelling about how air pressure had no effect on the Pats rushing for 200 yards for three straight hours. Nevertheless, the Patriots went on to come from 10 points down in the fourth quarter to win the Super Bowl in Brady's euphoric return to glory. At the time, it was the largest Super Bowl comeback ever, but Tom was ready to break his own record in 2017.
Of all the great Patriots wins, the 28-3 second-half comeback against the Falcons is my favorite. Earlier in the season, Brady had to serve a four-game suspension, a culmination of the Deflategate scandal. As a Pats fan, I was about to witness the ultimate revenge tour that would end with the infamous Roger Goodell handing Brady the Vince Lombardi Super Bowl Trophy yet again.
When Devonta Freeman ran in the Falcons' fourth touchdown of the day midway through the third quarter, the hopes of Patriots fans everywhere to witness such a glorious moment seemed to die with it. However, Tom Brady would not let us down. He became an unstoppable force, pushing forward through true willpower and determination alone. He made every big throw on third and fourth down. He was scrambling for first downs and talking trash to all who would listen. As the Falcons' lead dwindled, Tom removed all fear in my heart and doubt from my mind. When the Patriots won the overtime coin toss, the game was all but over. After this game, we all learned to never give up as long as Tom Brady was in the game.
The next season, Brady took the Pats back to the Super Bowl and almost brought us back from another huge deficit. I include myself in the group that thought the Patriots dynasty was nearing its impending conclusion following that loss to the Eagles, but if there was one thing I learned from my time watching the GOAT, it's that any slight against him would grow into a chip on his shoulder that motivated him to achieve the impossible. The following season, Brady led the Patriots to their sixth and final title. The game from that championship run that stands out to me is not the dull, low-scoring affair that was the Super Bowl, but the shootout in Kansas City against Patrick Mahomes and the Chiefs in the AFC Championship. On the final few drives, the Patriots took the aging Rob Gronkowski out of the garage and drove him like the sports car he was in his youth to beat the Chiefs. I distinctly remember former Cowboys quarterback and "NFL on CBS" analyst Tony Romo predicting one play after another as Brady hit Gronk and Julian Edelman on consecutive third-and-longs to set up the game-winning touchdown. Tom came through in the clutch just like he had been doing for the past 20 years. That Super Bowl might be my final jubilant celebration as a Patriots fan, as the next season made it apparent that the legendary run was over.
I remember the exact place I was the last time I saw Brady wear a Patriots jersey. My family was traveling in Christchurch, New Zealand, and my father and I found the one sports bar in the town not devoted to rugby or cricket to watch the Patriots play against the Titans in the 2019 Wild Card game. Derrick Henry broke our spirit, running for 184 yards and a touchdown, and Tom threw a pick-six to ice the game late in the fourth quarter. Our hero and savior left New England just a few weeks later for the warm weather of Tampa Bay. I was devastated that the 20-year marriage of fan and star quarterback was over. However, I was not surprised when Brady, Gronk, and the Buccaneers ended up in the Super Bowl once more. It was bittersweet to root for Tom as he excelled in the game, taking home another ring and another Super Bowl MVP trophy. I was glad that Brady had found a new young team that made him happy, but I still wondered what might have happened if we could have kept him around for one last run.
This past season, Brady returned to Foxboro and beat the Patriots in an emotional Sunday Night Football game that would prove to be his last in Foxboro. Of course, Brady being Brady, he led a late game-winning drive to break our hearts once more. However, the video tributes and rooting against him just one time made me feel a deep level of appreciation for everything he did for the Patriots and for me. So many NFL fans struggle with bad coaches, owners, and quarterbacks such that they may never experience watching their team win a title in their entire lifetime. With Tom Brady, I was granted that experience six times in 21 years and, for that, I am so lucky.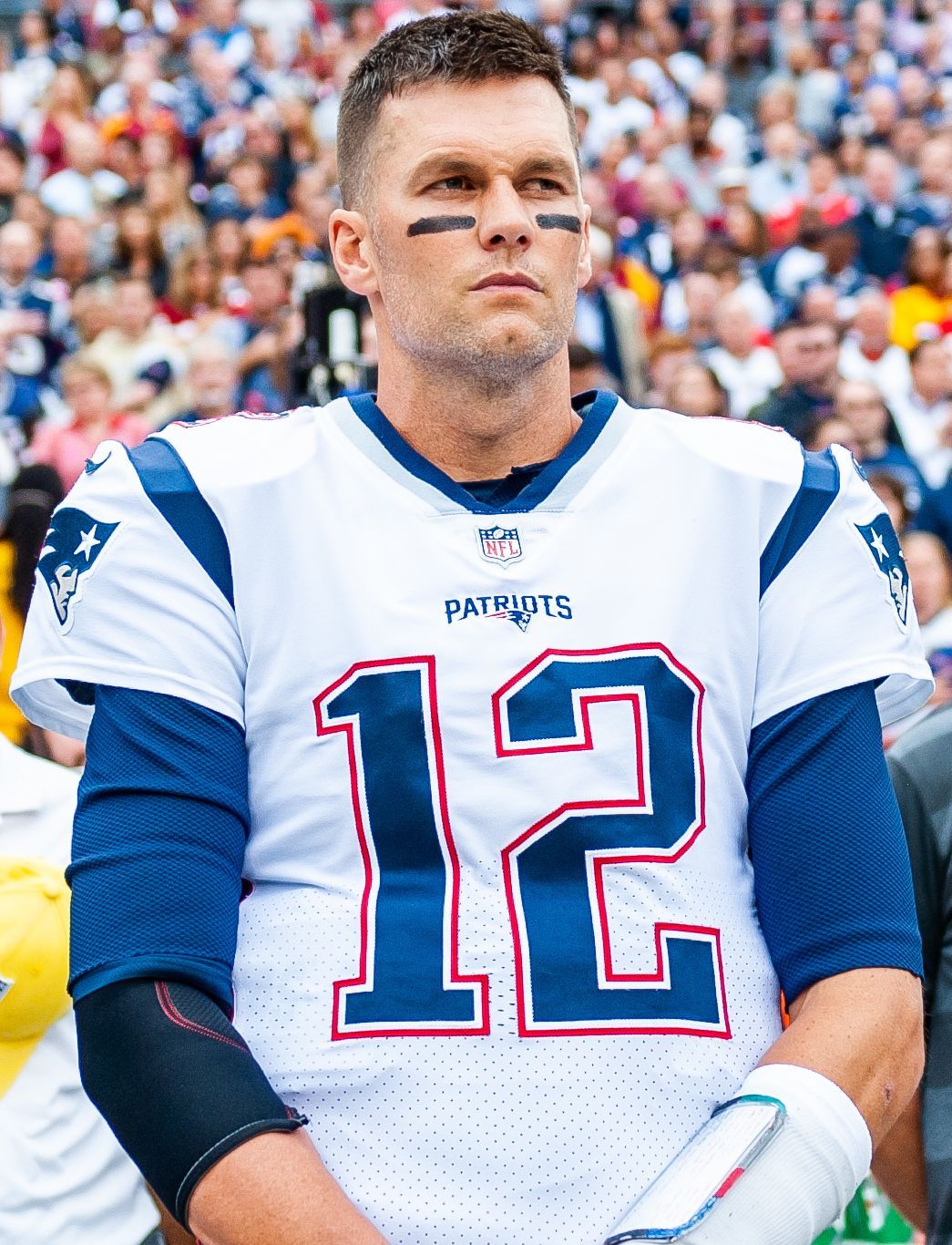 Now, here we are in 2022, and Tom has officially retired. He was terrific in his final game, bringing the Bucs back from 24 points down to tie the game late in the fourth quarter. Unfortunately, Matt Stafford and Cooper Kupp completed a huge play in the final minute that resulted in Brady losing on a last second field goal. Reading his retirement post on Instagram post made me emotional. Tom playing football every week during the fall has been a fundamental part of my life from the time I could walk. True, he didn't mention the Patriots fans at first, but honestly why should I be mad at him? He has provided so many great moments in my life. If this is truly the end of his playing career, it has been an honor and a privilege to witness it firsthand. Thanks for everything, Tom, but now I'm on to Mac Jones. Go Pats!