News
AAS Passes Bylaw to Pay AAS Officials
Aiming to boost participation in the AAS and make it more accessible, the Senate has voted to establish salaries for officials following the upcoming election cycle. Some AAS members expressed support for the change, while others hold reservations about its ultimate function.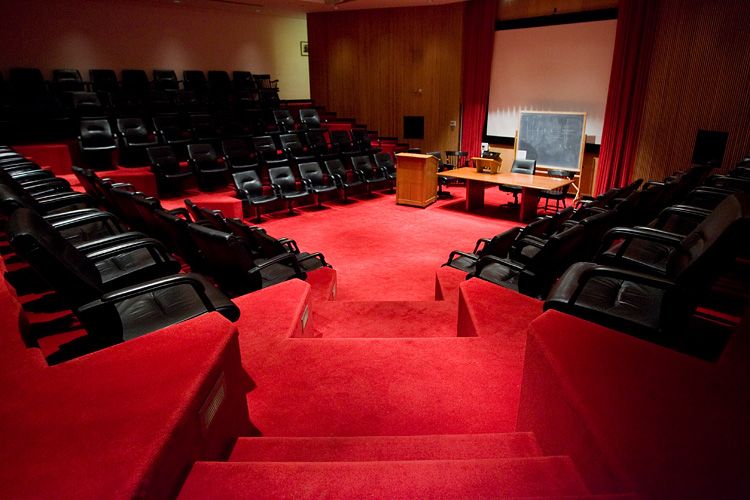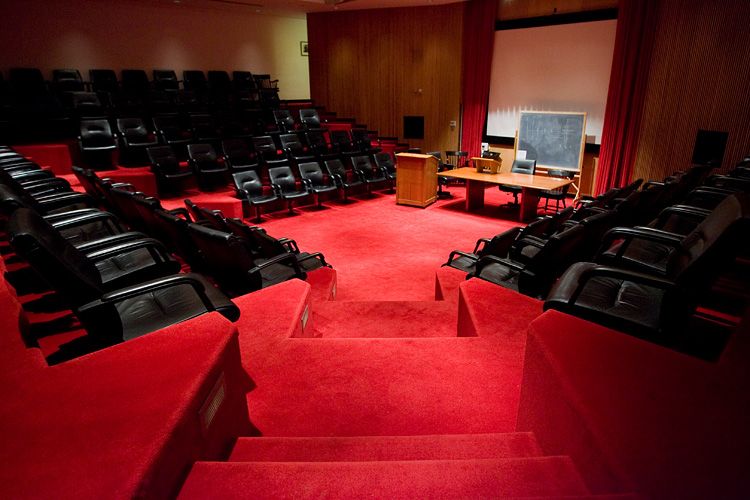 The Association of Amherst Students (AAS) has voted to establish salaries for AAS officials following the upcoming election cycle, as announced in an email to students on Friday, April 8. The new bylaw, proposed by Senator Cole Graber-Mitchell '22, aims to boost participation in the AAS and make it more accessible. However, questions remain about whether the bylaw opens up avenues for other student groups to get paid.
The new bylaw will pay $15 an hour to all senators, executive board members, and at-large members on the Budgetary Committee and Judiciary Council. Officials will only be paid for mandatory, minuted meetings held by the Senate or any standing, constitutional, or ad-hoc committee of the AAS. Hours are capped at six hours a week, meaning officials can earn up to $90 a week. This money will come from the AAS rainy day fund, which the Senate can vote to use for any purpose they see fit.
"By paying people, we hope to make the entire AAS more accessible and inclusive to those who don't really have spare time to get involved with student government without being paid," said Graber-Mitchell on one of his motivations for proposing the bylaw.
He hopes that low-income students who might otherwise spend their time working an on-campus job will consider running, which would also help diversify the Senate.
Ankit Sayed '24 describes himself as someone who is able to run for Senate "almost exclusively because of the new bylaw. Beforehand, I wanted to do Senate work and represent so many students but I needed to balance extracurriculars with work that paid, especially considering all the time that Senate puts in — it failed the cost-benefit check until now!"
According to newly elected AAS President Sirus Wheaton '23, the AAS had discussed implementing salaries on a need-based system — for instance, with only students on financial aid receiving payment.
But Wheaton noted that it can be difficult to draw a firm line between who should and shouldn't be paid — "With all those need-based things, it's like, 'how do you determine what's need-based?'"
In addition to inaccessibility, the bylaw seeks to address the AAS' larger issue with engagement by encouraging more students to run in elections. During Senate elections in April 2021, only nine candidates ran for eight positions representing each of the Classes of 2022 and 2023. The Class of 2024 had an even smaller showing, with only seven candidates running for eight spots.
"There's this really big problem where AAS is just simply not competitive," said Graber-Mitchell. "To the point where it's almost not democratic. And we're hoping that by paying people, we make it a more desirable place to spend your time. Because we really do ask a lot out of people."
Senator Lori Alarcon '24 echoed his sentiment. "People have been just let in, essentially — [there's a] sense that they don't really have to campaign, they don't really have to earn votes. They just are names on the ballot and people don't really know them, and people don't know who they're voting for," she said.
Senator Gent Malushaga '25 thinks paying senators is particularly important because "the AAS wields immense power in terms of funding and sponsoring initiatives on campus."
"Giving AAS members a salary legitimizes the body and incentivizes more candidates to run, making elections more competitive and ensuring that those who ultimately do get elected are the best possible representatives of the student body," Malushaga said.
Although the proposal passed, the vote was not unanimous. A handful of senators either voted no or abstained altogether.
Newly elected Secretary Jeffrey Ma '24 voted no partly because he "felt that the specifics were unsatisfactory. Part of the issue was just the timing of this proposal: it was the last Senate meeting before elections began, so we had to either pass it then or wait another year."
Ma also took issue with aspects of the cap placed on paid hours each week, as did other senators.
According to Graber-Mitchell, the cap was put in place in order to "ensure that people can't inflate meeting times to get extra money." Senators will not be paid for work done outside of meetings, which Graber-Mitchell called "an acceptable tradeoff for [the bylaw] to be legitimate and for the student body to know that we're not abusing our positions."
Although the majority of the Senate preferred a six-hour cap to the proposal's original four-hour limit, several senators, including Wheaton, opposed the change.
"Most people on Senate aren't working six hours, ever," said Wheaton. "Although there's all these stipulations to try to protect people from fudging the numbers, it's inevitably going to happen. And I do feel bad, because a couple of senators I know do work … more than six hours a week. It's just I feel most people aren't. There's already going to be pushback, because it's like we're paying ourselves … Why make it all this?"
Concerns were also raised about how the bylaw would apply to other student groups. Senator Kya Rincon '22 expressed worry that the proposal could lead to the student perception that the AAS believes it works harder than other student groups. Senator Gavi Forman '22 felt uncomfortable about the lack of consultation with the student body about the proposal. She noted that other student groups also make meaningful contributions to Amherst, but that only the AAS controls funding.
Rincon abstained, while Forman voted no on the proposal.
Following the email announcing the new bylaw to the student body, many students had questions about what it would mean for other student groups seeking compensation.
"If this is a thing can groups like ACEMS [Amherst College Emergency Medical Services] get paid too?" read a message in the campus GroupMe AmherstBussin after the email announcement.
It is unclear if ACEMS would be able to receive pay through AAS funding, because the AAS hasn't defined what makes a student group eligible to be paid. Notably, the bylaw did not outline any distinctions for what other groups could be funded, nor did the AAS discuss the matter beyond acknowledging that it could come up in the future.
"[In terms of] dictating who should get paid or who shouldn't … I think this is definitely going to open up a lot of discussion and room for that," said Alarcon.
Graber-Mitchell agreed, saying that he hopes the bylaw "starts to give student groups a little bit of leverage when they ask for money to pay their workers, because they can say, 'Well, you are.'"
Students across campus are prepared to make the case for their respective organizations.
"Student theater generates a huge amount of work and is a huge commitment already," said Leland Culver '24. "It might be too expensive for one club to pay everyone who works on every show, but if we could offer even a small stipend for roles like stage manager or assistant director, show photographer or costumer or set builder, that would probably help recruit people, reward those roles for the creative labor they do, and potentially open student theater, especially in tech roles, to more to low-income students."
"I hope we do take the time to understand what we want other student organizations to be," said Wheaton. "It basically is like, where is someone doing something they want to do and where are they servicing the student body … I think that's the defining thing. Maybe these things have overlap, too."
The college doesn't yet know what the ramification of this decision will be, either.
"Having just learned of this issue, we are in the process of exploring it and, therefore, it's premature to comment," said Chief Communications Officer Sandy Genelius.
At the AAS meeting on April 11, senators brought up student concerns expressed since the email announcement.
Graber-Mitchell acknowledged the need to establish guidelines for which student organizations could be paid. Other senators brought up specific organizations such as ACEMS, but no conclusion was reached.
The senators also discussed need-based payment at length. Newly-elected treasurer Dania Hallak '24 referenced The Student Voices fund, which pays five staff members with demonstrated financial need using AAS funds. She proposed that the Senate consider a similar model, but Wheaton continued to advocate for paying all senators. "Who is Senate to say you're not FLI [First generation Low Income] enough to get paid?" Wheaton said.
The proposal will likely be amended in the coming weeks, some senators say. Alarcon had voted no because, in its current state, the bylaw doesn't account for undocumented students who don't have work authorization.
"The bill didn't really have anything about people without work authorization, because I think people tend to forget about people who don't have documentation status," she said.
Alarcon is actively working with Graber-Mitchell to amend the proposal to include undocumented students. After that issue is resolved, she thinks the bylaw "is going to change Senate forever in a really good way."
Graber-Mitchell hopes it will make the Senate "a more professional and inclusive place."
He hopes the Senate will continue to workshop the bylaw in years to come.
"There's a lot of room for experimentation here. And ultimately, that's what this is. It's an experiment, an initial attempt at crafting a solution to some big problems."