Sports
After Bowdoin Loss, Men's Lacrosse Hopes for Improvement
Amherst men's lacrosse lost to Bowdoin in a close game on Saturday, the final score ending at 15-12. Looking forward, the Mammoths will hope to improve their defense to get back in the win column.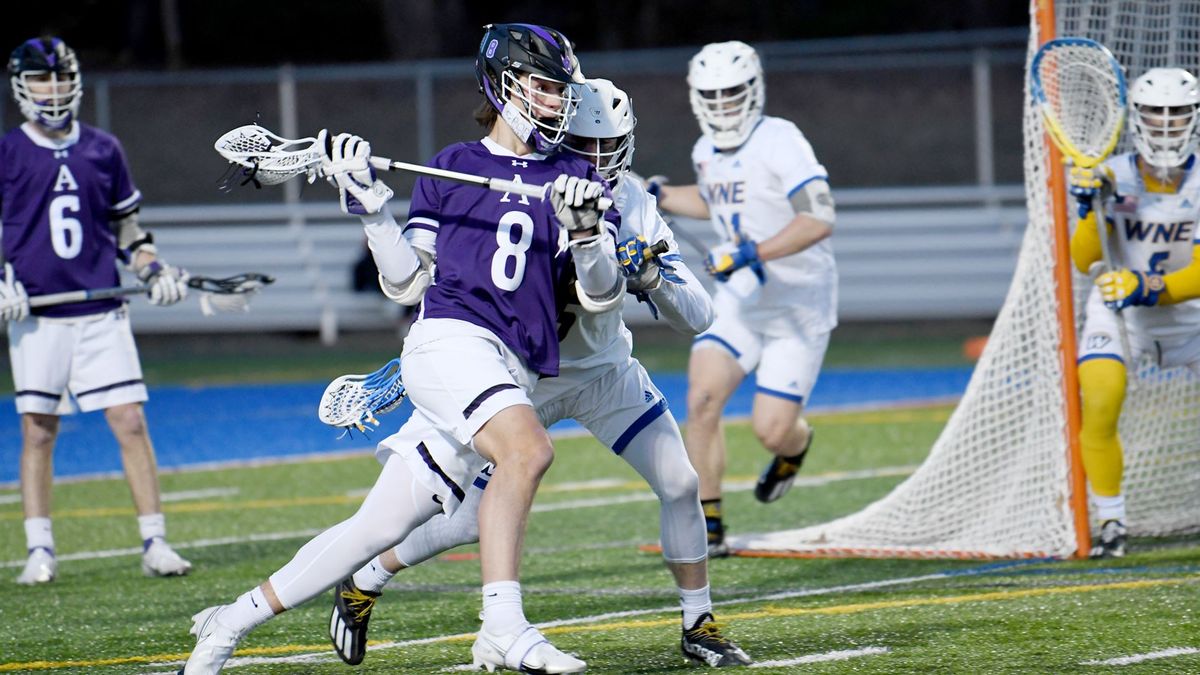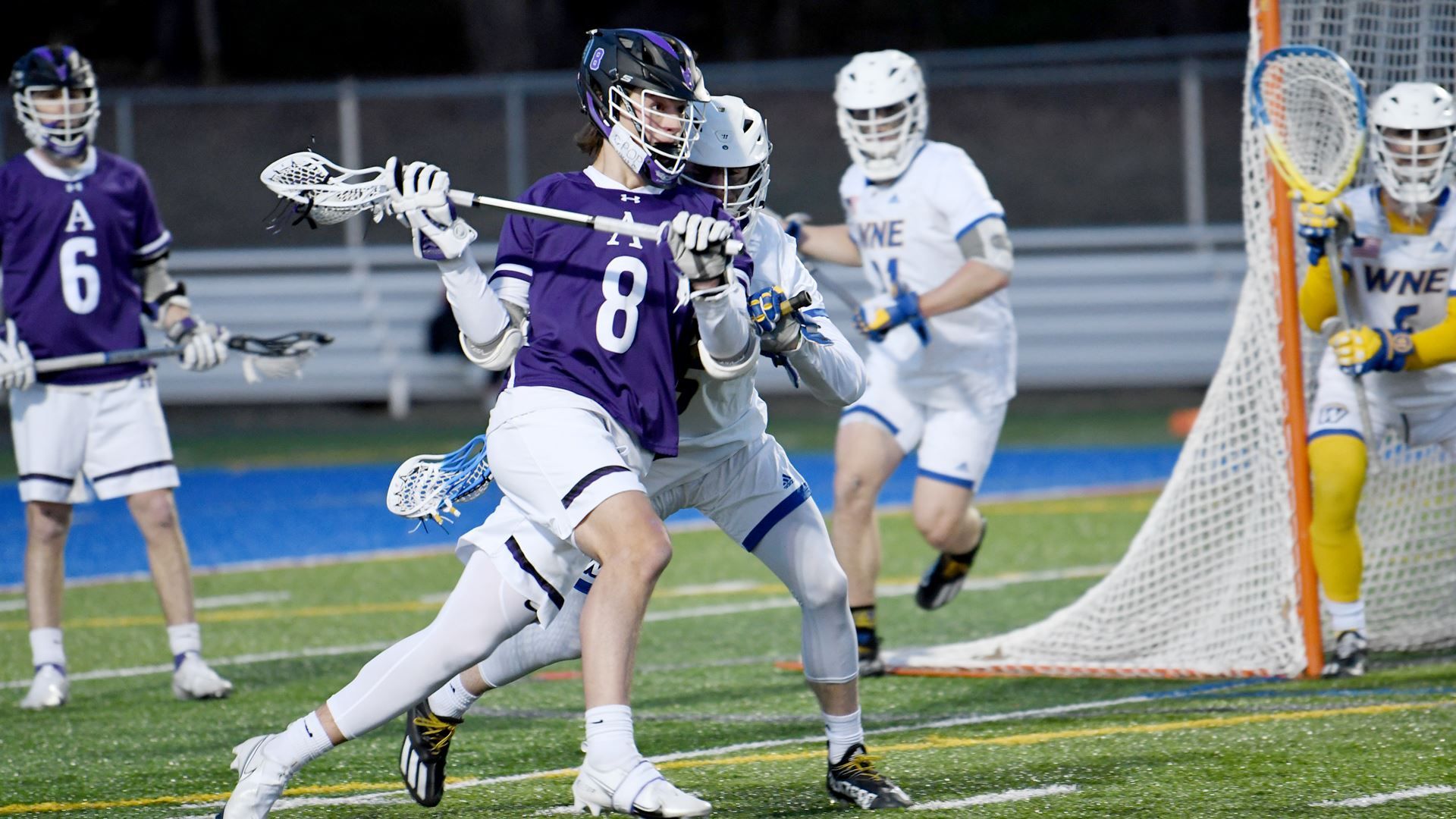 Men's lacrosse has had an up-and-down season this year, and their Saturday game at Bowdoin did not bode any easier for the Mammoths. Amherst entered the game 4-3 on the season after winning 11-10 over Western New England University last Tuesday. Bowdoin entered the game 8-0 and ranked No. 11 in the country, with big wins over Middlebury, Wesleyan, and Williams already under their belt. But Amherst has played a tough schedule so far this season, so another ranked opponent was nothing new for the Mammoths.
The Mammoths demonstrated just this in the early going, as Jake Bennett '24 started the scoring with an unassisted goal to make it 1-0. However, Bowdoin responded with two goals of their own to take the lead back. Amherst was soon able to tie it up with a goal from Tanyr Krummenacher '23, but Bowdoin ended the quarter with two more goals to take a 4-2 lead into the second quarter.
A Brock Gonzalez '23 goal in the second quarter narrowed the margin to one, but after that point, the game quickly got out of hand. The Polar Bears got into a groove, scoring seven unanswered goals to extend their lead to 11-3 with 5:20 left in the second quarter. Bennett said that this huge swing in momentum came down to the fact that "we [Amherst] had a lot fewer ground balls, which meant a lot less possession time from our offense [during the scoring run]."
Because of this difference in possession, Bowdoin was able to get into their offensive third to attack more readily, and establish their sizable lead by providing many offensive opportunities for Donald Mullane, the second-leading goal scorer in the NESCAC, who trails only Gonzalez in goals scored. After this shock to their system, Amherst was able to get two goals back, and narrowed the margin to 11-5 through a goal each from Gonzalez and captain PJ Clementi '22.
Amherst continued to respond in the second half, demonstrating the grit they have accumulated from battling adversity all year long. Bayard DeMallie '23 made it 11-6 with a big goal to start the third quarter, and then Krummenacher scored another to make it 12-7.  Bowdoin's last goal of the frame made it 13-7 Polar Bears entering the fourth quarter. However, Amherst showcased the best of their talent in the fourth quarter as they continued to slice into that Bowdoin lead: tallies from Clementi and Connor Guest '24, as well as two from Gonzalez, made it a 14-11 game with seven and a half minutes to go. Unfortunately, the Polar bears shut the door on the Mammoth comeback with another goal, and ultimately came away with a 15-12 victory.
Bennett said that Bowdoin was a tough one to swallow because "our shooting percentage was a lot lower than normal [and] we let up a lot of goals in transition, so playing more settled defense will be a focus of ours going forward."
While the team was frustrated with this loss, they have a huge opportunity to get back on the right track against Little Three rival Wesleyan on Wednesday, April 6. Bennett said that the team is excited for the game, and that the keys to victory are "being gritty when the balls are on the ground and coming up with extra possessions." Amherst has been resilient all year long, and they remain confident in their abilities as they head to Middletown, Connecticut, to try and defeat the Cardinals. The game is set to begin at 6 p.m.