Arts & Living
Amid Controversy, Grammys Raise Questions of Relevance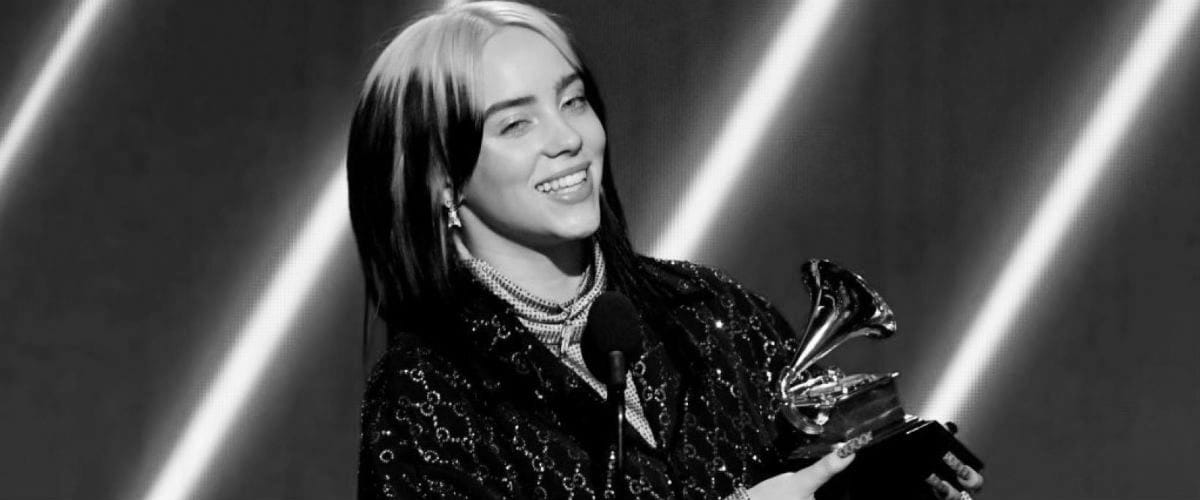 The 62nd Grammy Awards Ceremony passed last Sunday with equal shares of pageantry and controversy. Before any red carpets were even rolled or awards handed out, this year's awards were marred by the suspension of Recording Academy President Deborah Dugan just ten days before the ceremony.
The Recording Academy was supposedly responding to a complaint from an assistant that said Dugan created a "toxic and intolerable" workplace. Five days later, Dugan filed a complaint with the Equal Employment Opportunity Commission alleging sexual harassment, unfair pay and corruption in the awards' nomination process.On the Saturday before the awards, hip-hop mogul Sean "P. Diddy" Combs added his voice to the growing number of artists and fans questioning the relevancy and fairness of the Grammys. Diddy, in particular, raised complaints about prejudice against hip-hop and R&B music. To Diddy and others, Dugan's accusations seemed to confirm the doubts about the Recording Academy's judging capabilities.
Nevertheless, as the saying goes, the show must go on. On Sunday, Jan. 26, Alicia Keys hosted the Awards in the Staples Center in Los Angeles, CA. Earlier that day, former L.A. Lakers star and NBA legend Kobe Bryant tragically passed away in a helicopter accident. The untimely loss cast a somber shadow over the event set to take place in Kobe's former home stadium.
Despite both the controversy around the voting process and the tragedy of Kobe's passing, the Grammy's shine would not be dampened. The ceremony featured performances from some of this year's biggest breakout stars including Lizzo, Billie Eilish, Lil Nas X and Rosalía. Alicia Keys and Boyz II Men sang an impromptu tribute to Kobe Bryant with the song "It's So Hard to Say Goodbye to Yesterday," while DJ Khaled, gospel singer Kirk Franklin, John Legend, Meek Mill, Roddy Rich and YG all teamed up to celebrate the life of late rapper Nipsey Hussle, whose album "Victory Lap" was nominated for Best Rap Album in last year's Grammys.
The standout performance from this year's ceremony, however, came from Tyler, the Creator, who took home the Grammy for Best Rap Album for his record "Igor." Tyler, backed by Boyz II Men and Charlie Wilson, performed a short medley of "Earfquake" and "New Magic Wand". A "Tyler, the Creator" set is not complete without its fair share of theatrics, and on Grammy night, Tyler went all out.
On stage with a fully constructed neighborhood of nine full-size houses accented by pyrotechnics and strobe lights, Tyler donned his trademark blonde "Igor" wig and flamboyant pink and red suit and ratcheted his erratic weirdness up to a new level. To top it all off, halfway through the performance, about two-dozen "Igor" clones in identical suits and wigs joined Tyler on stage as backup dancers. In a few words, the performance was nothing short of electrifying.
At the end of the day, the real allure of the Grammys lies in the awards themselves. Each year holds inevitable snubs and dark horses that raise outrage and backlash. This year, however, the awards may have been the most unremarkable part of the ceremony. One of the only notable headlines from the entire show was pop-sensation Billie Eilish's domination in all four major categories. Eilish, who released her debut album "When We All Fall Asleep, Where Do We Go?" last year, swept the field for Record of the Year ("Bad Guy"), Album of the Year, Song of the Year ("Bad Guy" as well) and Best New Artist. She also won a fifth Grammy for Best Pop Vocal Album.
Other significant winners included Nipsey Hussle, who won two posthumous Grammys for "Racks in the Middle" (Best Rap Performance) and "Higher" (Best Rap/Sung Performance), Spanish singer Rosalía for her genre-bending take on flamenco music "El Mal Querer" (Best Latin Rock, Urban or Alternative Album) and, as previously noted, Tyler, the Creator, who won his first career Grammy for "Igor" (Best Rap Album).
Despite his win, Tyler was not afraid to voice his criticisms of the Recording Academy. In a radio room press conference, Tyler remarked, "it sucks that whenever we, and I mean guys that look like me, do anything that's genre-bending or that's anything, they always put it in the rap or urban category … which is just a politically correct way to say the N-word …" Indeed, "Igor" is far from a pure "Rap" album; it is perhaps more aptly labeled as "Alternative."
Whether or not "Igor" in particular was correctly categorized, the Grammys have a somewhat questionable history in regards to recognizing Black artists. Rap, a predominantly Black genre, has only won two Album of the Year awards. As Diddy said in his complaint, "truth be told, hip-hop has never been respected by the Grammys. Black music has never been respected by the Grammys to the point that it should be."
Tyler's experience raises questions about the relevancy of the Grammys in 2020. When the music becomes overshadowed by spectacle and controversy, when the artists feel boxed in by genre and race and when more and more the awards seem like a popularity contest, what place do the Grammys have in the modern music landscape?