commencement
Arielle Kirven: A Daring Pursuit to See Beyond the Image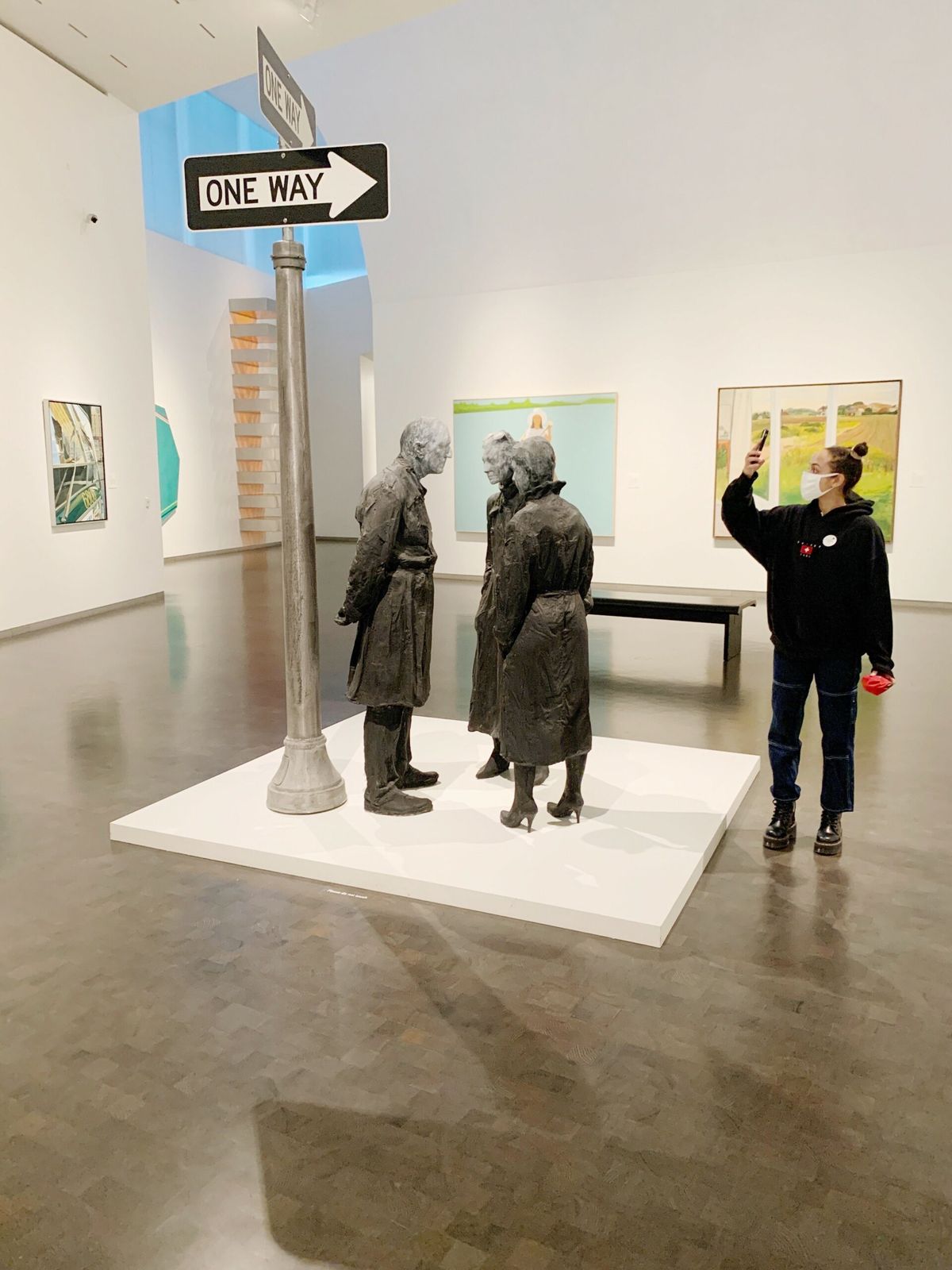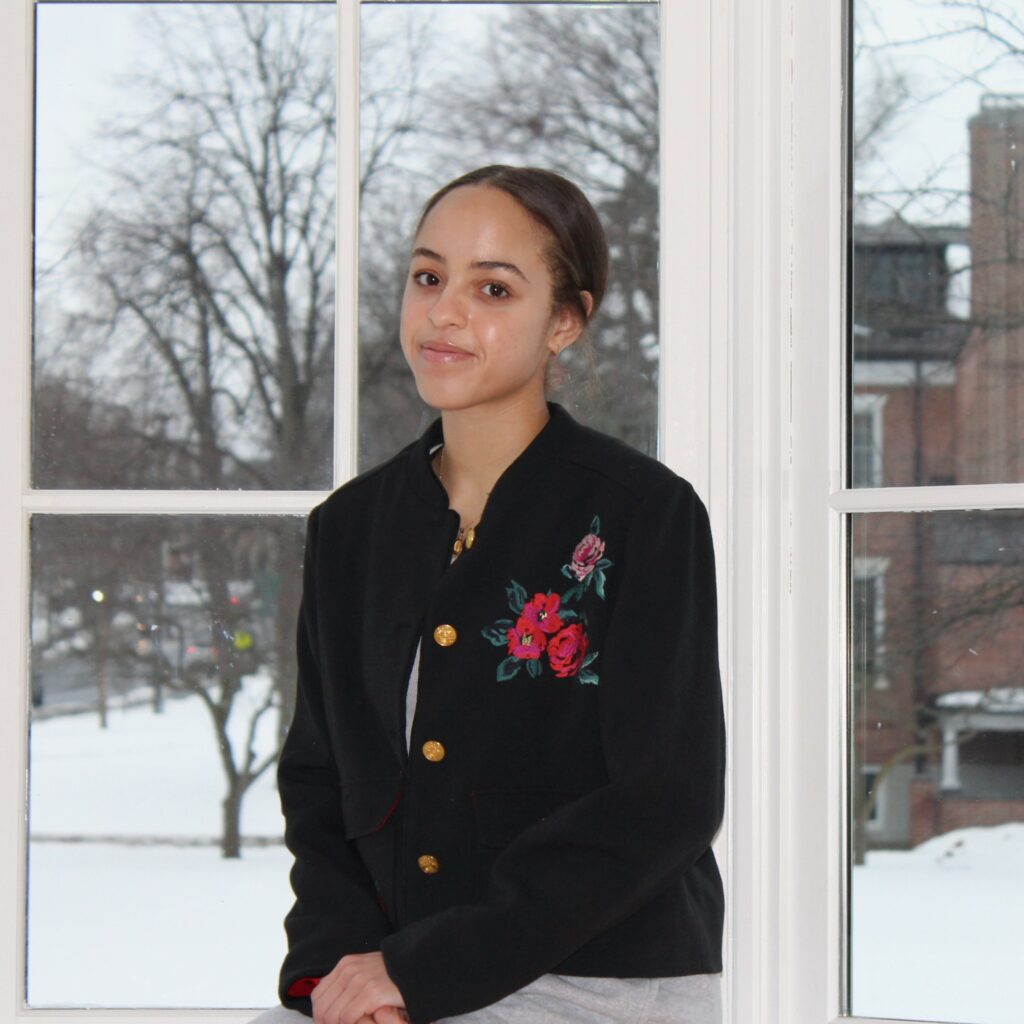 In an increasingly turbulent and disorienting world, Arielle Kirven '21 knows exactly what she wants and who she wants to be — and she will, without a doubt, make it happen.
After a nearly two-hour long conversation outside the steps of Johnson Chapel, Kirven, with her unwavering focus, precise articulation and subtle, yet steadfast confidence, convinced me of this fact.
Her sharp and attentive gaze paired with the clarity and intentionality of her words invited me to see the exceptional architecture of her world — one rooted in a firm foundation and designed with a committed and nuanced eye toward beauty and aesthetic value. 
The Base Layer
Growing up in a small town in Connecticut, an hour outside of New York City, Arielle was exposed to the worlds of literature and art at an early age.
Whether she was devouring the library's deteriorating copies of the Nancy Drew series or attending theatre shows at the local playhouse, the influences of her surroundings seeped into the fabric of her daily life and laid the foundations of her passion towards the arts. Living in a place populated by literary and artistic icons, Kirven was raised "in the energy to be invested in the arts" and described "how that became a critical part of looking at the world, engaging with people and truly understanding who people are and where they come from."
When she entered high school, Kirven dove into the realm of journalism, and for three years, dedicated herself to her school newspaper — which was, by 2015, already operating in a fully digital form. She was instantly addicted to the immediate feedback of digital media. From being a staff writer, to the editor of the Entertainment and Arts section, to editor-in-chief her senior year, Kirven explored the intricacies of digital-first media, learning how to inspire young audiences and readers to engage with the longform in new and innovative ways.
High school introduced Kirven to the excitement of being on the precipice of print and digital journalism, and as she entered college, the fascination and enthusiasm remained an underlying current. Over time, it emerged as a guiding force in her academic pursuits at Amherst. 
A Blank Canvas
When deciding to attend Amherst, Kirven was instantly impacted by the space.
"I think that when I walked onto the campus, I sort of knew that this was where I wanted to be. I feel like that's the case for a lot of people who are interested in the arts. You're impacted by the visual, almost first before anything else. This was a blank canvas, so to speak, where I could chart my own territory." And that was exactly what she did.
In her first two years at Amherst, Kirven made a conscious effort to explore all that the open curriculum had to offer. From math to American studies to economics, she experimented with the expansive courses that Amherst presented. She was excited by the opportunity to receive a true liberal arts education, but after spending time in so many different departments, she felt like she was losing sight of her true interests. By the end of her sophomore year, Kirven began to connect the dots between all of her experiences growing up, throughout high school and finally, in college. She realized that, for her entire life, she had been building a foundation in the realms of literature and art. Kirven decided to devote the rest of her time at Amherst towards pursuing these passions, plunging full force into her interdisciplinary studies of art and English.

Training the Eye
Kirven returned for her junior year more focused on her passions than ever before: she was committed to fostering her intellectual curiosity in art and literature.
The dedication to diving into her academics, writing and research grounded her again, reminding her of why she was at Amherst in the first place. Having declared her double majors in Art History and English, she began developing her own critical and interdisciplinary approach to perceiving the world around her, guided, always, by the intricacies often overlooked by other passing observer. She was drawn to the complexities in narrative and context that exist behind the singular image hanging on the wall, and found herself saturated in questions that demanded more from the story:
"Who was the person making it? Where did they come from? What community are they from? What has that community experienced or suffered? What is that person trying to communicate to the rest of the world? Or is this work in a museum? Why is it in this museum? Who acquired it? Or who bought it on the art market? And why was it being sold for that much money? What is the inherent value assigned to certain types of art? I think it's very interesting to see how communities, and communities of color specifically, have responded to their conditions by creating art," Kirven articulated.
Taking a plethora of courses in architecture, performance studies, media studies and creative writing, Kirven not only built an impressive archive of knowledge in these fields, but also began to develop a unique and personal eye towards aesthetic design and its relationship to the ever-fluctuating shifts in culture and media. After enrolling in "Creative Nonfiction" with Professor Min Jin Lee in the fall of her junior year, Kirven seriously considered a future career as a writer for the first time. "What I love about Amherst is obviously learning so much from professors and academics. But I think having someone who's a career writer teaching me for the first time was really helpful. And she helped me see that there's a pathway to it. And it can be tangible."
The respect between Kirven and Professor Lee was mutual — when describing her interactions with Kirven, Lee expressed that "during office hours, I got a greater sense of her vulnerability and goodness, which shine through even greater one on one. Arielle cares deeply about the world and her place in it. She has a great aesthetic and intellectual sensibility, which I admire."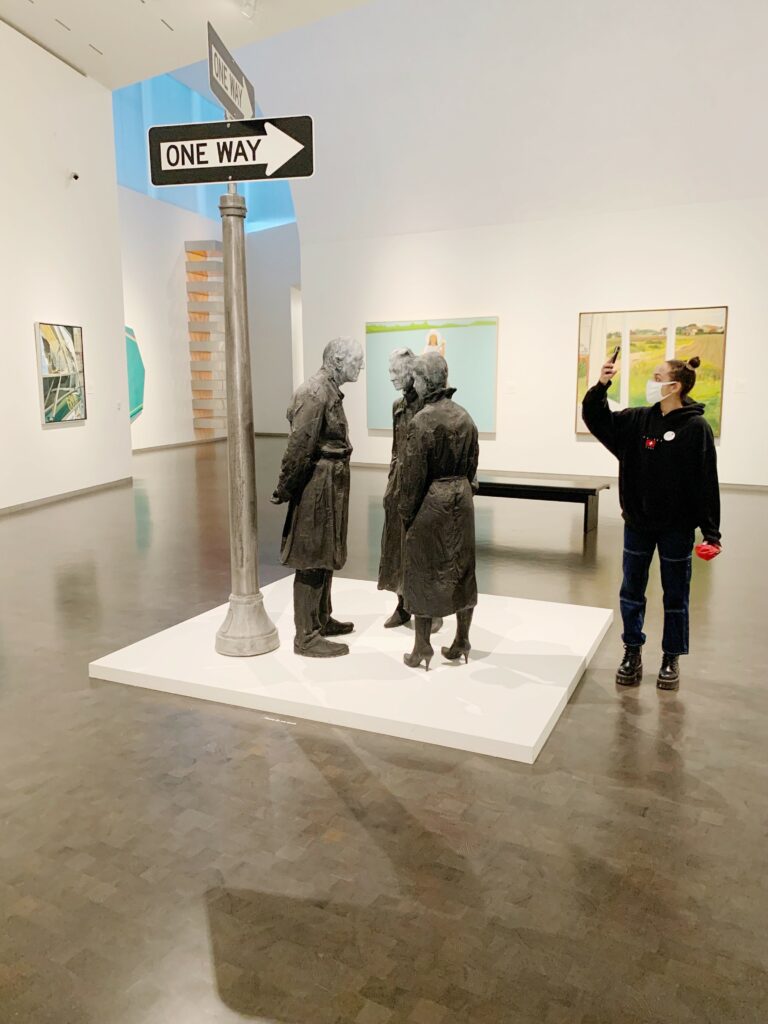 A Distinct Voice
As the pandemic unraveled during the spring of Kirven's junior year, she launched her very own newsletter on Substackcalled "Wild Tortoise." At the time, Kirven was working as a managing Arts and Living editor for The Student but wanted a space for more free-form and casual writing.
Inspired by one of her favorite writers, Haley Nahman, who had also started publishing on Substack, and with the encouragement of her friends, Kirven dedicated her free time to writing about fashion, aesthetics and culture in her "bi-weeklyish dispatches". Her post "media, performance, & activism," published at the height of the George Floyd protests, was widely circulated among a diverse online audience.
Distilling the scholarship she had learned from her art history theory and English classes into a more widely accessible form, Kirven wrote a passionate and informative piece on the importance of posting on social media as a way of spreading awareness, getting involved and showing solidarity.
When the post went semi-viral, Kirven realized that her voice was powerful and that she had something valuable to say. "Now, more than ever, it is possible to be in media, to be a writer, to be a creative, to be [a] YouTuber. And you dont come into Amherst thinking you're going to do something like that, but Amherst also gave me the tools to do whatever I want. It reaffirmed to me that I'm capable and smart and creative and I can do it."
When I asked why the newsletter was named Wild Tortoise, Kirven responded, "I think when I was younger I was always drawn to the tortoise as an animal … the slow and steady, which I definitely identify with. I'm very intentional with my actions and with my words and how I approach people in situations. And Wild Tortoise, I think it just came to me. I liked the tension, the juxtaposition and the oxymoronic nature of it. And I feel like that's what I wanted to come across in my newsletter — not everything is simple. There's tension between everything. And that's why it's interesting to write about."
In Wild Tortoise, Kirven's willingness and commitment to explore the complexities hidden behind the image hanging on the wall saturate her words. Her honesty, empathy and critical eye, developed through her time at Amherst — and her time away from it — is prominent, and not only in her work as a scholar and writer.
Reflecting on their friendship over the last four years, one of Kirven's closest friends Jeremy Thomas '21 expressed "She's honest with herself and with others — that's extremely rare because it requires making vulnerability your strength. It's not something I do well or often but when I am able, it's often been because of her. Grateful doesn't do justice to how I feel about her but it's certainly one piece."
In the thesis, she deftly unites extensive formal analysis of specific works of art by Adrian Piper with theoretical concepts of vision, identity, and surveillance drawn from a range of writers associated with a range of disciplines—a true liberal arts project! Of the students I've gotten to know at Amherst, Arielle stands out for her love of writing and her interest in drawing together a wide range of interests through that medium.

"I Can Do This"
After conquering the enormous task of writing a thesis during the pandemic, Kirven solidified her voice in the larger academic discourse of contemporary art criticism.
With the help of her advisor Professor Niko Vicario, Kirven's thesis "deftly unites extensive formal analysis of specific works of art by Adrian Piper with theoretical concepts of vision, identity, and surveillance drawn from a range of writers associated with a range of disciplines—a true liberal arts project! Of the students I've gotten to know at Amherst, Arielle stands out for her love of writing and her interest in drawing together a wide range of interests through that medium," Vicario explained. The process allowed Kirven to recognize how much her own experiences were reflected, especially in the realm of academia. "It was sort of crazy to see how much of her experiences have been my experiences as a Black woman navigating space, navigating academia and social space." The thesis, though challenging, was a rewarding experience that validated her place as a scholar and expert in the field.
Now, at the end of her Amherst career, Kirven addresses her future in full confidence: "I can do this, but [it's] not going to come without challenges and work."
In a world where pursuing a creative path may feel especially daunting, Kirven is relentless in following her passions.
"I want to be a writer," Kirven declares, "Coming off of the whole 'print is dead' era, there's a full force push into digital, and I'm really excited to see how legacy print publications adjust to moving into the digital realm and the democratization of media as a whole … I really want to be a part of that." In the two hours I had the privilege of speaking to Kirven, she convinced me full-heartedly that she will be.
With her multifaceted intellect, commitment to honesty and critical eye paired with a prominent voice, Kirven is bound to end up exactly where she wants to be — dressed, without a doubt, in a well-tailored jacket and perfectly baggy pants at the scene.