News
As College Pushes Remote Learning, the World Becomes a Classroom
For the first time ever, students will engage in the Amherst experience from all across the globe. The 825 students studying remotely this fall had secured their own living accommodations all while navigating fear of the virus, financial restraints, the threat of loneliness and the logistical challenges of creating an environment conducive to learning. They are facing decisions they have never before fallen on a normal back-to-school checklist. As fall begins, large swaths of Amherst students are settling down in their remote classrooms across the country and the world.

When President Biddy Martin announced that on-campus housing would preferentially be given to first-years, sophomores, transfer students, international students and upperclassmen with extenuating circumstances, the remaining 40 percent of the student body without housing rushed to piece together suitable accommodations for their academics. Because students living off-campus are not required to pay for room and board, many felt comfortable putting the money that would have gone towards Amherst housing to instead secure housing across the country with friends. At the beginning of the Fall 2020 semester, Amherst students, mostly upperclassmen, have created "pods" and "bubbles", living in remote places like Colorado and Utah. Others have chosen to return to the Amherst community for a sense of normalcy.

A friend group of sixteen juniors and seniors joined together to create a bubble in Colorado of three long-term Airbnb rentals. Thomas D'Aprile '21, who will spend his semester living in this bubble, said each student tested negative for COVID-19 before arrival, and the location is isolated, while still near groceries and medical care.

Though living across the country is spectacular, there is nothing special about how the groups are paying for it. As the students come from a variety of socioeconomic backgrounds, D'Aprile said cost was a driving factor in the housing decision. The arrangements were only feasible because of the room and board reimbursement and $9,000 stipend provided by the college. Still, D'Aprile said ambiguity and confusion around the amount Amherst is granting each remote student for room and board expenses has been a source of added stress.

"I'm definitely relying a lot on philanthropy from friends to supplement the college financial aid. As a student with high need, this venture is only possible with a cash payout for a room and board stipend and reimbursement," said D'Aprile. He added that, as a remote student, he has only received a $6,000 grant per semester for his room and board expenses, despite the typical $16,000 allocation for food and housing on campus. "I don't mean to scoff at the payout that low-income students like me receive; however, discrepancies between budgeting and grants, and other cost-cutting measures, added to my stress when trying to make the best decision for me."

His bubble member Rafi Demerath '21 believes an academic community will better her performance in remote classes. When the spring semester became remote, "I realized one of the biggest changes was the social element of learning. So when I decided to go remote the most important factor to this decision was knowing I was going to be living with friends," she said.

One state over in Utah, seven Amherst juniors are isolating together in an Airbnb in Park City. Among them is Lucy Carlson '22, who said, "I think that having all of us studying together will mimic the college environment to an extent." Like the students arriving onto the Amherst campus, the seven students tested negative for Covid before arriving. The group is planning to take advantage of the scenic hiking trails in the area, cook meals together and enjoy movie nights.

The Park City group has made a thorough spreadsheet to keep track of all costs as well, including monthly rent, groceries, and costs associated with exploring the Utah wilderness. The group made the equitable decision to split all costs equally after adjusting for two students who are sharing a room.

Carlson chose Park City because they found the rental cost to be the lowest among the states they looked at, which were Utah, Texas, California, Rhode Island and Massachusetts. The bubble benefitted from the fact that Park City is a ski town, and Airbnb owners are desperate to find long term, off-season renters. The seven renters intend to go back to their homes the week of Thanksgiving, when the snow and ski season arrive in Park City.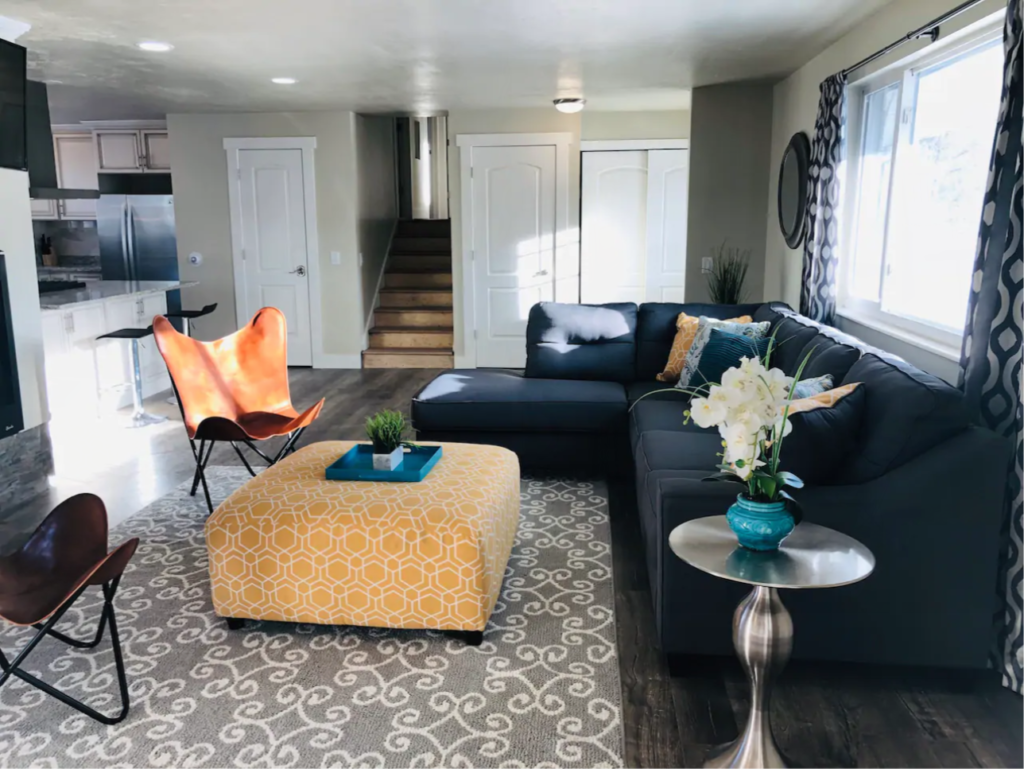 The college has stepped in to make remote learning easier with technological support, as well. The WiFi hotspots offered by Amherst, for example, made remote learning easier while the group upgraded the WiFi. Thomas Braun '22, who will be living with five other Amherst juniors in his home outside of Steamboat Springs, Colorado, agrees the hotspots have helped ease connectivity concerns.

Harrison Drebin '22, Jon Vale '22, Grayson Mugford '22 and Cameron Matsui '22 have dubbed this fall their "road semester," and will embark on a journey through Airbnbs in five cities over the course of five weeks. Their travels, which will occur in between Zoom classes and schoolwork, will take them to rural Holly, Vt., through South Dakota and Wyoming and as far west as Provo, Utah. They will then return east through Colorado and Nebraska. While the trip is extensive, Drebin said its cost is manageable, as it is lower than a semester of Amherst room and board.

Planning the remote semester has not been easy. "We spent dozens of hours on Facetime and Airbnb.com during July to ensure that we will be traveling as safely as possible in the pandemic," Drebin said.

Some off-campus groups have elected to live near Amherst for a sense of normalcy. Caroline Seitz '22, who will be living near the college with four other juniors, looks forward to off-campus living that many Amherst students do not experience. She anticipates learning to cook, enjoying a queen-size bed rather than a twin and enjoying the flexibility of a three-class schedule.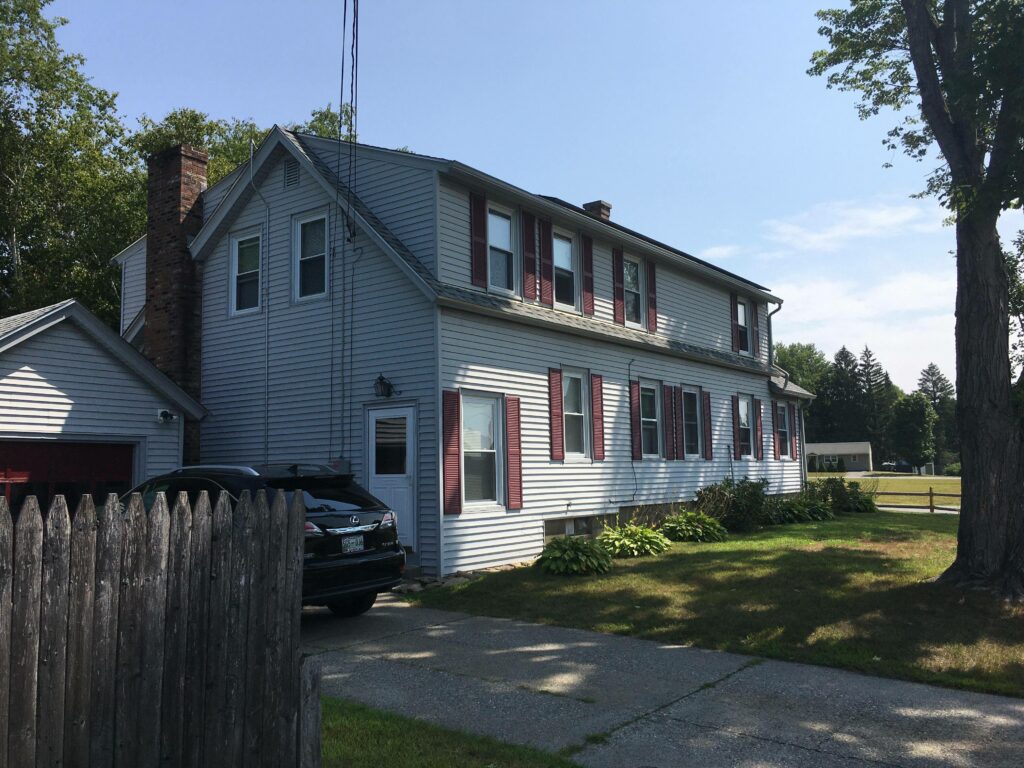 Other students looked abroad for housing accomodations. Greene Ko '22 was considering studying remotely in South Korea, staying with his family there as he has this summer. Remaining, however, would require him to spend his nights attending class, getting to sleep at 5a.m. local time. He opted instead to travel to New Haven, Connecticut to stay with a close high school friend who offered affordable rent.

"It was a tough decision to move to New Haven because it meant that I had to leave my friends and family in Korea," said Ko. But, his girlfriend lives near New Haven, too, so he felt compelled. "Having been in Korea since April, I felt like another semester away from her would put too much strain on the relationship."

In the end, not all students studying remotely chose to leave their homes. For Lesley Martinez '21E, the decision between moving away for the semester and staying home demonstrated a balancing act between finances and academics. Though she initially planned to move from New Jersey to Hartford with another friend from Amherst, who is an international student, their plans ultimately fell through after President Trump released his proposed (and later disavowed) restrictions for international students studying remotely. Nonetheless, Martinez's family's finances hit the nail on the coffin.

"Finding an apartment and paying all the deposits is very expensive, and because my family was going through a really rough economic patch this summer, I mostly gave my money to them so also finding the money to pay for the deposits would have been difficult," Martinez said.

Ultimately, staying home ended up being her only option, even if it wasn't the most suitable one for online courses. "While being at home is not the best working environment, it was the cheapest, and I think I really had to factor that in," she added.

Planning a semester away from campus has left some students feeling empowered, some restricted. While the particular challenges each remote student faces is unique, many are engaged in the common pursuit of community in a time of isolation.