News
Audrey Cheng: The Nexus of Econ, Law and Piano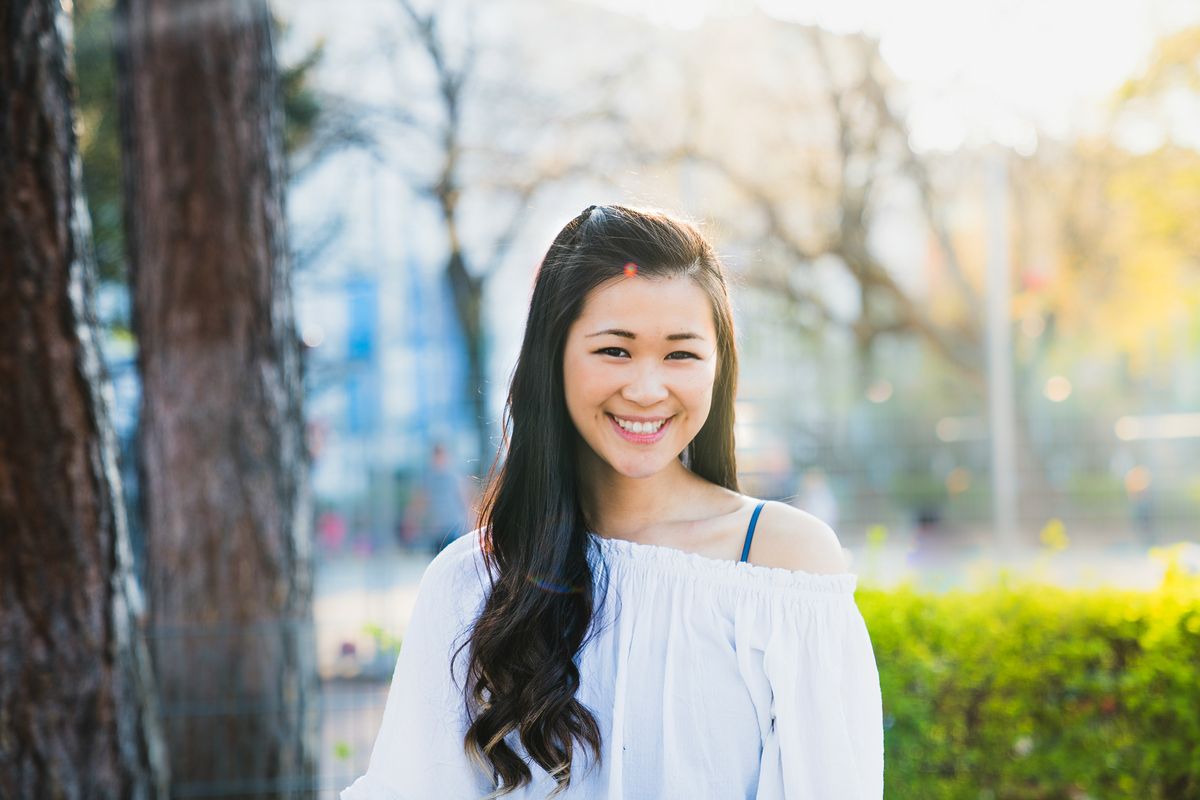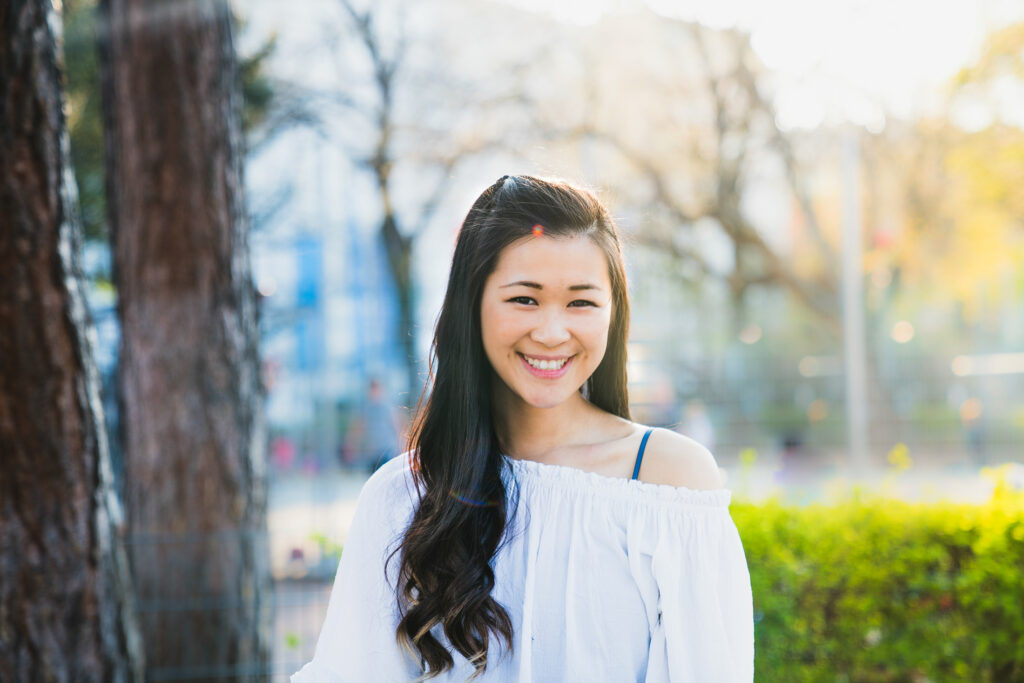 Audrey Cheng '20 has been playing the piano since she was five years old. In a parallel universe, her musical talent and passion would have naturally led her to a music conservatory where she would have lived and breathed the likes of Mozart and Tchaikovsky. Amherst's Orchestra Director Mark Swanson believes she would have been "a star at any of the top music schools, had she chosen that career path."
But in this universe, Cheng ended up at Amherst, studying economics and music. Upon graduation, she will conduct research on tax policy as a pre-doctoral fellow at Yale Law School for one year and then continue to Harvard Law School for her J.D.
Where these two universes diverged might puzzle the outsider. How does a concert pianist end up Harvard Law-bound? But when you get to know Audrey Cheng, it just makes sense.
The First Lesson
Cheng grew up in the city of Sunnyvale of California's Bay Area, where she has been sheltered-in-place for the past three months with her parents and sister.
Though she vaguely remembers some parts of her early childhood, her memory immediately sharpens when she recounts her life at five years old, the year she took her first piano lesson. Her instructor had her clap out rhythms, and each time she clapped a rhythm correctly, she got a sticker on the back of her hand. She left that lesson with sticker-covered hands and a single thought: "I want to start practicing now."
But in late elementary school and early middle school, Cheng's piano interest lulled. She began to take up other hobbies. She joined the middle school basketball team (going on to play varsity in high school) and later picked up an interest in street photography.
It was only when she decided to go to a piano camp on a whim that her spark for music reignited. The other campers were older and more experienced than Cheng. "That really widened my view of how much more I had to learn and what the possibilities were," she reflected.
From then on, Cheng's passion for piano was sustained by a simple yet empowering idea: "The more you practice, the more beautiful music comes out of your fingers."
A New Love in Econ
Before college, Cheng wasn't sure that she really liked school. Cheng graduated from Homestead High School, a public school in Santa Clara County, California. In high school, she took classes and got good grades but never grasped exactly "why [school] matters."
There was one course at Homestead High School that she loved though: AP Literature. It was a notoriously difficult class that students often avoided. The result was a small, self-selected group of invested students along with a teacher who knew how to lead engaging discussions. In that small academic environment, Cheng found a sense of community that she had only ever experienced while learning piano. As she applied to college, her AP Lit classroom remained in the back of her mind.
Amherst was thus a natural fit. Arriving in the Pioneer Valley for the first time, this Californian thought, "I was discovering a whole new world. [There were] all these people to get to know and all these buildings to get to explore."
As she settled into her Stearns one-room double, Cheng had some assumptions about who she would be in college. But as is the case with many first-year preconceptions, she turned out to be wrong.
Cheng was pretty sure she was going to focus more on academics and less on piano. Then, she auditioned for orchestra. Before she knew it, she was happily embroiled in the Amherst music scene as a pianist and a flutist and became an indispensable part of it, later chosen to be president of the Amherst Symphony Orchestra (ASO). But Cheng contributed more than just her musical talent. Swanson noted that her "kindness, warmth, ebullience, joy and commitment to community has contributed an incalculable amount to the ASO's social identity and cohesion."
Cheng had another incorrect pre-college hypothesis: she was pretty sure she would be an English major. Then, she took her first economics class. It was Introduction to Economics with Environmental Applications taught by Professor Katharine Sims, the chair of economicss and associate professor of economics and environmental studies, who would hire Cheng as a research assistant the next year and eventually become her thesis advisor. In economics, Cheng found a new love.
"[There is] something about studying econ," Cheng explained, "[From] how the examples apply to how we can incentivize human behavior to do the optimal things for policy reasons, [it] is very empowering knowledge to have."
A Sophomore Summer Slump Sonata
Following the high of the first years of college, Cheng felt a sophomore slump in enthusiasm, which became most prominent in the summer after her second year.
She was completing a legal internship with the Prosecutor's Office of the U.S. District Attorney's Office in Springfield, Massachusetts while simultaneously studying for the LSATs. She was the most burnt out that she had ever been in college.
On the way to a restaurant one day with the other interns, Cheng stared out the window of the car while her boss pointed out the different businesses that he had prosecuted. Some had tried to launder money. Others were involved with drug trafficking.
"All these people are just born here and didn't have any other opportunities," Cheng recalled her boss saying, "The fact that you guys are able to have this sort of education, this opportunity to learn whatever you want and choose whatever path you have for yourself, you should feel so lucky. You shouldn't ever feel like you're stuck in any sort of box."
In many ways, this advice was liberating. It helped Cheng understand just how much freedom she had and how fortunate she was to have it. But it also introduced a new pressure.
In the car that day, she thought, "Oh my God, what can I do with my career? I don't even know what I'm trying to do. I don't know what my place is." For a while, these anxieties put Cheng in a state of bleak uncertainty.
One evening after work, driving to her off-campus residence down Route 2, the third movement of Chopin's Piano Sonata No. 3 started playing on her Spotify shuffle. Even to the untrained ear, the slowness of the movement vents sorrow. Cheng recalled, "I felt like it really spoke to me in that moment. It felt like it was just searching for belonging, searching for a direction or for a purpose."
Cheng listened to this piece on repeat. Some nights after her internship, rather than returning home, she would continue driving down Route 2 into the woods with the sonata playing. She would be in the woods for hours, wandering without direction, just like the sonata.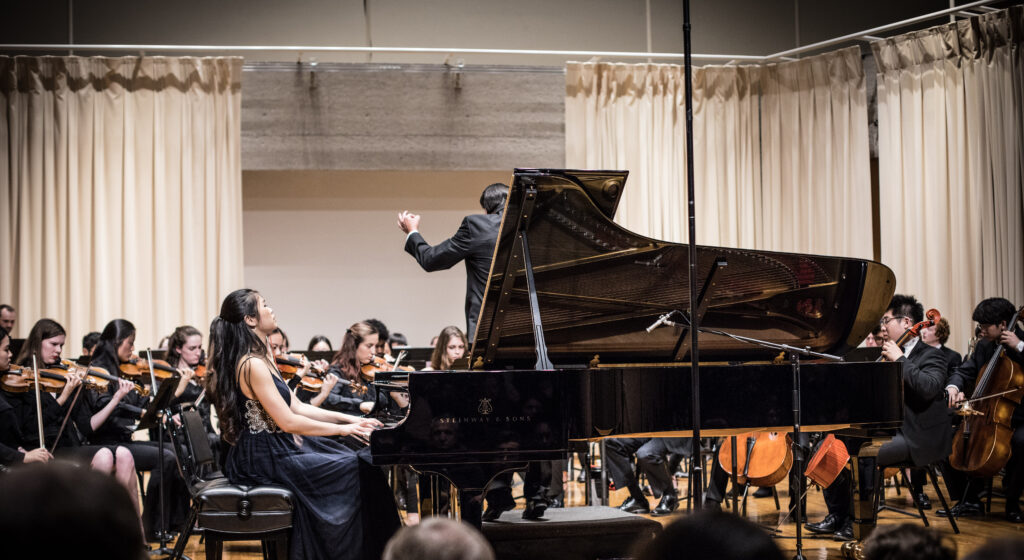 A New Crescendo
These questions of purpose followed Cheng into her junior year so that by the end of her junior fall, she was ready for an escape. The timing was right for a semester abroad in Vienna.
In Austria, Cheng immersed herself in music: "I mean what else are you going to do in Vienna?" she joked.
She lived in a small apartment with five other non-German-speaking Americans in the music program. They would go to the opera and concert hall nearly every day. Cheng highlighted the day that she saw her favorite pianist in concert, seated just four rows away. She fixated on the particular motions of his fingers as they pranced across the piano keys. "That moment in itself was life-changing for the way I play. Now, every time I play, I channel what I saw then," she said.
Her time in Vienna was a much-needed interruption from the anxieties of figuring out her path. So when she arrived back at Amherst, she was rested and ready to tackle her senior year.
And tackle it she did. Cheng completed two senior theses, one in the economics department and the other in the music department.
For economics, Cheng looked at the relationship between environmental conservation and poverty in China over four decades. Sims, who came to be her thesis advisor, observed, "Audrey is always thinking about the next step and how she can do something better … she was always coming up with new ideas to improve, to innovate and to probe the puzzles in the data."
Cheng's music thesis, titled "Transcendence," consisted of performing four classical pieces and writing fifteen pages of her personal musings on the music. Cheng spent countless hours refining these pieces on the piano and even developed a case of tendonitis in her arm from all the practicing, which she claims is a typical "student musician thing." If that wasn't enough, Cheng had to put on her thesis performance three weeks early due to the college's COVID-19 shutdown.
One of the songs she performed was the Chopin sonata she heard during her sophomore summer. When she listened to the sonata again, she found a new meaning. The hopelessness she had originally heard had turned into strong notes of triumph.
Cheng believes the way you understand music depends on your own experiences. She explained, "I was in a much better place mentally, and so I heard the piece very differently." Now, she focused on the journey of the piece from despondency to hope. To her, the piece had found its purpose: "All the soul searching worked."
And it wasn't just the music that was entering a new crescendo, but Cheng as well.
"Go get 'em"
Cheng is leaving Amherst with more confidence in her abilities, better critical thinking skills and, above all, a purpose. At law school, she plans to learn about environmental and human rights law in order to help underserved communities.
When she thinks about her first-year self, she feels "like everything has changed." During her time at Amherst, Cheng found that the more knowledge she gained, the more capable she was of making change in the world.
What kind of change does Cheng want to make? "At this point, I don't really know," she told me. But even without all of the answers, Cheng is not discouraged. Instead, her intellectual curiosity and confidence in her abilities propels her to "move forward and go get 'em."
To connect all of the different dots of Audrey Cheng may seem an impossible task. How does one find themselves at the intersection of law, economics and piano? But getting to know Cheng reveals the common thread: authenticity.
"There's no denying that Audrey has a lot figured out," her friend and fellow flutist Robin Kong '21 pointed out, "but she dedicated her time at Amherst to pursuing what she loved and simply learning more. I really admire that free spiritedness because I think it takes a lot of courage to be willing to prioritize personal growth over security."
Cheng's biggest pressure at Amherst was finding herself, figuring out her purpose. So it makes sense that Cheng's passions may not necessarily fit a conventional mold.
She has simply followed them wherever they took her, from piano to basketball to English to economics to law and back to piano. Though it was not an easy road, she is entering the next phase of her life confident in what inspires her. Now, when Cheng thinks about the future, she says without hesitation, "Yeah, I think I'm ready."