Sports
Bielsa's Leeds Take Premier League by Storm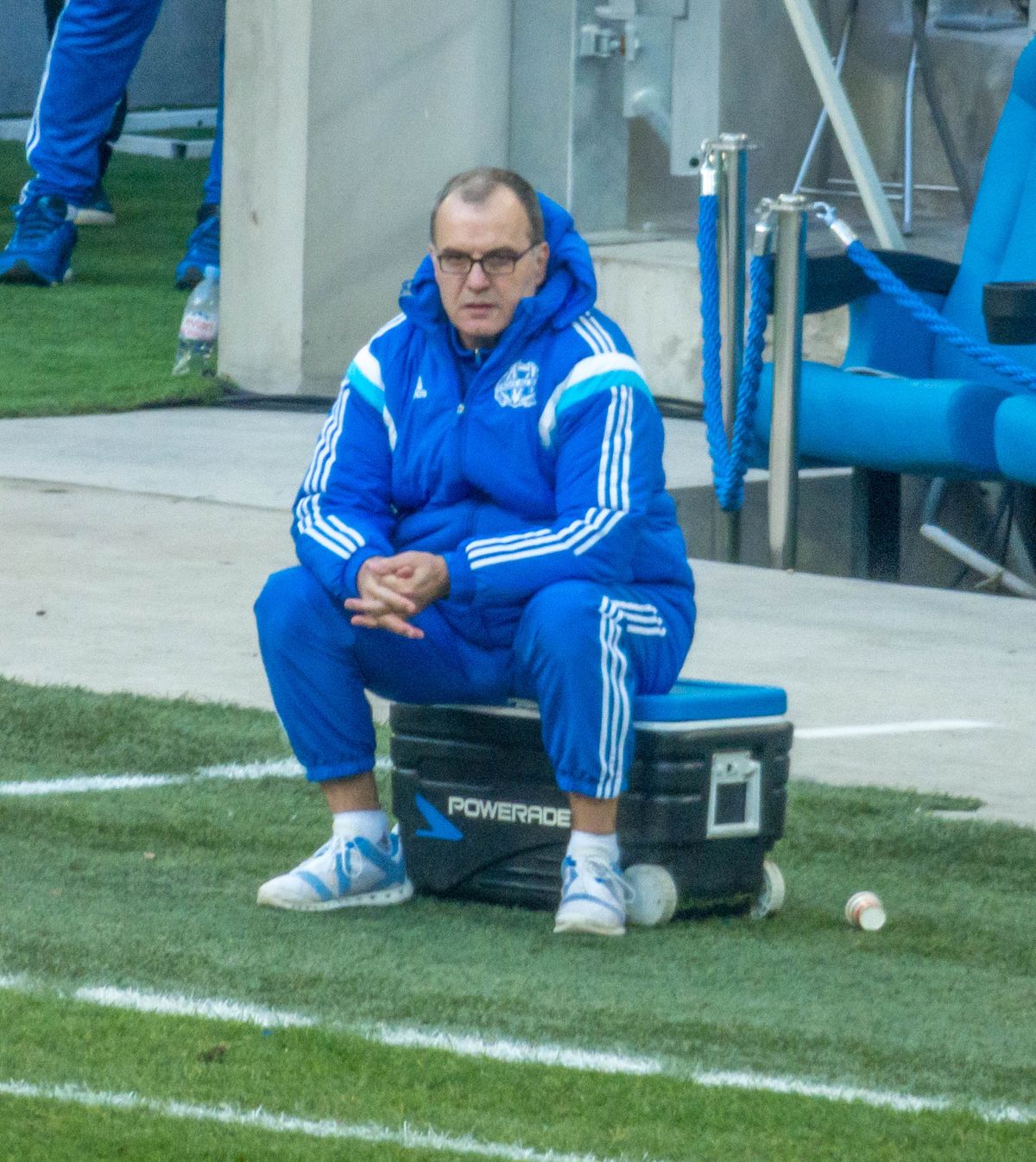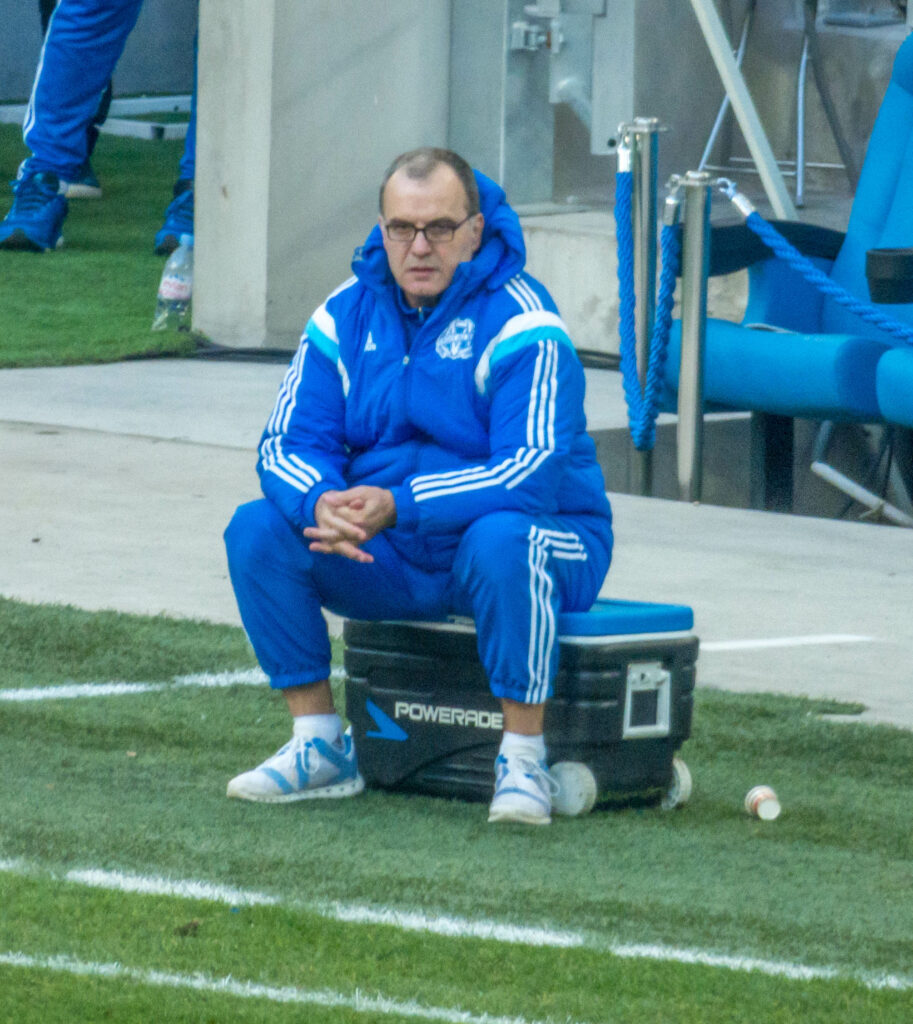 This season's group of Premier League managers is loaded with talent and personality. There are tactical geniuses like Liverpool's Jurgen Klopp and Pep Guardiola at Manchester City, actual geniuses like Chelsea's Frank Lampard, whose IQ was once described by a team doctor as "well above 150" and indescribable enigmas like Tottenham's José Mourinho, who famously labeled himself "The Special One." But perhaps the most mercurial of them all is a new face to the league: Leeds United's Argentine boss Marcelo Bielsa.
Bielsa's background is one of the more unique ones in football. His family in Argentina was full of famous lawyers and politicians, and his brother served as Argentina's ambassador to neighboring Chile. Bielsa's playing career lasted until he was 25, when he quit to focus on coaching and becoming a manager. After almost two decades coaching in Argentina's Primera División, Bielsa briefly managed in Spain before returning to South America to manage the Argentinian and Chilean national teams.
Bielsa left Chile in 2011 and moved back to Europe, managing at Spanish club Athletic Bilbao and then French club Marseille, before an alliterative streak of Lazio, then Lille and finally Leeds. Although Bielsa has been criticized for being a poor man-manager and for having impossible standards for his players that wear them down physically and mentally by the end of the season, he is almost unrivaled as a tactician. He claims that there are 29 formations in football and that every player needs to be well-versed in all of them, and he has popularized new formations like the 3-3-1-3 and the 4-1-4-1. He also believes there are 36 ways to "communicate through a pass" and once painted feet on his pants and shoes to show his players how to pass more effectively.
During his years coaching, Bielsa's aggressive managerial style and fanatic obsession with tactics rubbed off on his players and colleagues, many of whom went on to become managers themselves. As the boss of the Argentinian team, he managed Diego Simeone and Mauricio Pochettino, who later became successful managers at Atletico de Madrid and Tottenham respectively. His influence went beyond the circle of individuals he worked with as well. Manchester City manager Pep Guardiola called Bielsa the "best in the world" and the inspiration behind many of Guardiola's own tactical choices.
Bielsa also cuts an interesting figure on and off the touchline. He rarely stands while managing, preferring instead to crouch or sit on a blue bucket he keeps on the bench. Bielsa also never learned English, and videos of him arguing with his own translator during post-match interviews have gone viral on YouTube. Bielsa has several nicknames, but the most fitting is "El Loco," Spanish for "The Crazy One."
Despite these oddities, the most bizarre feature of Bielsa's career is how much admiration he has garnered despite rarely winning silverware. Bielsa's trophy cabinet is remarkably empty: he won the 2004 Olympic Gold medal with Argentina, and the 2019-2020 English Championship (the second division) trophy with Leeds. He reached the Europa League final with Bilbao in 2012, but lost 3-0 to his former player Diego Simeone's Atletico de Madrid side. For comparison, Pep Guardiola, who called Bielsa the "best in the world," has won two Champions Leagues, three Club World Cups, three Bundesliga titles in Germany, three La Liga titles in Spain and two Premier Leagues in England.
That might be why Bielsa's Leeds United have looked so determined through the first six weeks of the Premier League season. Their very first match was champions versus champions, with last season's Championship winners facing off against Premier League winners Liverpool. Although Liverpool ultimately won the game 4-3, Leeds hung with them every step of the way and out-passed the Reds 459 to 432.
Since then, Leeds have held their own quite nicely. They survived a late scare to beat Fulham 4-3, held title challengers Manchester City to a 1-1 draw and beat Sheffield United and Aston Villa away to put them in fifth place in the league table. Bielsa has shown his trademark tactical flexibility through their first half-dozen games as well. He began the season in the 4-1-4-1 shape that helped them win the Championship last season but has shifted as of late to a 4-4-1-1 formation that features new Spanish signing Rodrigo Moreno as a second striker behind English talisman Patrick Bamford.
The intense work rate that Bielsa has demanded from his players is reflected in their stats so far this season. Midfielder Stuart Dallas leads the league in tackles with 23, while his teammate, defender Luke Ayling, sits fifth with 20, and Dallas' midfield partner Kalvin Phillips is tenth with 17. As a team, Leeds lead the league in tackles as well, with 124. No matter the formation, intensity and high pressing is central to Bielsa's managerial style, and Leeds have done it to perfection in the early stages of the campaign.
The club's most recent victory at Aston Villa exemplified how Bielsa's tactics can thwart opponents. Aston Villa, who were almost relegated last season, were previously undefeated this year, and had dismantled Liverpool 7-2 two weeks prior. Bielsa's 4-4-1-1 formation kept the press high and didn't allow Aston Villa's midfield to get going, especially star Jack Grealish. Leeds had 60 percent possession in the match and used it efficiently, generating 27 shots, nine on target and three goals. When not in possession, Bielsa's men pressed high to swarm Villa's players, committing 17 fouls and completing 14 tackles. Leeds are able to push teams out of rhythm and make them uncomfortable, which should serve them well over a grueling 38 game season.
That said, the same questions that have clouded Bielsa's managing career in the past still linger. The high-intensity, high-pressing system has worked so far, but will it continue to work come January and February, when players are tired and emotionally drained? Although Leeds have started well, it is highly unlikely that the club will win any trophies this season or in years to come. Is Bielsa content with being heralded as a footballing genius yet never winning silverware? Or will minor success at Leeds make him wonder about opportunities elsewhere? But for now, Premier League fans should sit back and enjoy the best Bielsa has to offer while he's still around.