Arts & Living
Blood Orange Explores Self-Acceptance Over Buoyant Beats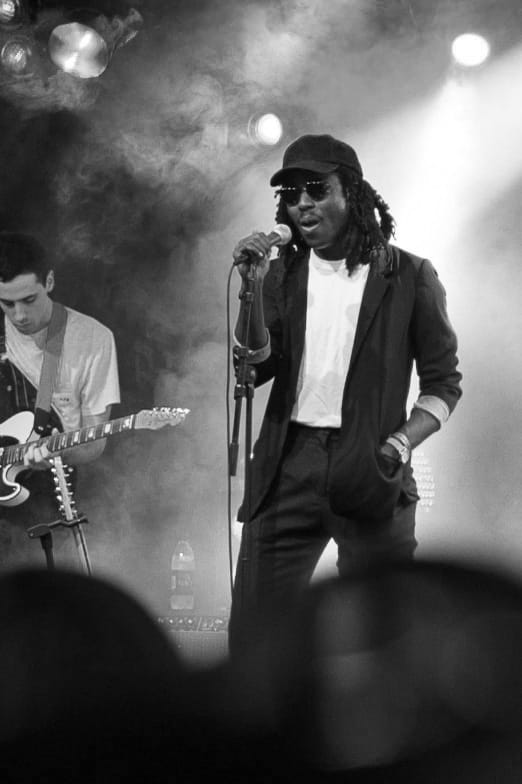 On Aug. 24, British singer and instrumentalist Dev Hynes, who uses the stage name Blood Orange, released his fourth LP "Negro Swan." Over the past nine years Hynes has steadily created a name for himself in the electronic R&B niche that exists in today's music landscape, and "Negro Swan" serves as testament to his talent for seamlessly weaving together virtuoso instrumentation, electronic production and R&B singing.
As the brand of UK electronic R&B grows with contemporaries like James Blake, The xx and Sampha garnering mainstream appeal, Blood Orange has attempted to secure his spot in this brave new world. On "Negro Swan" he sets himself apart from his moodier colleagues by demonstrating the ability of hope to override melancholy to create a buoyant sound. The album fluctuates between despair and hope as Blood Orange crafts a narrative of self-acceptance in the face of marginalization and depression.
On the opening track, "Orlando," Hynes wastes no time introducing the listener to his tribulations. Gently singing over subtle, funky production, he describes his experience being bullied in school. He tenderly disguises his pain through metaphor, recalling his "first kiss is the floor." In the face of this pain, however, "Orlando" concludes with narration from transgender-rights activist Janet Mock that sets the tone of the next track, "Saint."
Mock's narration guides the theme of self-acceptance throughout the album. Mock, an American transgender-rights advocate and an editor for "Marie Claire" magazine, gained acclaim for her book "Redefining Realness," a memoir of her life as a trans woman of color. She appears on the album four times, discussing the issue of being oneself even in unwelcoming spaces and posing the question of who is included in "family."
Thematically, "Negro Swan" ventures intimately into Hynes' feelings and personal identity, and the resulting product is a powerful tribute to resilience. At the same time, "Negro Swan" once again showcases Hyne's amazing ear for melodies. Highlights include "Charcoal Baby," the first Blood Orange track to feature guitar. Blood Orange makes the instrument his own by distorting and detuning it to the cusp of discomfort before rescuing the listener with drums and synths. Another standout, "Saint," treats the listener to the soft and sweet tenor of Hynes singing while celebrating finding joy in being black. The joy spills over to the instrumental as a bright saxophone fills in the gaps between verses.
Hynes also enlists the help of several notable features for "Negro Swan." On the track "Hope", Puff Daddy provides a feel-good chorus and a surprisingly heartfelt spoken interlude about being afraid to be loved. Meanwhile, up-and-coming popsinger Tei Shi counterbalances the established rapper, intermingling her silky voice with Diddy's deeper one.
Meanwhile, the song "Chewing Gum" features a signature verse from A$AP Rocky. In order to conform to the melody, Rocky's flow blurs the line between singing and rapping, and the overt sexuality in his verse contrasts the subtler sensuality present in other parts of the album. Southern rapper Project Pat handles the outro with a few quick bars in deep chopped-and-screwed vocal effects.
Other prominent features include Georgia Anne Muldrow on "Runnin'" and Steve Lacy on "Out of Your League." Hynes' quiet, reserved verses about anxiety and loneliness on "Runnin'" are contrasted with Muldrow's reverberating voice, as she assures him "You're gonna be alright." Lacy — who recently released an album as part of The Internet — and Blood Orange complement each other on "Out of Your League," with soulful vocals over funky instrumental performances.
On his fourth album, Hynes continues to grow his electronic R&B sound. Despite the sometimes-dark subject matter, Blood Orange's signature jazzy instrumentals and tender vocals always underscore hope bubbling up through despair. The final product, "Negro Swan," is a conflicted yet touching LP on self-acceptance.