Sports
Camilo's Corner: The Next Generation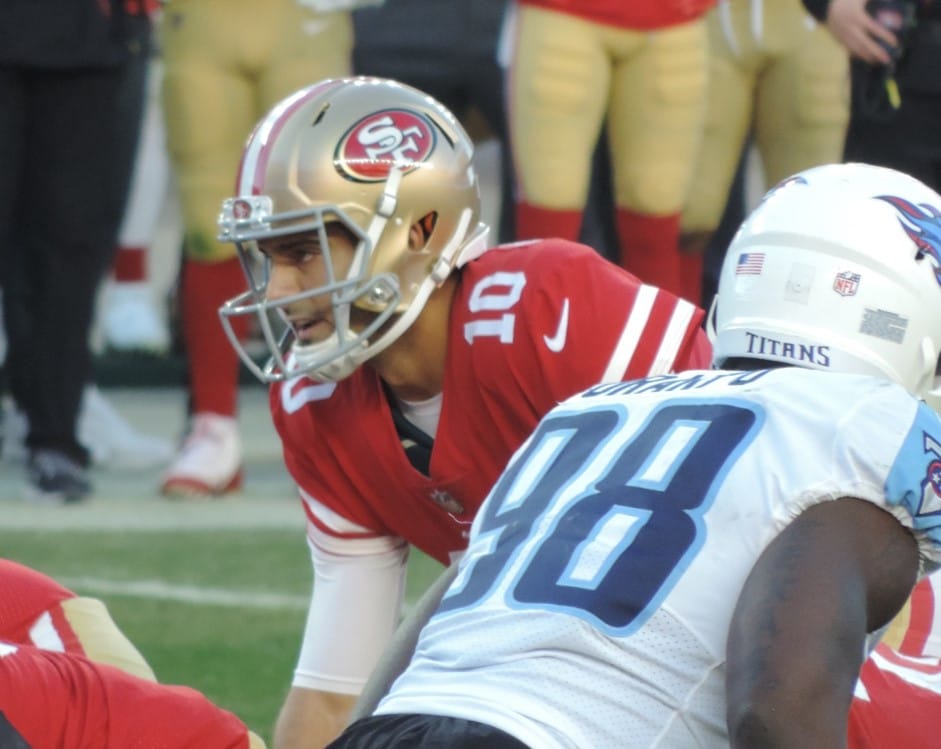 This year's Super Bowl matchup between the Kansas City Chiefs and the San Francisco 49ers was undeniably more engaging than last year's low scoring dud between the New England Patriots and Los Angeles Rams. Both teams were likeable enough, with charismatic, young quarterbacks and engaging storylines behind them.
Head coach Andy Reid led the Kansas City Chiefs; until Sunday night, Reid had found consistent success in the NFL for 21 years but never won a Super Bowl title. The San Francisco 49ers were a young team who had a remarkable turn-around this year, winning 13 games after going 4-12 in 2018.
The two quarterbacks, Patrick Mahomes for the Chiefs and Jimmy Garoppolo for the 49ers, were another draw, for they truly marked the beginning of a new era for quarterbacks in the NFL. This is an era of youth; an era where versatility and mobility replace the status quo of tall, immobile, strong-armed quarterbacks; an era where Tom Brady's only appearance in the Super Bowl is in an advertisement (although it declared his intent to keep playing).
This new generation of quarterbacks has been developing for at least the past five to six years. Almost every Super Bowl in this time span has featured a matchup between a young and old quarterback. First, with Russell Wilson against (now retired) Peyton Manning in 2014, and against Tom Brady again in 2015. Then, we saw it again in 2016 with 27 year-old Cam Newton against Peyton Manning. There was a slight break in this pattern in 2017 and 2018 when veterans Matt Ryan and Nick Foles faced off against Brady. However, last year, fourth-year player Jared Goff matched up (once again) against Brady. The members of the younger generation can be characterized by greater athleticism, an ability to prolong plays with their feet and bringing a rushing threat to the game. The older generation can be characterized by its height, by being less athletic pocket passers and relying on great precision on throws. Time and again we've seen a Super Bowl featuring a matchup of the new against the old. The Super Bowl on Sunday night, however, marked the end of that. Youth was marked all over that game.
This transition to dual threat quarterbacks can be seen all over the NFL. Lamar Jackson of the Baltimore Ravens who won the MVP for the 2019 season epitomizes this. Jackson is a quarterback who can threaten a team with his blazing speed as well as powerfulthrows. He rushed for an NFL quarterback record of 1,206 yards and threw for 3,127 yards. All this goes to show that the quarterback position has changed. Both quarterbacks of the Super Bowl reflected this for the first time ever.
The quarterback that shone brightest Sunday night was 23 year-old Mahomes. He won MVP in 2018 and is generally regarded as the face of the new generation of quarterbacks, perhaps the whole NFL now. The Chiefs were losing going into the fourth quarter on Sunday night when Mahomes did what he's done his whole (short) career: he extended plays with his legs and made daring throws with his uncannily strong arm. In short, Mahomes willed his team to victory.
Of course, Manning and Brady have done this throughout their careers, but there's a different element of excitement to the league now. There is a thrill both in the way the game is played — ankle breaking jukes and bold throws — but also in the future. Maybe the Chiefs' Super Bowl win is the start of another long-standing, limited dynasty, but I really don't think so. There are so many young, exciting quarterbacks in today's NFL that will lead to new rivalries and more dynamic competition across the board.