News
Changes to Party Policy Place Greater Responsibility on Hosts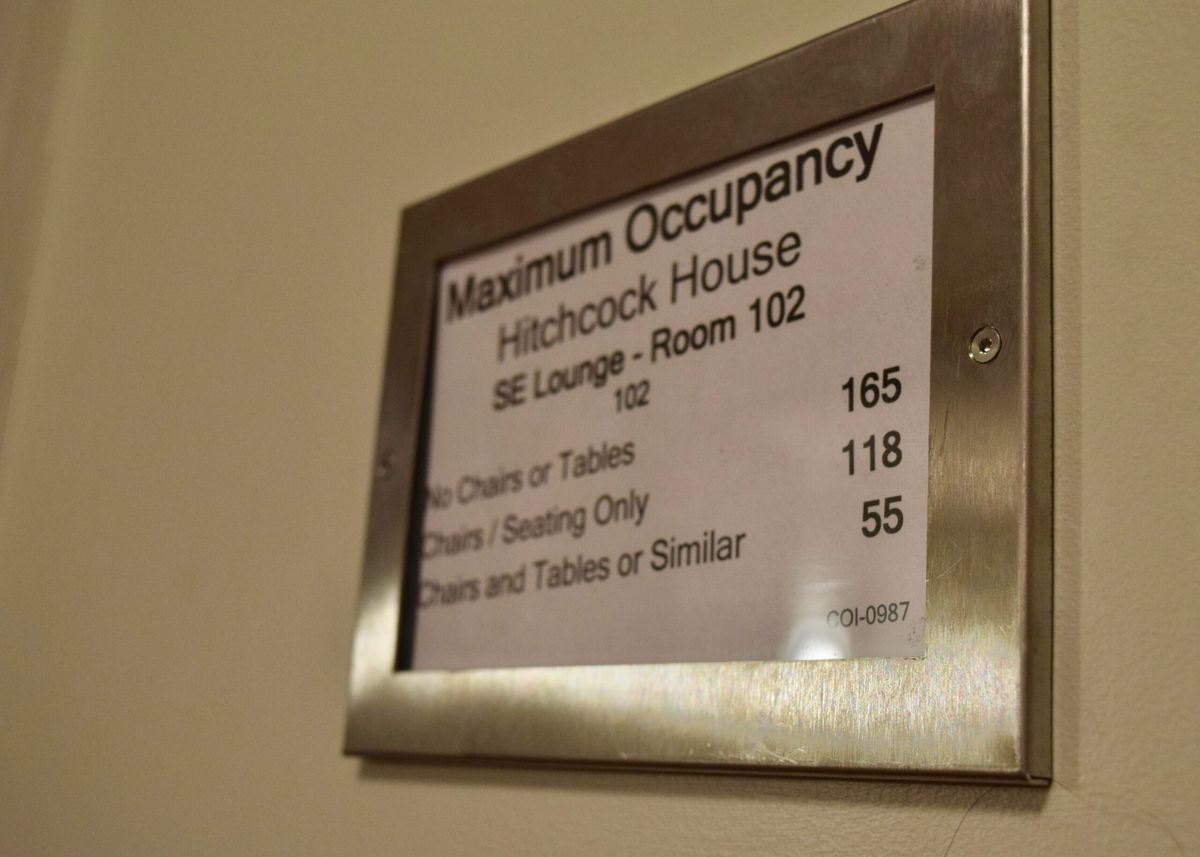 The Office of Student Affairs (OSA) announced adjustments to its party guidelines in an email sent to approved event hosts on Nov. 7, with changes taking effect Nov. 8. The updated policy mandates stricter requirements for post-party cleaning, including immediate cleaning at the end of the party, mandatory photo-documentation of the space post-cleaning and check-ins from event staff before, during and after registered events. This comes on the tail of a recent report of sexual assault on campus.
The college's party policy has been a source of significant controversy in recent years, especially after a contentious overhaul of the policy in 2018 that tightened existing regulations and increased party sponsors' responsibilities. Students have accused the administration of lacking transparency and sidelining student voices in the process of producing policy changes.
According to Dean of Students Liz Agosto, the new adjustments do not represent a major change for students holding parties. "The actual expectations for a party host have not changed at all," she said. "What we've implemented is an expectation on our behalf that we provide some more support and be more present. The only thing that we're asking differently is that students make a little effort to clean up afterwards."
The changes were made "to support students, particularly the party hosts" in holding "the safest and most fun parties they can be," said Agosto. She noted that the changes "aren't a response to any sort of dramatic shift that we've seen happening," but rather stem from long-standing assessments of "community impact and harm."
"Many of the parties occur very successfully without damage, without dangerous drinking. We want to be able to provide that support to others and have these exact same kind of events," added Chief of Police John Carter. "We want our students to have an active social life on campus. We want them to be on campus where it is safer for them and where we can support them as we need to. And this was an opportunity for us to communicate that and to put in steps that are not intrusive."
Senior Associate Dean of Students Dean Gendron pointed to a change implemented this semester — involving how the administration receives feedback on proposed events — as a tool that has provided "better data" and consequently spurred the latest batch of policy revisions.
"We now have more opportunities to receive anecdotes from students about the things that they're experiencing because they live adjacent to a venue or because they walk through the aftermath of parties the next morning," Gendron said.
Students expressed ambivalence over the new policies. "The party policy needed modification, but I'm not sure that the OSA has taken it in the right direction. I don't quite understand where the new check-in policy comes from, and my impression so far is that the party check-ins have been pretty ineffective," said Luis De Pablo '22, a social chair for the men's club soccer team. "But I'm actually a pretty big fan of some aspects of the new clean-up policy. I think it makes sense to have people document their clean-up with photos to eliminate some of the confusion later on."
Agosto acknowledged that the changes to the party guidelines "were decisions that students did not participate in making." Still, she stressed that "the ways in which we engage around parties, around alcohol, around social engagement, that's a long-term conversation that students need to be a part of" and that these adjustments are comparatively "short-term."
Both Agosto and Gendron emphasized that they are looking for ways to more actively involve students in administrative decision-making processes, especially with regards to topics like parties. Agosto and Chief Student Affairs Officer Karu Kozuma held office hours to talk about the changes with students on Nov. 7, and the OSA also discussed the changes with the Association of Amherst Students on Nov. 11.
"We've got lists of people who have been party hosts that we need to engage with and have conversations with. We've got students who have declined parties or raised concerns that need to be part of that conversation," said Agosto. "And then, we need to recruit and create … working groups that are actively engaged in looking at policy and our language — students need to be active partners and part of those, because this is a long-term project."
Gendron also referenced a meeting that he held with residents of King Hall, during which he discussed the possibility of having the King community decide for itself its approach to parties. "I would like to get to a future where each community has a semester-to-semester conversation about those parameters so that it's the local community of residents, not some administrators somewhere, making decisions about what that quality of life looks like and how it's achieved," he added.
Gendron encouraged students to reach out to the OSA, emphasizing that "we are very interested in hearing what folks have to say, whether those are words that are supportive, neutral or in criticism of what's come out."