Opinion
ChatGPT's Apocalypse Already Happened
Amidst the national frenzy around the generative AI ChatGPT, Editor-in-Chief Sam Spratford '24 argues that the panic in popular media is misdirected.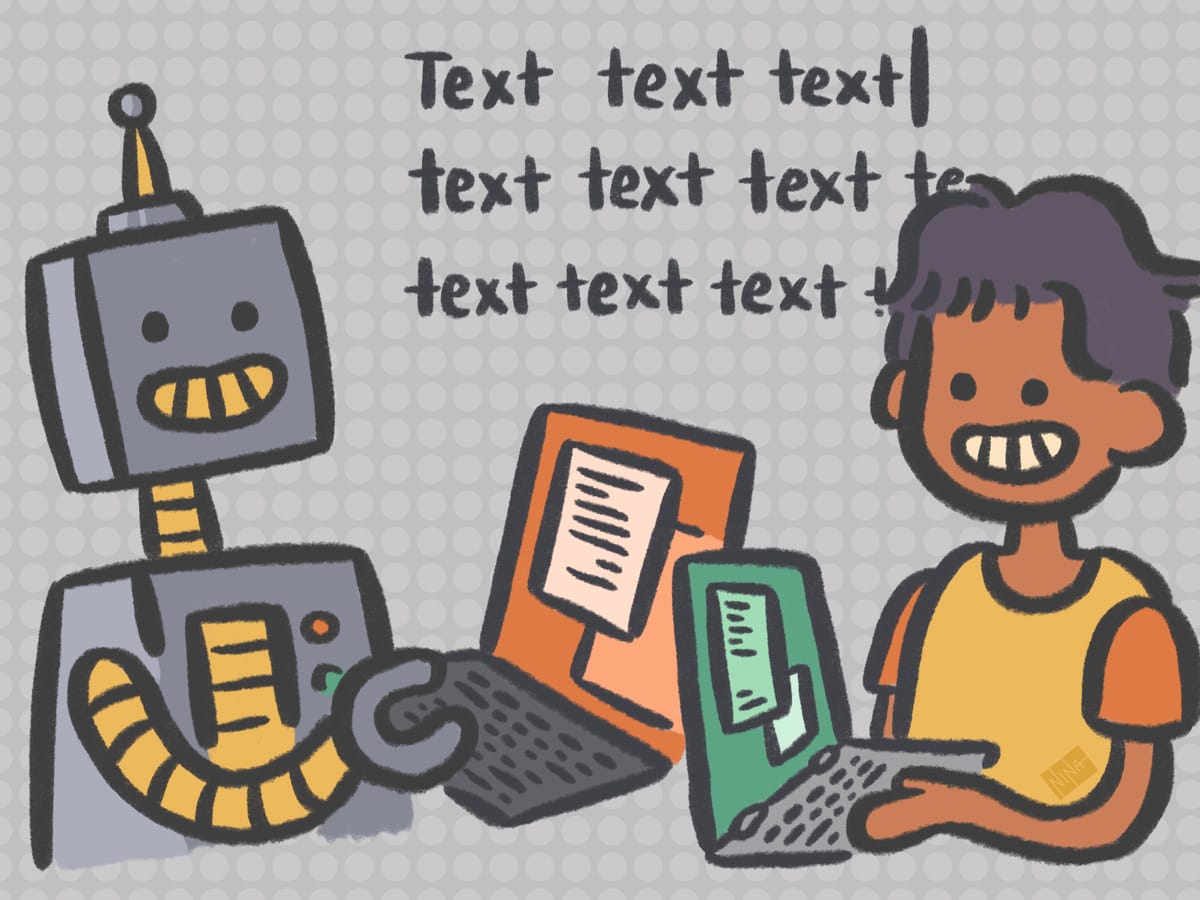 Nearly every day since Christmas, I've received an email newsletter with a subject line consumed with techno-panic. The culprit this time? ChatGPT.
"How ChatGPT will destabilize white-collar work."
"ChatGPT is AI's 'Jurassic Park' Moment."
"It's easier than ever for students to cheat on that five-paragraph essay."
Notably, the vast majority of these headlines foretell the disruptive impact of ChatGPT on productivity, speaking in the future tense about some doomsday for which all we can do is hold our breath and wait.
But the crisis is already here — in fact, it's been a long time in the making.
Being born in 2002, I am part of a generation whose social development was hijacked by the smartphone. As online gathering spaces proliferated, the percentage of 8th graders who reported meeting up with their friends almost every day fell by about 40 percent from 2008 to 2016.
This figure comes from sociologist Jean M. Twenge's widely-read 2017 cover story in The Atlantic that quantified the pervasiveness of smartphones for my generation and the corresponding impact on our mental health.
The advent of ChatGPT should alert us to an oft-overlooked aspect of the Twenge-pocalypse, and one that has been particularly consequential to my personal development. It is something that became clear to me during the first bleak winter of the Covid-19 pandemic.
It was Jan. 2021, and my overcast days at home in the Chicago suburbs were punctuated only by the icy chirps of lost cardinals and the Zoom-screen effigy of the bespectacled and effervescently animated Senior Lecturer in English Benigno Sanchez-Eppler. There were 40 of us enrolled in his 2021 J-term course, "Letter Writers and Epistolarity," and probably fewer than 10 of us had ever written a letter more complex than some perfunctory thank-you note. But at our very first meeting, while we were distractedly texting and scrolling and commenting off-camera, Sanchez-Eppler interrupted with a warning:
"It is the act of writing about your life that creates experiences. And so, it's possible to go your whole life without having a single experience — that is, if you don't write."
After a total of 180 hours of class meetings and hundreds of Gmail correspondences, I can confirm that the lost art of letter-writing enchanted those isolated days: I learned more about myself over that time than any other in my young adulthood. The process of writing letters bestows context and form on the ephemerality of consciousness; it is a careful process, a process of translating muddled moments into an intimate narrative, a suspended bit of space-time, for your recipient.
It is not just that smartphones have displaced our venues of socialization, but they have increasingly reduced the intentionality behind our daily communication — language is being brutally instrumentalized. As digital social platforms, aided by AI, have ascended to lord over our linguistic practices, they have threatened to make the writing process obsolete, according to the preliminary findings of American University Professor Emerita of Linguistics Naomi Baron.
In Baron's upcoming book, titled "Who Wrote This? How AI and the Lure of Efficiency Threaten Human Writing," she argues that ChatGPT is just the most recent invention in our quest to automate writing for the sake of productivity. Along the way, we have forgotten that writing is not just a commodity, but an everyday facilitator of thought.
In a 2015 BBC essay, URochester Professor of Technology Evan Selinger wrote about AI-driven predictive text as a harbinger of a world where people stop thinking about their words. Like Baron, the problem to Selinger wasn't that writing would become more homogenous, per se.
"We've got spontaneous things to say that we never anticipated … [But] as communication becomes less of an intentional act, we give others more algorithm and less of ourselves."
The techno-panic surrounding ChatGPT is misplaced. While we conjure dystopian futures of robotic journalism, AI-ghostwritten essays, and jobless communications professionals, the automation of writing has (and continues to) rob us of original thought.
Text-generative AI takes this automation to the next level — but this should not come as a surprise. In order to reclaim the true value in writing, we need to push against the ever-intensifying grain of profit-value and productivity, towards a world where we more intentionally outsource this process to machines.
Only then will we remember what it means to experience.