News
Classes of 2022 and 2020 To Celebrate Commencement on Campus
Commencement will be held for the Class of 2022 on Sunday, May 29, following two years of drastically altered celebrations due to Covid. Members of the Class of 2020, originally only able to attend a virtual graduation ceremony, will also have an on-campus Commencement on Saturday, June 11.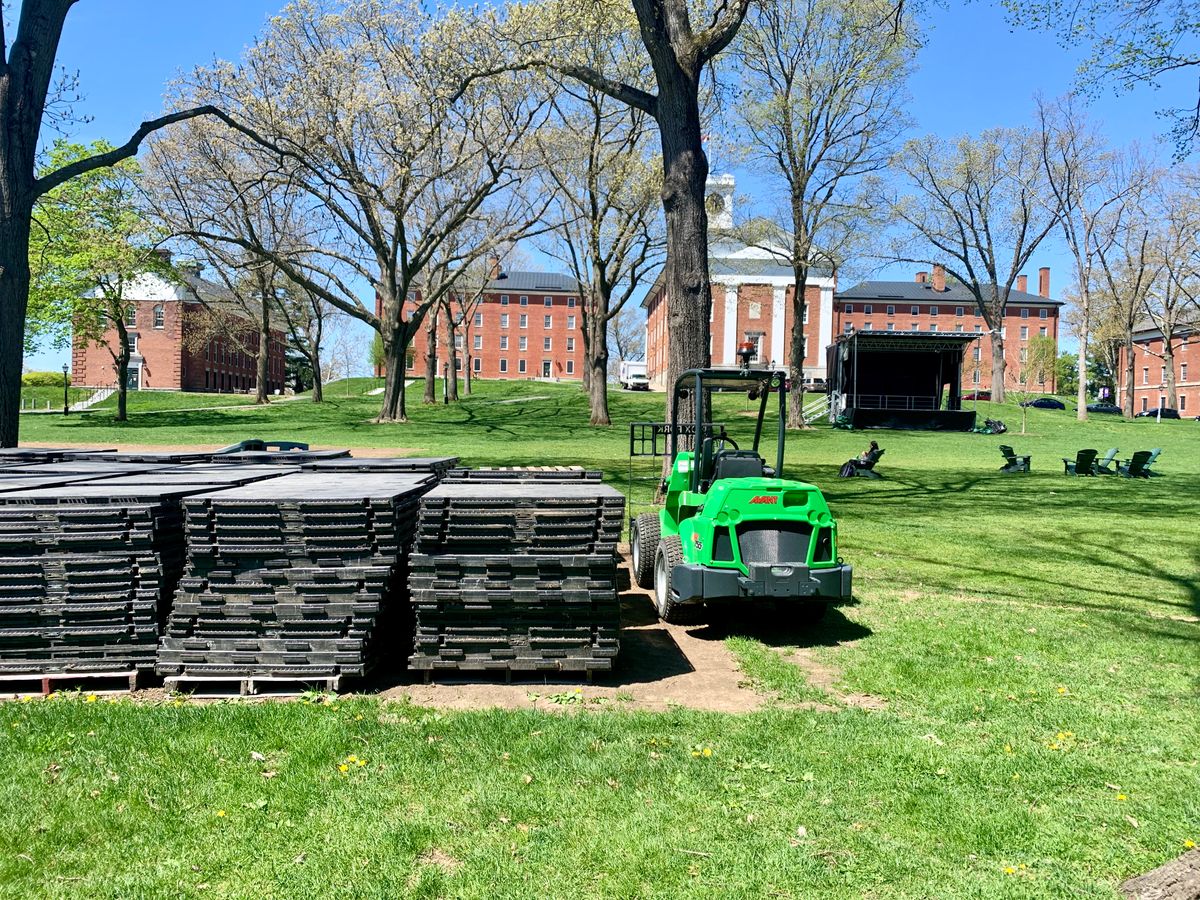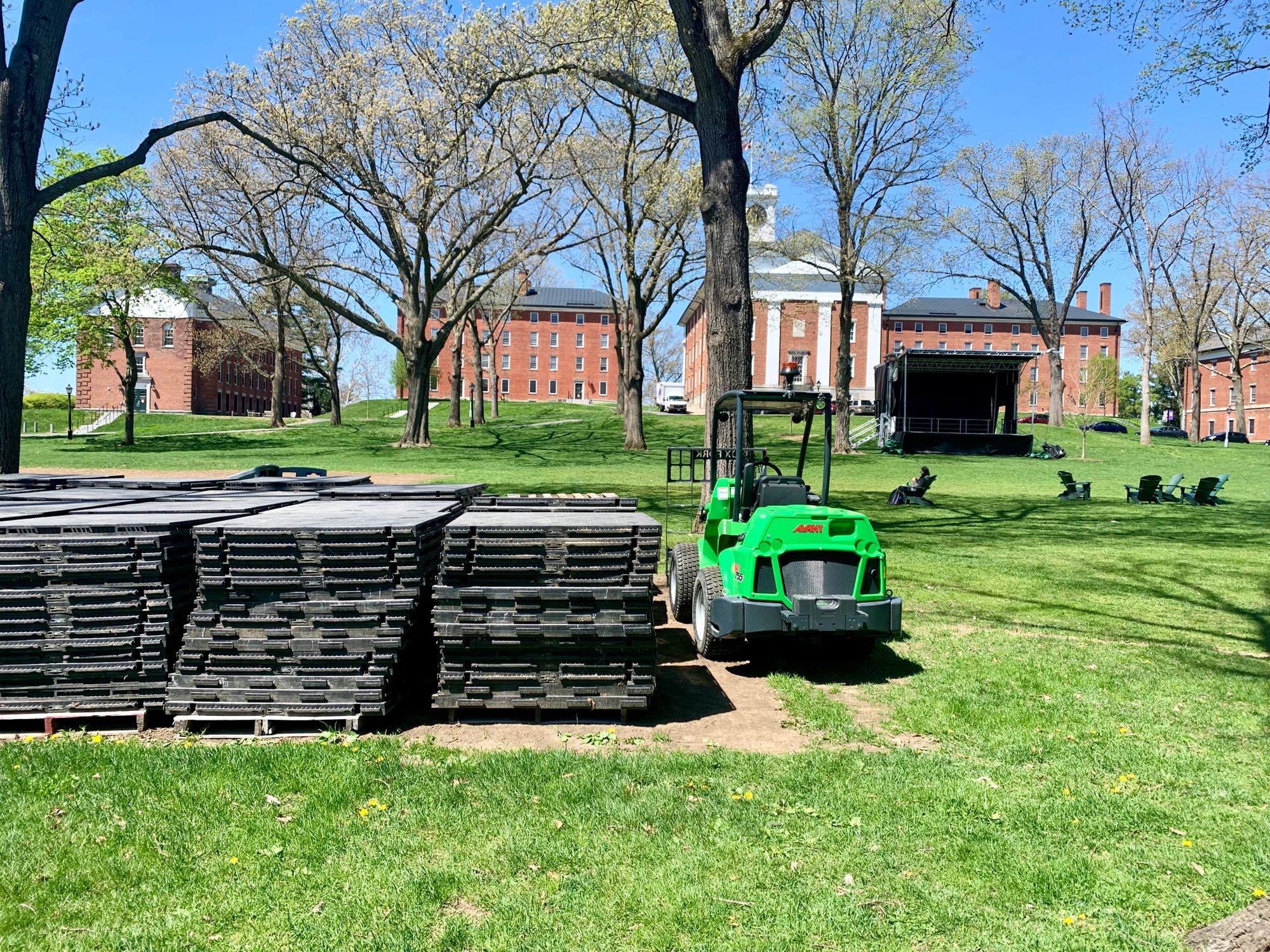 The college will hold a fully in-person Commencement on Sunday, May 29, following two years of celebrations drastically altered due to Covid. Additionally, members of the Class of 2020, who were previously only able to attend a virtual graduation ceremony, will have an on-campus Commencement of their own on Saturday, June 11.
This year's commencements will look different from Commencement 2021, when graduating seniors wore masks as they received diplomas without physical contact in LeFrak Gymnasium as parents and other guests viewed a livestream of the event. In contrast, both of the upcoming commencements will take place on the Main Quadrangle, with unlimited seating for parents and other guests. Since the ceremony is outside, masking will not be required.
In the event of severe weather, students will receive two guest tickets each to attend the ceremony inside LeFrak Gymnasium.
There will still be Covid-19 protocols in place for both commencements, said Chief Communications Officer Sandy Genelius in a statement to The Student. Guests will be required to provide a negative PCR or antigen tests taken within 72 hours of their arrival to campus. Genelius also said that the college expects that masks will be required at all indoor events, in line with the current protocols on campus.
Genelius explained that these protocols are in effect because the college expects "potentially thousands of guests from around the world" at the several large-scale events planned for the commencements. "We must do our best to protect the health and safety of those who may be immunocompromised or have young children," she added.
The enhanced protocols will not disrupt the series of Commencement events planned for the weekends prior to each graduation ceremony, which for the Class of 2022 include a luncheon for seniors, families, faculty, and staff; a Choral Society Concert; and meetings for Phi Beta Kappa and Sigma Xi. However, the college will deviate from tradition by not permitting tent parties, some students fear will hinder the college community from coming together in the same way in past years.
Natalie Landau '22, who attended Commencement in 2019, felt that the tent parties were a key element to Commencement's celebratory and exciting environment. "As they were located on campus, organized by the administration, and open to the Amherst College community, tent parties created a fun, celebratory, inclusive, and accessible environment for the entire graduating class," Landau said.
Landau reported that since the college has taken down the tents across campus, seniors are looking for other venues to celebrate their graduation. As a result, "senior families are trying to find alternatives all across the Pioneer Valley, an option that is not feasible for everyone and separates the class geographically," she said.
According to Genelius, the college is not providing private tents for families attending the commencements  due to staffing shortages and the strain of preparing campus for two Commencement ceremonies within a short time period.
"We are sorry we won't be able to provide tents and encourage families who want to host parties to look into area hotels, restaurants, and party spaces," she said.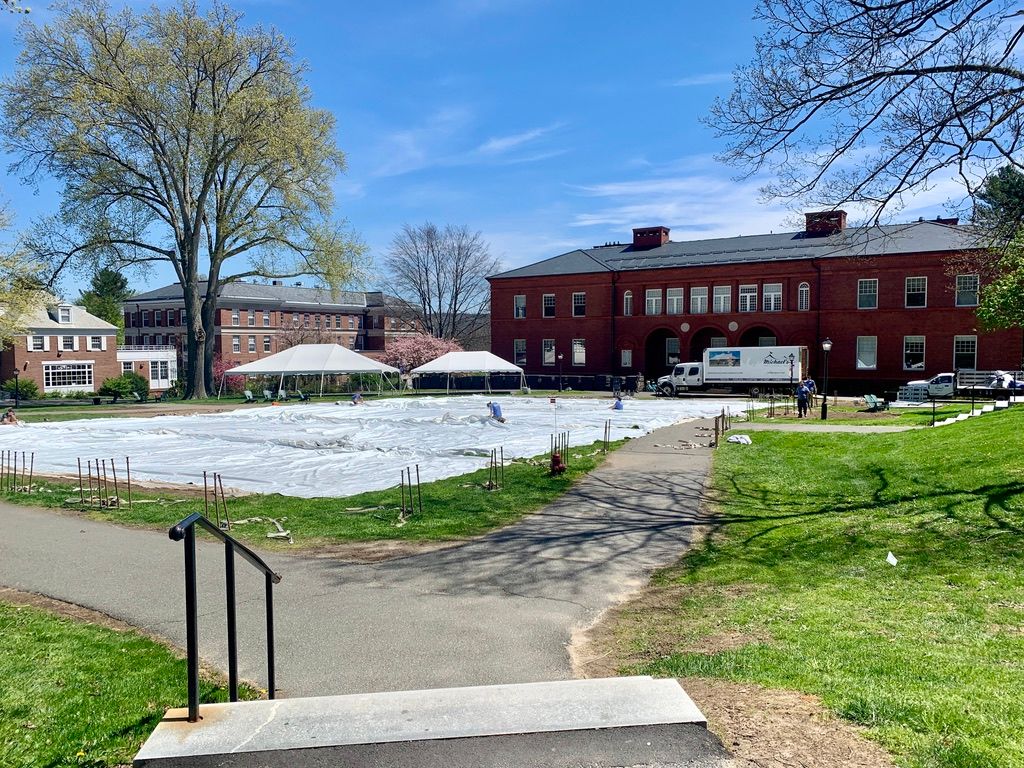 Despite the lack of tent parties, Landau feels grateful to have an on-campus graduation. "As an original member of the Class of 2021, I know that it was really sad and difficult for many of my peers to graduate without spending a second of their senior year on campus," she said.
Landau feels that this year's Commencement is especially significant to this year's senior class. "Remote school, time off, and the stress of the pandemic were hard for so many of us, and while I think we are proud of our accomplishments and each other, we are also just tired and relieved to have finally made it," she reflected.
Corey Jacobson '22 echoed Landau's sentiments. "I just feel ready. I'm ready for a new chapter in my life, and Covid exacerbated that," he said. "Commencement this year feels especially meaningful because my close family and family friends are able to come celebrate this huge accomplishment."
"I feel like each life chapter needs to end in celebration, and having an in person graduation with close people allows me to do that," Jacobson said.
Keely Osborn '22 felt similarly grateful to graduate among the people she is closest to. "Graduation is a time for our class to all be together before we move on to our next chapter, and I can't wait to share this special moment with my family and my close friends by my side," she said.
Looking forward, Landau said, "This year's Commencement is a celebration of perseverance, and I hope that everyone is able to fully participate in congratulating themselves and getting some rest before taking on the next big thing."