News
College Hires 13 New Faculty Members From Hampshire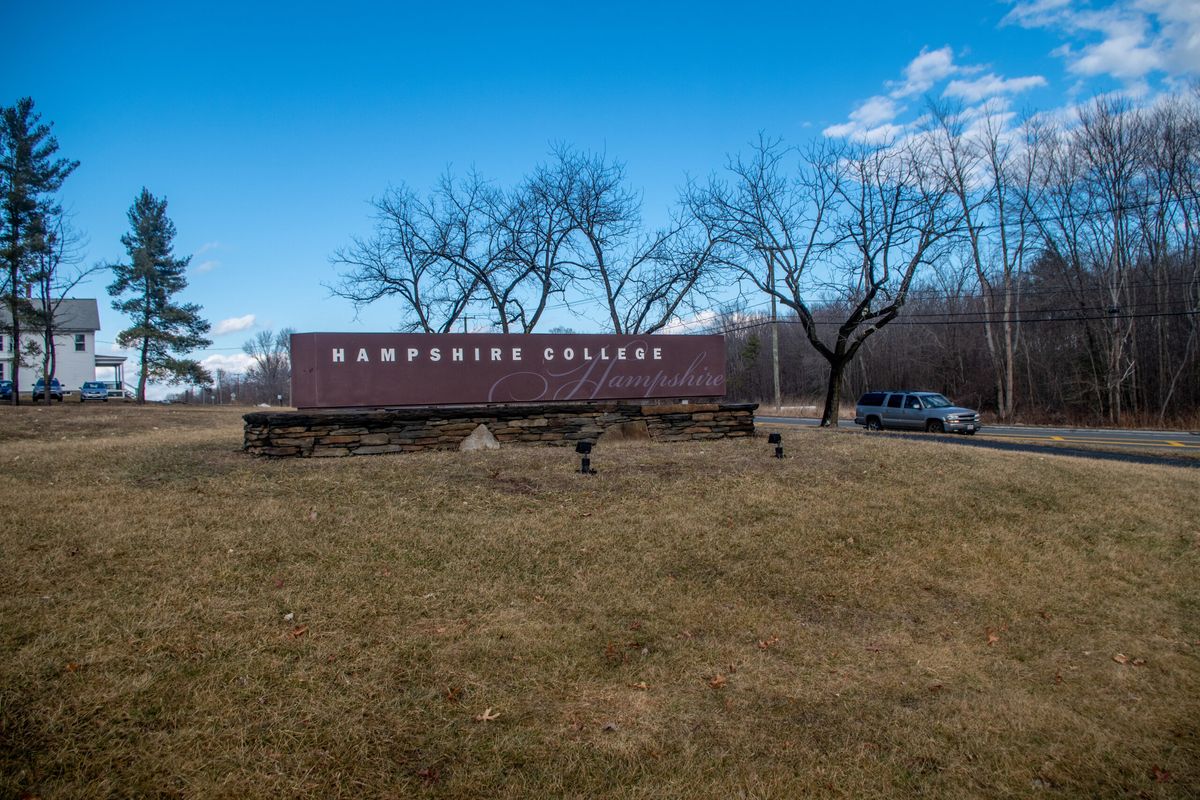 Twenty-six Hampshire College faculty members have taken positions at different institutions in the Pioneer Valley this academic year, with Amherst employing 13 of them. After Hampshire endured financial hardships that nearly forced it to close, the alternative education institution, founded in 1970, encouraged faculty to go on leave and take positions at other institutions while the administration determines a way to make its vision and founding mission financially sustainable.
Hampshire announced in January that it was seeking a strategic partnership and accepting a limited class for the next school year in light of declining enrollment, which left the college financially unstable. After public outcry from the Hampshire community, the college reversed the decision in April. The further decline in enrollment this year, however, has left the college in a financially precarious position and necessitated cuts.
The 13 Hampshire faculty members hired by the college include: Stephen Dillon, Lili Kim and Ashley Smith in the Center for Humanistic Inquiry; Sarah Hews and Geremias Polanco in math; Lee Spector in computer science; Monique Roelofs in political science; Kristen Luschen in American studies; Jutta Sperling in history; Karen Koehler in art and the history of art; Susan Darlington in religion; Polina Barskova in Russian; and Jennifer Hamilton in sexuality, women's and gender studies.
Most of the Hampshire faculty were hired as visiting professors. According to Dean of Faculty Catherine Epstein, the hired Hampshire faculty members were the most qualified and experienced among candidates in the college's national search. In a few cases, departments used restricted funds to hire Hampshire faculty members.
The terms by which faculty left Hampshire and joined other institutions were outlined last spring in a deal Hampshire struck with its chapter of the American Association of University Professors (AAUP). At the time, Hamilton was president of the AAUP at Hampshire.
As part of the deal, "none of the faculty were laid off," said Hamilton. "People took visiting positions, took early retirement or took reduced positions."
Hampshire staff, however, were affected by layoffs.
The deal also allowed professors to continue advising Hampshire students on an ad-hoc basis. Most professors have decreased the number of their Hampshire advisees, but many have maintained relationships with students who are graduating soon. Some professors will continue to teach courses at Hampshire — Smith, for example, will be teaching a class there this semester.
"Nobody from Hampshire was hired as a charity case," Epstein said. "This was a completely normal process — I know that sounds funny — but the timing at which Hampshire announced it was having severe financial difficulty coincided with the timing of our visitor searches."
Positions were publicized by the college, Sperling said. After a meeting in January where she was told Hampshire would most likely not admit an entering class, Sperling "came out of the meeting, I went to my office, and right away I went on H-net, the job listing site [at Hampshire]. That's where I found an announcement for a visiting professorship in history at Amherst College. And then I thought, 'Well, I'm going to apply.'"
All Hampshire faculty, including those at Amherst, retain the right to help plan for Hampshire's future and attend meetings discussing the institution, set to happen on Tuesdays at Hampshire.
Hampshire College President Edward Weinbach has set a late October deadline for determining and setting in motion a plan to ensure a financially-sustainable future for Hampshire.
Spector, who remains involved in discussions on Hampshire's future, noted that there are strong ideas on the table, including instituting requirements to promote the school as a graduate school for undergraduates and awarding graduate degrees in some cases.
The biggest challenge, according to Spector, is building a consensus around what to do in a community known for its radically free thinkers. "This is a time when people have to be on the same page," Spector said. "And that's the biggest challenge, is everybody has to get on the same page in terms of ideas. I am more concerned about that then there being good ideas."
But Spector also acknowledged that teaching at Amherst "is a full-time commitment, and I want to do everything I can to serve students [here] — that's my number one priority."