Sports
DeMallie's Career Day Secures Win Against Middlebury
Men's lacrosse continued its strongest stretch of this season this past week, building upon a win against Williams with a big win over No. 19 Middlebury.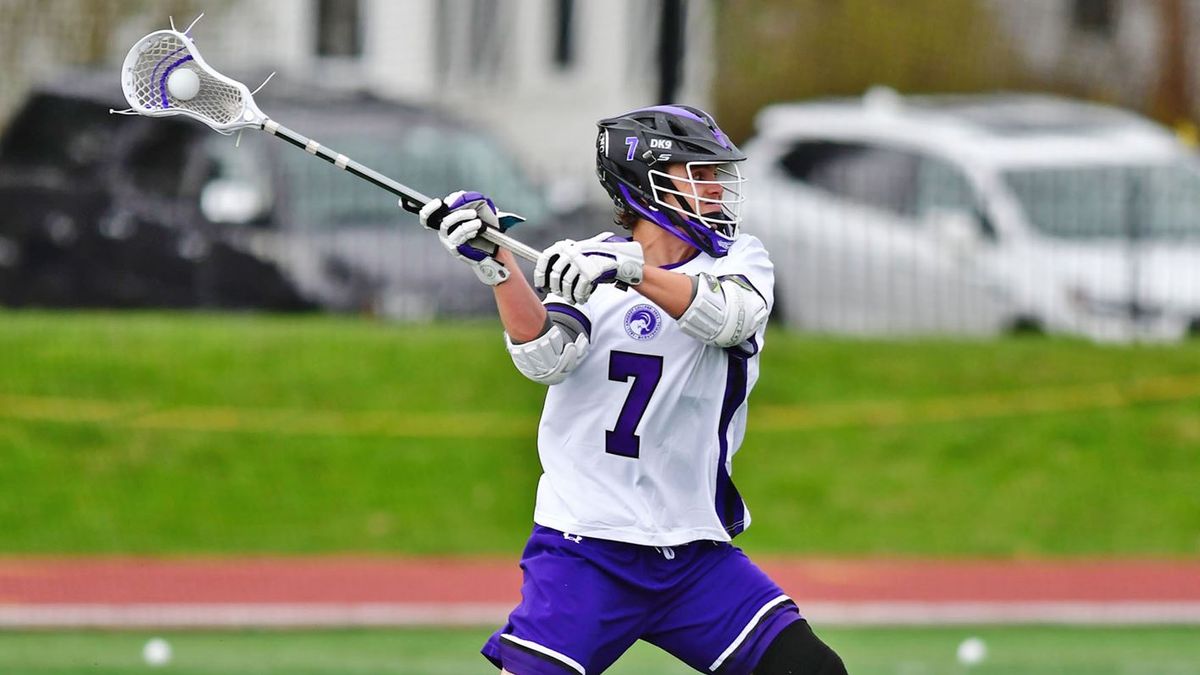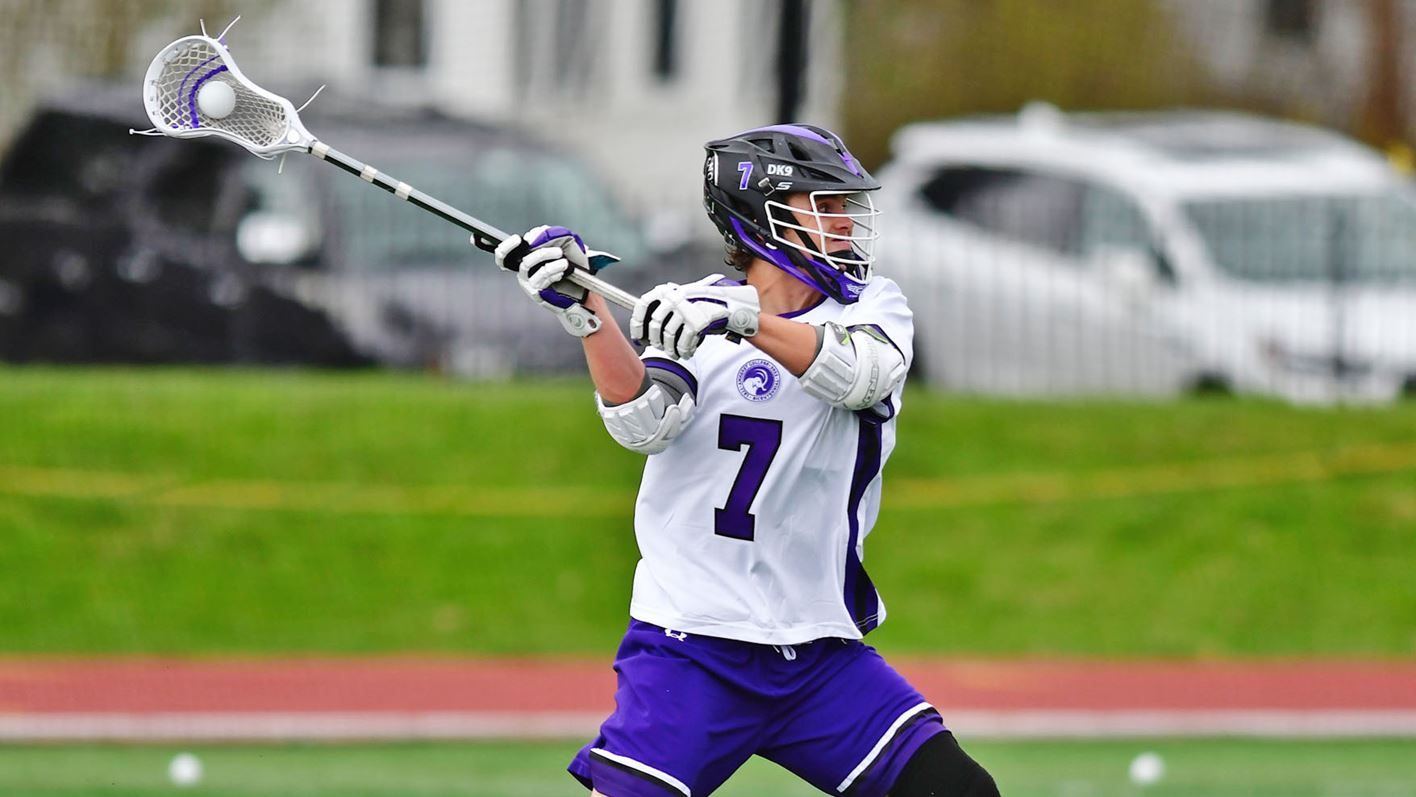 Coming off an emotional 14-10 win over Williams that propelled them to third in NESCAC standings, men's lacrosse responded with another huge win over No. 19 Middlebury 14-9 to maintain control of that seed and a potential home game in the conference playoffs. This game was the coming-out party for Bayard DeMallie '23, who recorded a career-high five goals in the win. Brock Gonzalez '23 chipped in four goals of his own.
After Middlebury scored first with an unassisted goal from Jake Sheehan, the Mammoths began to dominate the flow of the game. Amherst answered the Panthers' opener with six goals in the first quarter. The opening goal came from Gonzalez, going unassisted to even the score at one apiece. DeMallie came back two minutes later with a goal of his own in a man-up situation off an assist from Jake Bennett '24. Amherst continued to pour it on the Panthers, as DeMallie scored again, this time off an assist from Carter Tate '22, to make it 3-1. The Mammoths continued their stellar first quarter with a goal from Connor Guest '24, unassisted, to make it 4-1. Gonzalez put the Mammoths up by four off an assist from PJ Clementi '22 before Matt Adams '23 capped off the first quarter scoring with a tally, assisted by Tanyr Krummenacher '23.
Middlebury responded well in the second quarter, as Sheehan scored his second goal off an assist from Billy Curtis to make it a 6-2 game. Amherst soon responded, however, with a goal from Krummenacher, unassisted, making it 7-2. Middlebury then went on a run to make it a game; they scored four unanswered goals after Krummenacher's to cut the score to a 7-6 Amherst advantage with 3:34 left in the second quarter. However, the Mammoths maintained their composure and were able to score two goals before halftime, as Krummenacher and Gonzalez, who ended the half with a hat trick thanks to an assist from Brodie Rayment '23, made it 9-6 going into halftime.
Once again, Middlebury made a run in the beginning of the third to make it 9-8, but after that, the third quarter became the Bayard DeMallie show; he scored three more goals in the third to put the game away. The first came off an assist from Krummenacher to make it 10-8 Amherst; he then scored four minutes later off an assist from Guest, and capped off his three-goal quarter with another following a pass from Krummenacher to widen the margin to 12-8 heading into the fourth quarter.
DeMallie credits his team for his successful outing. "Our offense was clicking on all cylinders, getting the ball around … I found myself in the right spots, and my teammates made great feeds," he said.
Amherst scored two more goals in the fourth, as Guest netted on his own, and Gonzalez scored off an assist from DeMallie, extending the Mammoth lead to 14-9. However, the victory was also about the Amherst defense, which held Middlebury to only three second-half goals, and nine all game. Defenseman Ryan Rahbany '24 credited physical play and strong goalkeeping for the team's stout defense in their last two games. "We played physical, scrappy defense which really helped us steal possessions all day," he said. "Obviously a lot of credit has to go to Mitch [Likins' '25] play in net, as well. He really put us in a great position to win." Likins had 15 saves on Saturday, which was his second highest total of the season. Amherst has now held strong NESCAC opponents to 10 goals or fewer in their last two contests.
Jack McHugh '23 emphasized the great play of the defense. "We have, I think, the best duo of short-stick d[efensive] mid[fielder]s in [Rayment] and Ben [Bruno '25, which] makes everything else a lot easier. It also always helps when our goalie has an insane game," he said.
Amherst moves to 8-5 on the year and 6-3 in conference while Middlebury falls to 7-6 overall and 5-4 in conference play. The Mammoths will be back at home on Wednesday, April 27, for a 6  p.m. tilt against the Trinity Bantams in their last regular season game.