Sports
Depth and Senior Leadership Key to Women's Cross Country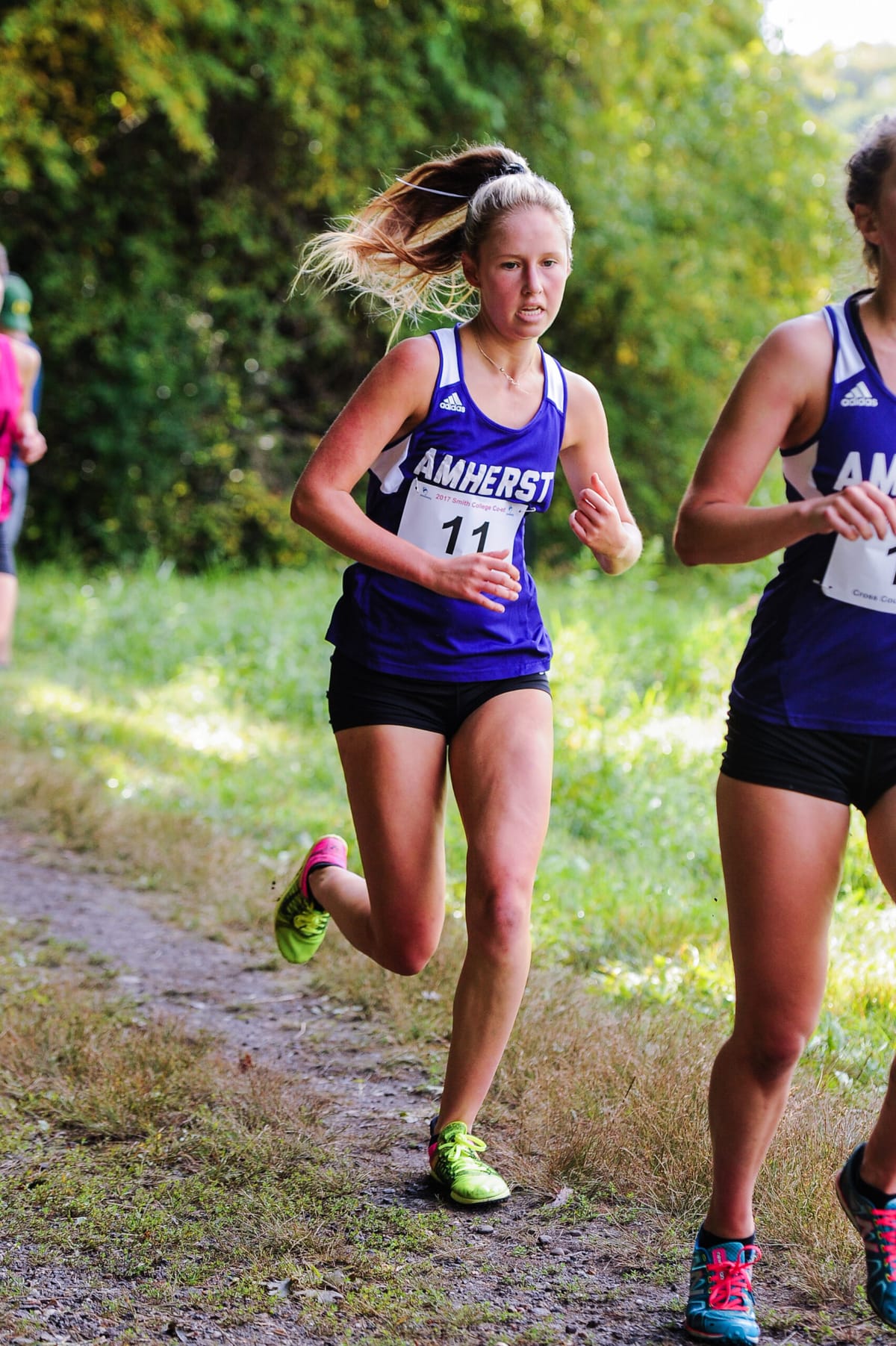 After a solid finish to the 2017 season that saw the Mammoths place fifth at the NESCAC Championships and sixth at the NCAA Division III New England regional meet, the Amherst women's cross country team looks poised for improvement and another strong campaign.
Having graduated last year's top runner, NESCAC champion and All-American Nicky Roberts, the Mammoths have a big hole at the front of the pack. Fortunately, Amherst will return a remarkable six of last year's top seven harriers, so there are several candidate's to fill Roberts' massive shoes.
Top returner Kristin Ratliff '20 had an excellent spring track season, highlighted by a team-best 3,000-meter steeplechase time of 11:08 and a second-place finish in the steeplechase at the NESCAC Championships.
A trio of rising sophomores from last year's top seven paced the Mammoths last spring in their respective track events, including Sarah Gayer in the 1,500 meters (4:32), Haley Greene in the 5,000-meter run (18:14) and Olivia Polischeck in the 10,000 (38:22).
Apart from the impressive Class of 2021, senior captain Lela Walter set a personal best in the 1,500-meter run (4:52).
Finally, Walter's fellow captain Veronica Rocco '19 looks to bounce back from an injury-plagued track season and continue her strong showing on the trails.
Losing a few runners to study-abroad programs, the Mammoths will be short on numbers, but the addition of first years Julia Doubson, F.M. Gehrke, and Eline Laurent will bolster their depth.
Head coach Cassie Funke-Harris will be joined by assistant coaches Daniel Feldman and Christopher Plankey, both of whom will be first-time women's cross country coaches after coaching Amherst track and field last year. Feldman also served as assistant men's cross country coach last fall. All three coaches will be working with both the men's and women's teams.
"We have really amazing senior leadership from Gaby Doran and our captains Lela Walter and Veronica Rocco," said head coach Cassie Funke-Harris. "They've all been pivotal in creating our team culture."
Amherst competes in the strongest regional division in the nation, so automatic qualifiers out of the region for national tournaments and meets are more difficult to obtain.
After a couple seasons of narrowly missing out on an at-large bid for the NCAA finals, this season the Mammoths will have an additional opportunity to compete against national rivals at the Conn. College Invitational and bolster their resume in hopes of a spot at nationals.
Traditionally two weekends before the NESCAC championship meet, the annual Little III Championships have been moved to the first meet of the season, replacing the local Smith Invitational. This classic meet between the Mammoths and rivals Wesleyan and Williams will take place in Amherst on Saturday, Sept. 8.