Arts & Living
Dorm Room Decor that Will Brighten Gray Wintry Weather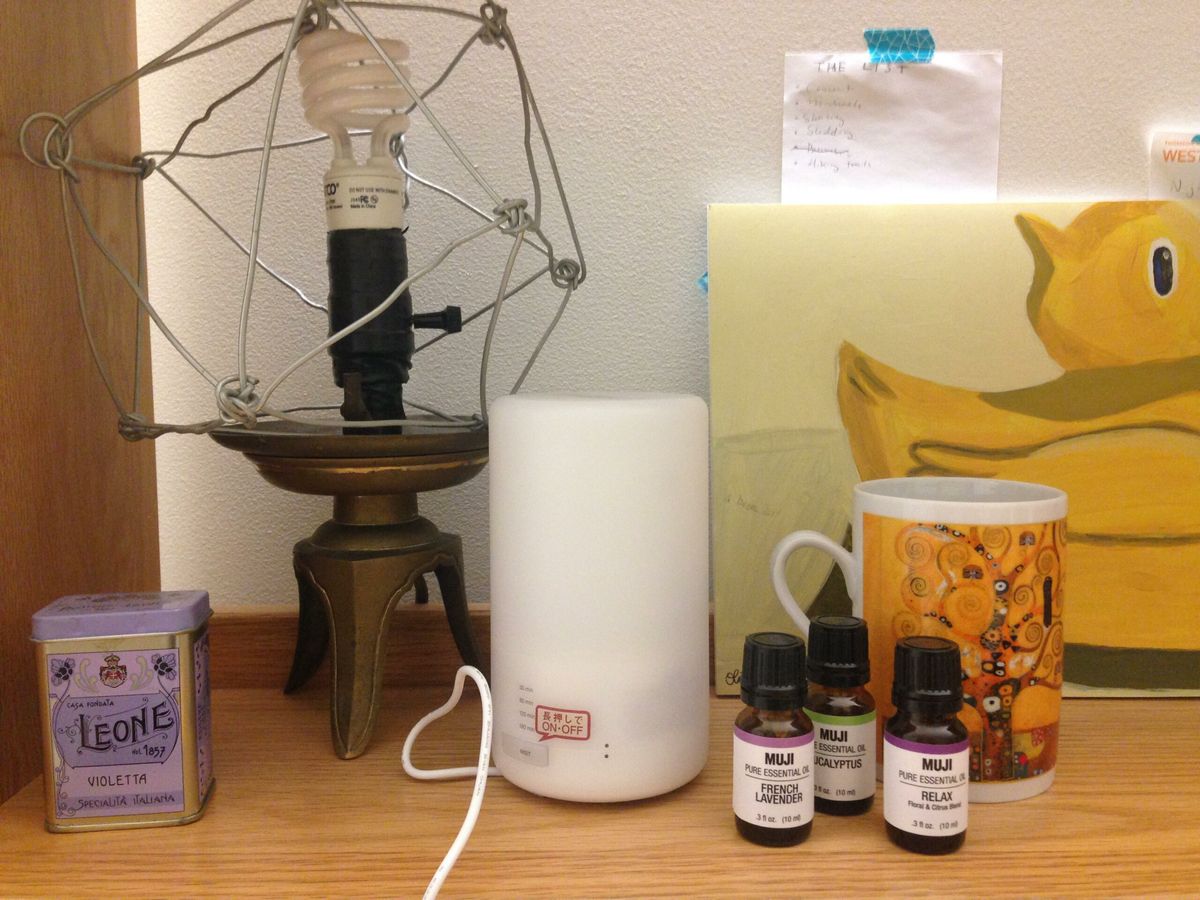 The naïve December belief that we will never tire of the snow has disappeared while we forge ahead into the late stages of the Massachusetts winter. Despite our best efforts to stay inside, burrowing in with windows shut and the heat turned up as high as possible is only conducive to intense stuffiness and cabin fever. While a home that consists of one room will always have its limitations, it's important that we find the spaces we live in to be habitable and comforting. Whether in the smell of lavender ushering in the new day or in the afternoon communion with friends over warm drinks, it's easy to incorporate coziness and comfort into the Amherst home. The following items are great solutions to help battle cabin fever and feel cozier in these closed-window months. All can be found for affordable prices at Target or on Amazon.
An Ode to Aroma Diffusers
Aroma diffusers disperse scent by emitting mist mixed with essential oils, and in this simple function, they can both transform a sparse room into a home and refresh the air. They are easy to use; all you have to do is plug in the cord, pour in water and a few drops of essential oil and let the diffuser do its work, sending out scented water vapor.
Essential oils, more natural alternatives to plug-in air fresheners, come in a wide variety of scents. Citrus and floral scents are perfect for nightly down time — eucalyptus feels bright and fresh, and lavender is a classic, soothing scent. A multitude of vendors sell diffusers, but the Muji aroma diffuser stands out. Though on the pricier side, its minimalist design and soft glow makes it the most effective gateway to intense relaxation and that perfect mid-afternoon nap.
Microwave Neck Wraps
A heated neck pillow will provide more warmth than a scalding shower or any Valentine's Day date. These neck wraps, very similar in design to the neck pillows used on airplanes, only require a quick stay in the microwave. Once heated, you can wrap the pillow around your neck and sink into prime coziness.
RGB Strip Lights
In dorm rooms, it is commonplace to see string or fairy lights used to mellow out harsh dorm lighting and provide a gentle illumination before bedtime, but RGB strip lights have flown under the radar. RGB — standing for red, green and blue — is most commonly known as the system that combines these colors to create the seemingly infinite color range seen on computer displays. These dorm lights similarly use red, green and blue to produce an array of colors for your room. The lights come in a lightweight strip that can be mounted on a wall, and their remote allows you to switch between washes of navy blue, dusky pink and teal on cold winter nights. It's an exciting alternative to traditional string lights, and they let you lay in an atmospheric glow of deep color on otherwise gray days.
Electric Kettle and Hot Tea
Access to hot drinks in one's place of residence is a luxury that borders on necessity in chilly weather. The standard electric kettle, which boils water, is incredibly useful and a worthwhile purchase. Boiled water is the basic ingredient for so many college foods and drinks, such as instant ramen, hot chocolate and tea. Tea, in particular, is a great option for winter. It's the overlooked sibling to coffee, aromatic and mild enough to drink well into the evening without the dangers of a caffeine rush. The most cost effective solution is to find a website that ships loose-leaf teas. Stash Tea and DavidsTea both have great selections of affordable loose-leaf packs. Start with a sampler to find a blend you like, then order it in bulk. You can steep loose leaf herbs in a strainer, and it's always smart to keep honey on hand for natural sweetener.