Sports
Duos to Keep an Eye on This Fall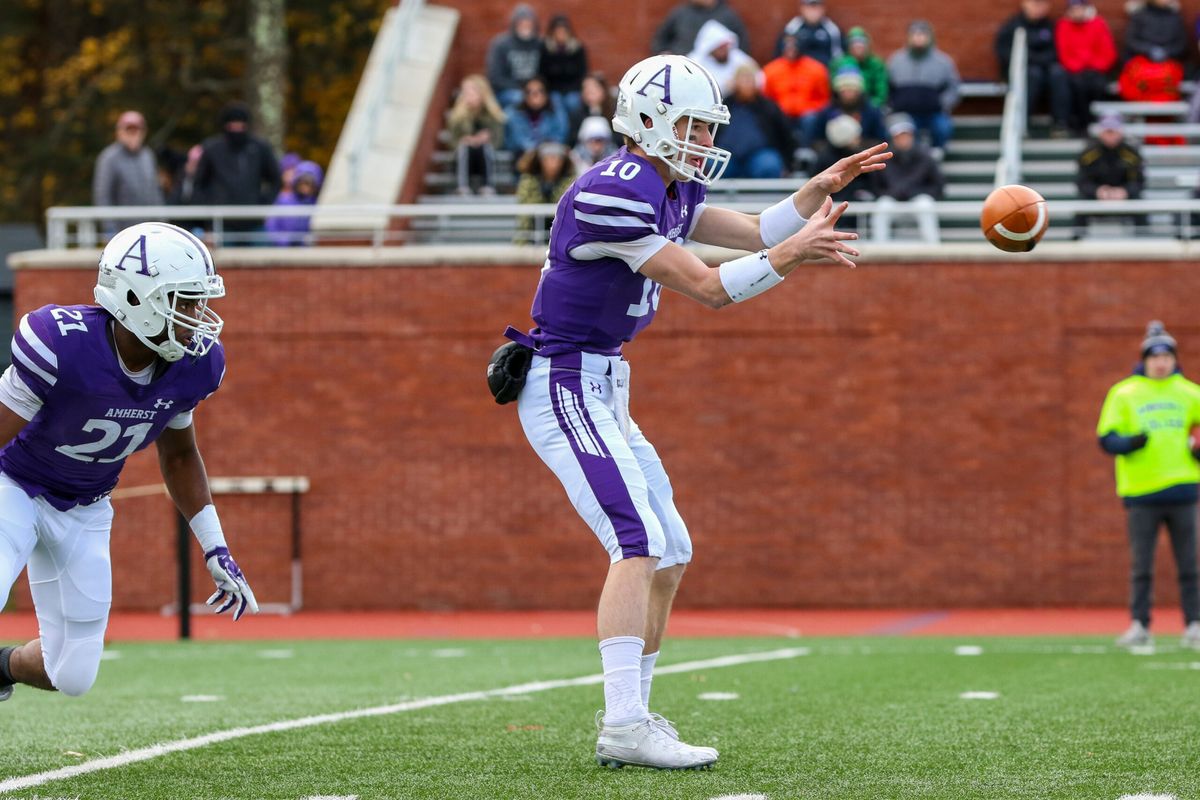 This summer felt entirely devoid of quality buddy-cop or hero-sidekick movies (looking at you "Hobbes and Shaw," even as a "Fast & Furious" superfan).
Jason Statham and The Rock could not cook up enough gritty, showstopping synergy for me, so let's consider the top partners-in-crime for Amherst this fall.
*Tennis' Class of 2022 * At the start of last autumn, if you had asked me which team's recruiting class would have had the most immediate impact, I would have gotten the answer wrong, since the women's tennis team wouldn't have crossed my mind.
That's my fault, as this past fall, Jackie Buzkin '22 and Claire Evans '22 stormed onto the scene.
Buzkin won an Intercollegiate Tennis Association Regional Championship title, kicking off her collegiate career and an impressive spring.
Alongside Evans, she also placed fourth in the doubles bracket, demonstrating that the new generation of Mammoths on the court are a force to be reckoned with.
This fall can only hold more success for the pair as they take down all opposition on grass, clay and concrete alike. (I strongly doubt much collegiate tennis is played on grass or clay, but yours truly has never set foot on any collegiate tennis court other than the illustrious South Tennis Courts.)
Navva & Alexa The women's soccer team is afforded a unique opportunity. Their intense, possession-based system – stacking only three defenders behind five midfielders – allows them to play two attacking players with limited defensive duties.
This season's strike partnership has equal parts grace under pressure, unabashed confidence and creative artistry to hopefully produce awe-inspiring goals.
Alexa Juarez '22 has a nose for the goal and is lethal in the six-yard box. Last season, she haunted the left central defender, creating space for her teammates while positioning herself to go for the jugular.
Navva Sedigh '21 complements Juarez's poacher mentality with creativity and guile. She roams in wide spaces, drops deep to aid in build-up play and played an important role without the ball, pressuring opposition center-halves.
Certainly, one may ask a lot for these two, as they replace one of the most talented players Hitchock Field has seen in All-American Rubii Tamen '19.
In tandem, however, they bring the shrewd confidence in their abilities that are necessary of strikers and will be a joy to watch this coming season.
Ollie & Biafra Biafra Okoronkwo '20 began his career as an understudy to human-battering ram Jack Hickey '19, putting up two stellar performances his sophomore season.
Last fall, when Hickey was sidelined with an injury, Okoronkwo took half of all the Mammoths' carries, and ran just eight fewer yards than three-time all-NESCAC Hickey.
This year, Okoronkwo will likely emerge as the primary usage tailback, utilizing his ability to read the play in front of him to turn openings into big gains.
Ollie Eberth '20, who has led the Mammoths' offense since his sophomore year, will rely on Okoronkwo to shoulder some of the load, but Eberth is a dual-threat player, who is unafraid to put the ball in the air or run it down the field himself. Expect, especially with a maturing supporting cast of linemen, that these two will put on quite a show in their last hurrah.