News
Elevated Demand for Mental Health Services Strains Counseling Center
The Counseling Center has been overbooked as an unprecedented number of students seek help with their mental health struggles. Despite attempts to ease the strain of the surging demand, students report long wait times and continuing dissatisfaction.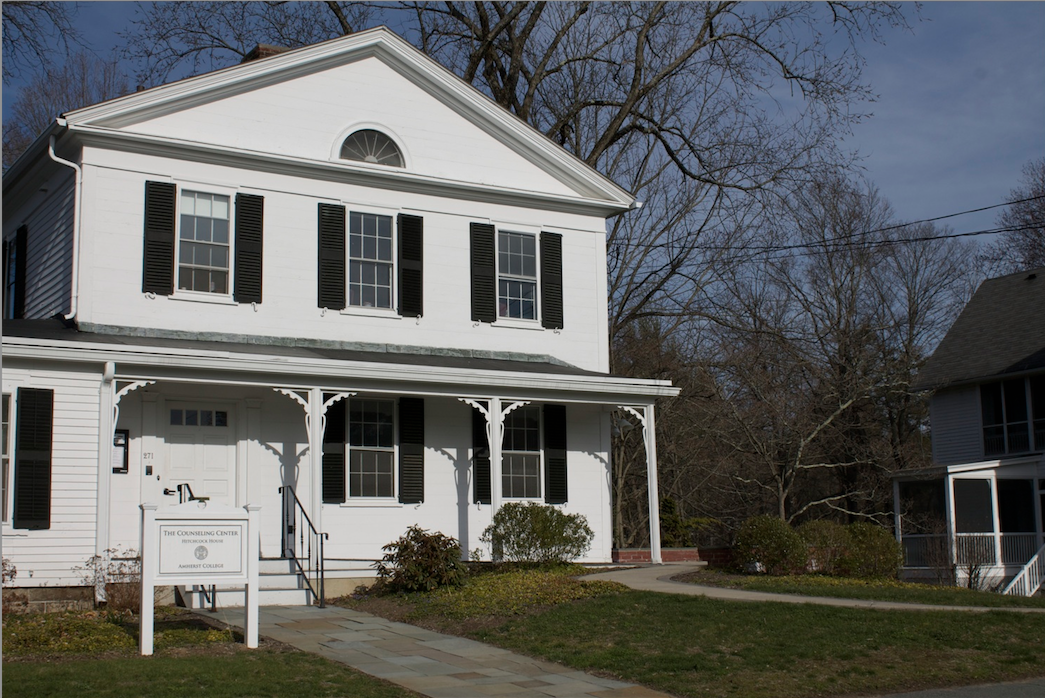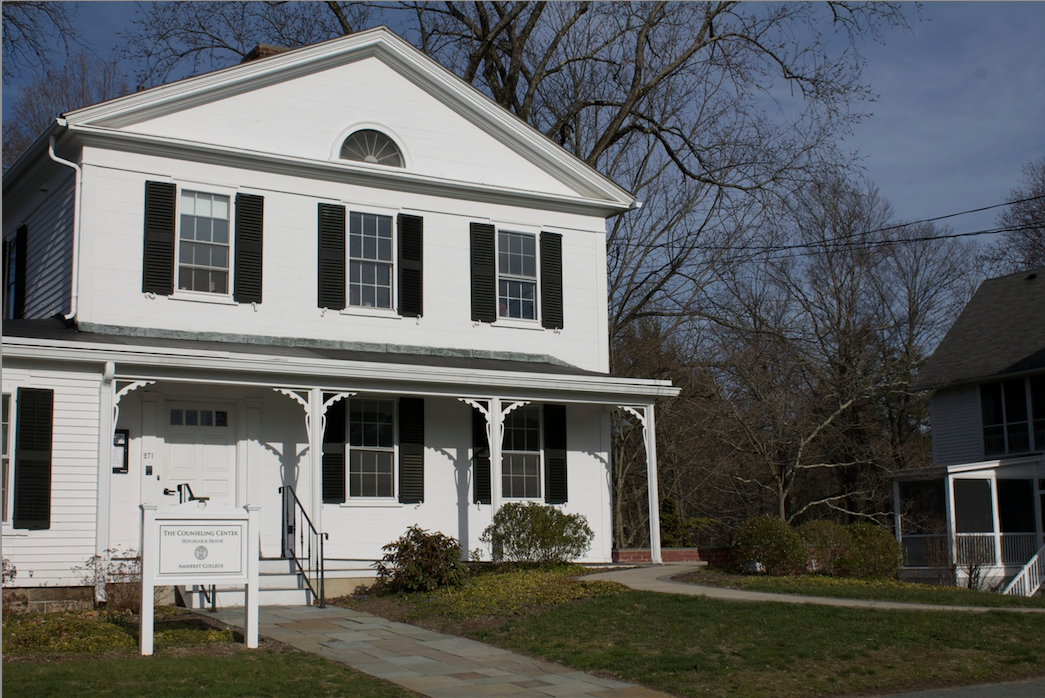 Because of the sensitive nature of the topics discussed by some of the students interviewed in this article, their names have been anonymized to preserve medical confidentiality, to maintain their relationship with their counselor, and to prevent the possibility of future backlash. For these interviewees, all identifying information has been changed.
Six weeks into the semester, the Counseling Center has been heavily overbooked as a record number of students seek help for their mental health concerns. According to director Jackie Alvarez, by the end of the fifth week of classes, the Center had seen 18 percent of the student body, exceeding expectations and nearing the number of students the Center usually sees in an entire semester, which has steadily been rising over the last decade.
The Center, Alvarez said, "anticipated that they would be seeing more students," and have been adjusting their system accordingly. So far this semester, the Center has hired four new providers, with two spots in the process of being filled.
"It is often after a crisis begins to resolve that people begin to experience the full impact of what they have been through," Alvarez said. "We are now in those beginning stages of recovery, and the numbers of students struggling may reflect this."
The Center has also changed its appointment system so that students who have to make last-minute cancellations can see their provider or counselor within a few days, which has increased the number of available first-time appointments by over 50 percent.
Nevertheless, students have reported a variety of concerns regarding the Counseling Center's services, dating back to issues persisting from pre-pandemic semesters.
The result of this increased demand has been long wait times and difficulty accessing crucial services. Alvarez reports that wait times for appointments with on-campus counselors have been up to two weeks at the time of writing — "if you're lucky," adds a sophomore, known hereafter as Student A.
Student B, an upperclassman, describes feeling "brushed off" by the Counseling Center at the beginning of the fall semester of 2021. They were seeking counseling for the first time and had no prior contact with the Center.
"There is one [counselor] who just started accepting appointments, and I was like, 'Okay, so can I get in contact with them?'" says Student B. "The response was, 'Yeah, I'll send you the information.' I still don't have that information four days later, so that's fun."
A sophomore, Student C, also faced discouraging wait times. They had been meeting with a counselor in the spring of 2021, but stopped over the summer due to Massachusetts law disallowing out-of-state care. When they returned this fall, however, they needed to wait over three weeks between counseling appointments, something they perceived as "pretty standard."
They state that none of their "stuff has high pressure behind it," meeting on average every "two to three weeks" with their counselor. However, they also state that for them, this appointment frequency is constructive and so their experience has been "pretty positive" overall.
Steph Masotti '22 also reports a positive experience with the Counseling Center. "I have had a great counseling experience," she says, "because I think I got the best counselor at the school. To be honest, I wouldn't have survived Amherst without her!"
Still, she notes that she's one of the lucky ones: "I've heard from other friends, though, that they have not had great matches with any of the other counselors."
Student B described challenges receiving responses and booking appointments with the Center, even as a current patient.
"I'm not sure if this is still the case, but you … couldn't have a weekly appointment, which I feel like some students kind of need. Yeah, so that was frustrating but other than that, I really liked her [their counselor, who is still a Center employee]."
Even once a student has an appointment, there are reported challenges – one upperclassman, who will be referred to as Student D, describes a habitually late and even absent psychiatrist during their experiences in the spring of 2021.  
"He would miss appointments and he would be late to appointments … we had a virtual appointment, and he was like, I'll send you the link 10 minutes into the session, and no word from him. I get an email saying 'I'll send you the link' — no link anywhere."
"I end up calling the Counseling Center and they finally get the link and it's at this point 45 minutes late … I hop on and he basically just blamed me and was like, 'It's your fault, like I'm glad you finally showed up.'"
"After that, I was like, "Okay, that's the last time I'm seeing him." And I haven't seen him since."
However, Student D does state that they "like the counselors there – but the psychiatry and medication side I just despise."
Students report being regularly prescribed side-effect heavy medication such as antidepressants and sleeping pills, and being discouraged from changing their regimen.
Emma Rial '22 received a prescription within minutes of meeting her psychiatrist during the 2019-20 academic year. "I had an appointment with a psychiatrist at the Counseling Center who prescribed me 25 mg of desvenlafaxine, an SSRI commonly known as Pristiq, within the first 10 minutes of the appointment."
Student D recounted, "They prescribed me something which made me gain 30 pounds freshman year … I consistently said to [the psychiatrist] 'This is an issue,' and I consistently kept getting off of it and back on it because I was so stressed about the weight gain."
"He basically told me, 'Get over it, this is the right medication for you if you just got over the fact that it makes you gain weight.' And I was like, 'But that's really flawed reasoning!'"
Similarly, Rial was never informed of the full list of side effects of Pristiq by her psychiatrist. "He filled out the prescription slip and sent me on my way, without an extensive conversation about side effects."
"He did, however, warn that there was a chance of developing suicidal thoughts and that, 'If you feel like jumping off Johnson Chapel, you should let me know," in a joking manner. I left that appointment confused, upset and scared."
"A doctor, an authority figure, who I did not know, was telling me I needed this medication that could have extremely dangerous side effects, while I was already struggling with anxiety and depression, and was brushing it off as a joke," Rial continued.
Multiple students also report being easily prescribed anti-anxiety and sleeping pills. Ativan (generic lorazepam) and Xanax (generic alprazolam) were reported to be commonly prescribed, despite high addiction and harm potentials.
"In my first meeting with the psychiatrist," says Student A, "he prescribed me Ativan for insomnia. Despite the fact that I didn't want it, I have a bad history with benzos [benzodiazepines] and an addictive personality."
Rial had a similar experience with benzodiazepines. Like Student A, she was on a prescribed SSRI (antidepressant) at the time.
"My next appointment, the same psychiatrist put me on propranolol … and alprazolam … I was given little information about the side effects but was told to take them as needed, whatever that meant to me," said Rial.
"Looking back now," she continued, "I should've questioned him for his reasoning … but I refuse to blame myself because of the authority he had as a doctor and my understanding that he must know what is best for me."
"If a student is unhappy with the services they received," Alvarez says, when asked about poor prescription choices and indifferent advice, "I'd urge them to talk to me to discuss their experience. I would listen to their concerns, and work with them to find a solution."
"The next appropriate place to go to raise concerns would be my supervisor, Dean [of Students Liz] Agosto."
Alvarez strongly requests that students contact her with any concerns or problems concerning the Center. "If there is an ongoing concern for them," she says, "then we really should be working to get them in the care of somebody who they would feel confident working with … I would really encourage them to come and speak with me."
Alvarez also explains that there is a caseworker in the Center who specializes in finding students therapists, psychiatrists and prescribers off-campus for students who don't want to use the Center's services.
Sam Spratford '24 (who is also a podcast producer at The Student) reports having a disappointing experience with the caseworker in the spring of 2021.
"I first had to go through an intake process, during which I gave the Counseling Center detailed information about my diagnoses." Spratford was then directed to a database for off-campus mental health service, which she was largely expected to coordinate individually.
"I wish we could've had a discussion explicitly about my needs and about the variety of options for addressing those," said Spratford. "This one-time interaction felt completely unwelcoming and disconnected from my needs, which is the last thing you're looking for from a mental healthcare professional."
Some students, such as Students A and D, are turning to off-campus resources on their own to get the help they do not feel the Center provides — despite higher costs, wait times and inconveniences.
New resources for students outside of one-on-one counseling are being promoted by the Center. MySSP is a counseling telehealth app that all Amherst students (regardless of location) are able to access. Further, new weekly classes and groups have been organized and faculty and staff are being trained in how to support students, according to Alvarez. Internal organization is also being revisited to accommodate the larger number of students seeking care.
Student B, who sought a telehealth counseling appointment during the pandemic, was referred to MySSP by the Counseling Center, which is unable to use telehealth due to Massachusetts law.
After initial doubts and worries, the student was "pleasantly surprised at the counselor I was matched with – he is so wonderful, really caring. He set up appointments super quick, like within the week, I already had my first appointment with him, so that just made me feel so good."
When they returned to campus in the fall of 2021, Student B tried to set up in-person appointments. They faced slow replies and miscommunications in the process, and were referred back to the telehealth system they had already been using and on-campus workshops.
"They essentially didn't offer an avenue for me to get any sort of assessment or diagnosis, which was the whole point of me reaching out in the first place — to get that sort of service."
Student A is using a different telehealth service, not recommended by the college, and said that the experience was "so much better" than the Counseling Center.
Rial agrees with Student A's sentiment: "I also think finding another therapist and psychiatrist showed me how shitty that experience [the Counseling Center] really was."
"My experience at the Counseling Center overall can be described as mechanical," Rial continues, "I felt like they were going through the motions of our appointments in order to get me in and out of the office as efficiently as possible."
Many students felt "lucky" for not having worse experiences – including Spratford. "If I hadn't already been knowledgeable about and involved with mental health treatment," she says, "this interaction might've deterred me from seeking it out."
"The fact that this is the case for some of my peers is completely unacceptable from a college largely centered around community."
Student A sums up many of their classmates' thoughts about the Counseling Center when asked about their trust in the Center's psychiatrists.
"Especially since I'm hoping to start new medications, I want to work with a doctor I trust… no, I don't trust the psychiatrists at all at the Center."
"Telehealth is a pain, don't get me wrong, but they're held accountable by their clients. Who holds the Counseling Center accountable?"