Sports
F1 Season Set to Kick Off, Rankings Clearer
With a new F1 season fast approaching, Amherst's resident motor racing pundit James Minor '23 delivers his analysis of last week's pre-season testing, along with preliminary rankings this season's teams.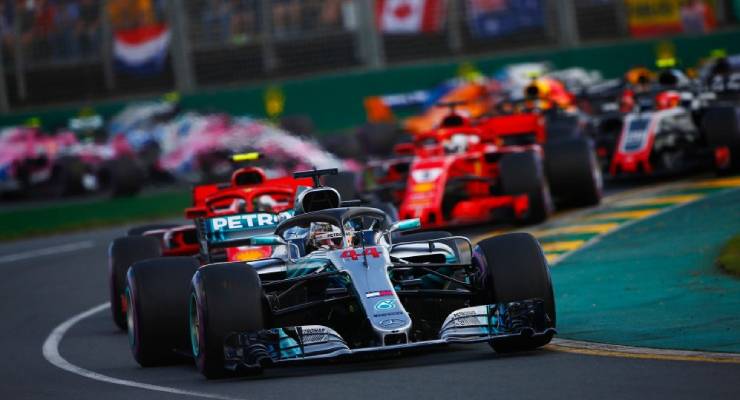 With the pre-season testing for the 2023 Formula 1 season now complete, fans and pundits alike now have a clearer understanding of the running order for the beginning of the year. The 10 teams drove a collective 21,637 km (13,445 mi) over three days in preparation for this year's 23-race season, which begins this weekend with the Bahrain Grand Prix. Testing does not give us an accurate picture of the running order via lap times — fuel loads, tire types, and testing programs varied between teams  — but there are still some indicators of who is in a good spot and who may be struggling at the start of the year.
The Formula 1 field often finds itself split into three groups: the front, the midfield, and the backmarkers. Williams (driven by Alex Albon and Logan Sargent) has traversed all three in recent years. In 2015, they were comfortably towards the front. Three years later, they were at the back and have been there ever since. However, the 2020 purchase of the team by Dolitron Capital (an American private investment firm), recent developments to their car, and an upward trend in results have the team optimistic. To further boost their spirits, pundits called this the best test session for Williams in recent years. The team has come a long way from four years ago, when they could not get their car ready in time for testing.
McLaren (Lando Norris and Oscar Piastri) seem to be experiencing the opposite trend. Until last season, McLaren had been finishing at the top of the midfield, with their eyes set on the front. Last year, however, they relinquished that spot to Alpine (Esteban Ocon and Pierre Gasly). After testing, it doesn't seem that they'll reclaim their position. McLaren lost a lot of testing time last year because their brakes were too hot, and they could not find a way to cool them down. This year — with much less testing time — McLaren lost time again as the structures around the front brakes were not as strong as needed. Mechanics were seen using duct tape to ensure the parts held their intended shape.
Though it's difficult to compare teams based on testing performance, they present the opportunity to "eye test" the cars. That being said, McLaren's car did not look much better on track: McLaren's drivers were often seen whipping the wheel around to keep the car under control, and Piastri even spun on the final day. McLaren admitted that they missed their development targets, but they attributed it to the fact that they have another concept in the works, which was not ready in time for testing.
The rest of the field had a rather uneventful test. Only three teams experienced reliability issues: Aston Martin (Fernando Alonso and Lance Stroll), Mercedes (Sir Lewis Hamilton and George Russel), and Alfa Romeo (Valterri Bottas and Zhou Guanyu), but the teams do not seem too concerned. That being said, the midfield will be interesting to watch this season. Haas (Kevin Magnussen and Nico Hulkenburg) in particular had a decent test. And while the American outfit had a lineup of two rookies two years ago, it now boasts two proven veterans behind the wheel of its car. A new title sponsor and renewed confidence seem to be propelling them forward. Alpha Tauri (Yuki Tsunoda and Nyck De Vries) have lost a proven driver in Pierre Gasly, but the lineup they have this year has plenty of potential and should set the team up for years to come. The team who signed Gasly, Alpine, seemed to be on the back foot after day one of testing, but addressed the issues and finished in a much better spot. Alfa Romeo — despite their stoppage — are still riding the upward trend from last year, which bodes well for the impending Audi takeover in 2026.
Aston Martin was the surprise  of the test, advancing to the front of the midfield after a poor performance last year. In addition, driver Stroll was injured in a biking accident shortly before testing and did not participate. He is also currently unlikely to race this weekend. A lot of the performance running was done by two-time champion Fernando Alonso while F2 driver Filipe Drugovich filled in the other sessions (and may make his debut come Sunday). Some claim that they may even be a top team now, but I personally don't buy it.
The definitive top three for the better part of the past decade have been Mercedes, Ferrari (Charles Leclerc and Carlos Sainze), and Red Bull (Max Verstappen and Sergio Perez). Other than Mercedes' stoppage, the top teams had a pretty standard test. Both Ferrari and Red Bull are in a strong starting spot and look to be in a development race all year. Mercedes is slightly further back, but seem to have a higher ceiling and an aggressive development plan, harboring the potential to come on strong mid-season.
Again, the testing timesheets are not representative of the actual order of the field. However, the timesheets in conjunction with the eye test and quotes from the teams do give us enough material for a general ranking. Based on these factors, I have come up with my own post-testing rankings, but this may change as teams bring upgrades this weekend.
1. Red Bull
2. Ferrari
3. Mercedes
4. Aston Martin
5. Alpine
6. Haas
7. Alfa Romeo
8. Alpha Tauri
9. McLaren
10. Williams
Qualifying will determine the starting order of the race and show the true pace of each team. It will air on Saturday at 10 a.m. EST on ESPN2 and the race will be the same time Sunday on ESPN.