Arts & Living
Familiar Story, Unfamiliar Faces: "Crazy Rich Asians" Triumphs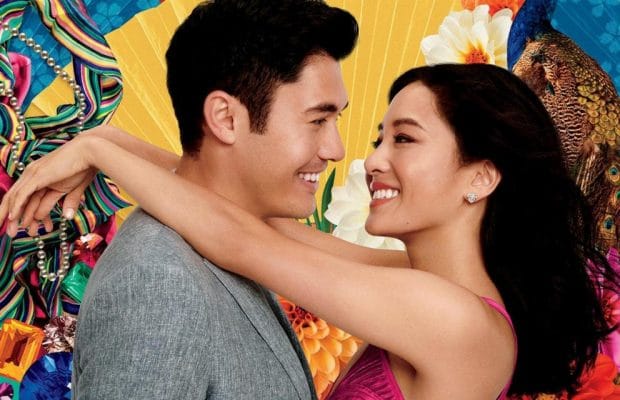 Based on Kevin Kwan's 2013 bestseller of the same name, "Crazy Rich Asians" tells the story of Rachel Chu (Constance Wu), an economics professor at New York University who was born and raised in Queens, and her boyfriend Nick Young (Henry Golding). When Nick asks Rachel to accompany him to Nick's best friend's wedding in his home country of Singapore, she accepts, excited to visit Asia for the first time and meet Nick's family — not knowing what's in store for her.
Once they arrive, Rachel soon discovers (somewhat naively) that Nick is actually the heir to the fortune of one of wealthiest families in Singapore — the favorite son in a family of real estate moguls who are described as "richer than God." Suddenly thrust into the spotlight, Rachel must prove herself able to contend with jealous socialites and Nick's disapproving mother Eleanor (the incredibly charismatic Michelle Yeoh).
"Crazy Rich Asians" is a feel-good film with no shortage of strong performances by its all-Asian cast. Yeoh, the martial arts legend previously known for her roles in "Crouching Tiger, Hidden Dragon" and "Memoirs of a Geisha," is a standout as the cold and critical Eleanor Young, and the dashing Golding portrays the "Asian Bachelor" Nick Young with effortless charm. "Ocean's 8" breakout star Awkwafina steals the show every time she comes onscreen as Rachel's old college roommate Goh Peik Lin (my favorite line is "she just thinks you're like some unrefined banana. Yellow on the outside, and white on the inside"), while Ken Jeong is hilarious as usual as Goh Peik Lin's outrageously inappropriate father, Goh Wye Mun.
The financial success of "Crazy Rich Asians" has been thoroughly remarkable, taking in $25.2 million during just its opening weekend — the best opening for a PG-13 romantic comedy in six years. Moreover, the film boasts a 93 percent rating on Rotten Tomatoes, drawing praise from critics and audiences alike. However, the film's production was not all smooth-sailing; the studio initially drew criticism for its casting of British-Malaysian actor Golding (his character in the book, Nick, is Chinese-Singaporean), leading some detractors to claim the producers had a preference for biracial actors. And after the film's release in Singapore, where most of the movie was filmed, many complained about its exclusion of Southeast Asians.
There have also been concerns over how "Crazy Rich Asians" portrays a one-dimensional, picture-perfect Asian American experience with its immigrant success stories. Wu, addressed the comments on Twitter by acknowledging that the movie "won't represent every Asian-American." These criticisms further emphasize the need for more depiction of Asian Americans in the entertainment industry, as one movie cannot be a fix-all for underrepresentation. It's hard not to have fun when you're watching "Crazy Rich Asians." But while the storyline might be considered light, filled to the brim with displays of unimaginable wealth, underneath the razzle-dazzle is a discussion on the complexity of being Asian American: the disconnect you feel when you travel back to your "home" country and the constant struggle between your Asian face and American mind. Although "Crazy Rich Asians" doesn't explore these complexities in much depth, it has at least started the conversation.
A "Meet the Parents" plot complete with fairytale-esque makeovers and "Pride and Prejudice"-like upper-class wealth, "Crazy Rich Asians" may feel familiar, but it's the first modern American film with an all-Asian cast in 25 years — the last being "The Joy Luck Club" in 1993 — making it anything but typical. Seeing Asian-American characters onscreen in refreshingly-normal roles has sparked an enormous response, with many people sharing (online) their personal stories of being Asian American and the hashtag #representationmatters reaching a trending status on Twitter.
As Asian Americans, we are often the invisible minority, either exotified or forgotten— a racial wedge frequently used to deepen the divide between whites and other people of color. That is why seeing characters that look like us on the big screen means so much. That is why #representationmatters. The sequel to "Crazy Rich Asians," "China Rich Girlfriend," is already in the works. And with several new releases that star Asian-American leads including "To All the Boys I've Loved Before" and "Searching" (both movies in which race is not central to the storyline, but Asian Americanness is normalized), it is easy to be optimistic about the future. Hopefully, this is just the beginning.