Sports
Field Hockey Defeats Conn in Conference Matchup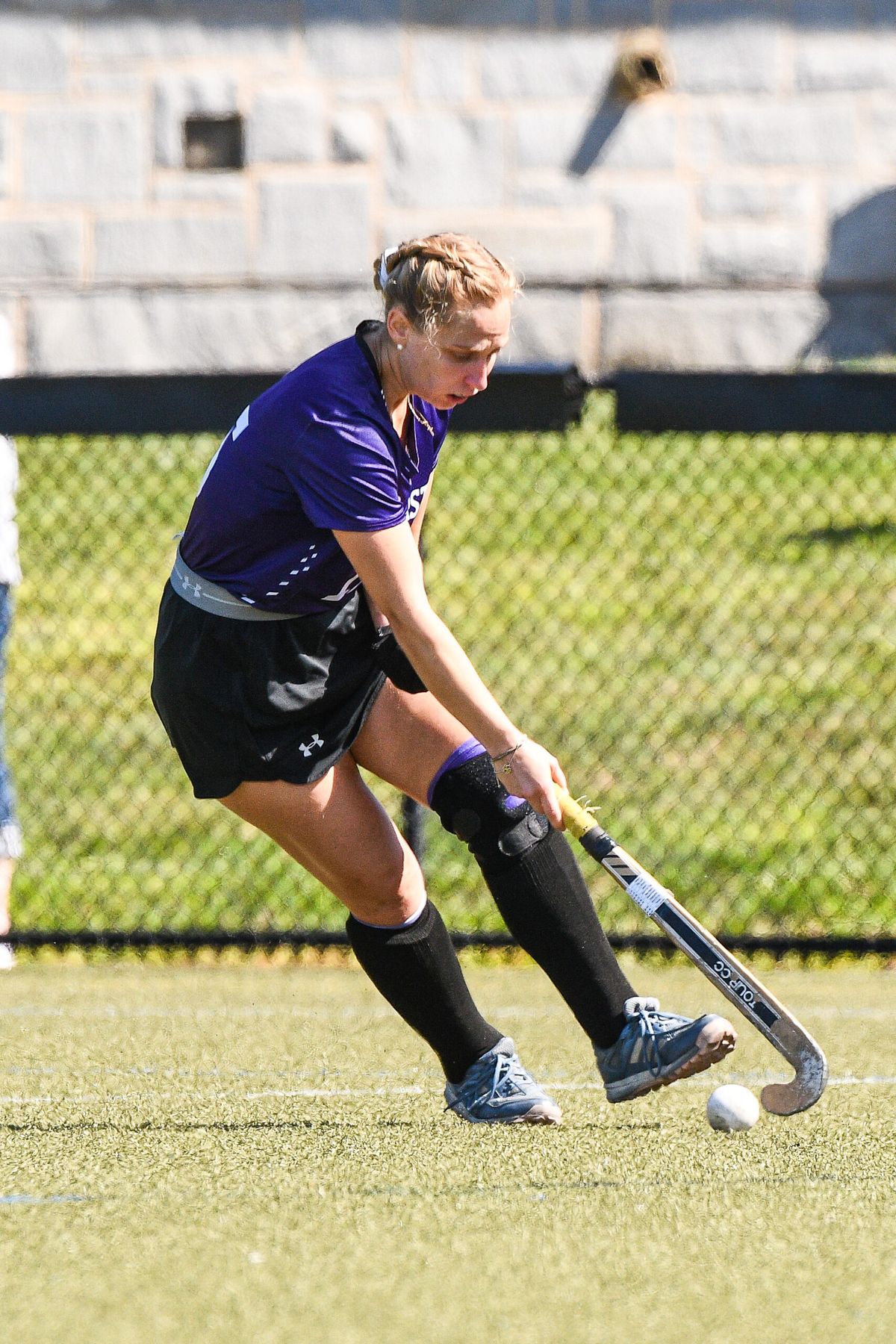 The field hockey team hosted Connecticut College for an early season NESCAC matchup on Saturday, Sept. 21. Both teams entered the day with an 0-2 record in conference play, but the Mammoths had an overall record of 3-2, whereas the Camels lagged behind with a record of 1-3.
A key reason for Amherst's success in non-conference games this season has been its ability to get off to a fast start. In total, the Mammoths outscored their opponents 12-1 in the first half of their three out-of-league games this season — so this was something they were looking to replicate in this contest. They executed the plan well, as Amherst dominated possession in the first half. They outshot Conn 24-7 and had eight more corners than their opponents.
But despite controlling the game and having numerous scoring opportunities, the Mammoths just couldn't break through in the first 27 minutes of play. Finally, with just under three minutes left in the first half, Natalie Hobbs '22 found the back-left corner of the goal on a rebound to give Amherst a 1-0 lead. This was Hobbs' fourth goal of the season; it tied her with Beth Williamson '22 for the team lead in goals.
The Mammoths came out of halftime with a 1-0 lead and continued to dominate possession in the third quarter. The Camels were unable to record a shot in the third quarter, with the score remaining 1-0 after 45 minutes of action. Amherst could not extend its lead any further, making for an exciting fourth quarter.
Conn had numerous chances to tie the game, but none were better than the one that came with just under 4:30 left on the clock when the Camels were awarded a penalty stroke after an Amherst defender used her body to prevent a goal from being scored. However, the stroke went wide of the goal, giving Amherst a 1-0 victory and its first NESCAC win of the year.
Sage Geyer '22, Anna Agathis '21 and Laura Schwartzman '20 had strong performances in the midfield and played an important role in Amherst's dominance in the possession battle.
Agathis and Schwartzman demonstrated strong leadership as they kept their teammates calm and composed down the stretch in a tight game. Williamson, Grace Johnson '21 and Sophia Kaplan '22 helped Emilie Flamme '20 earn her third shutout of the season by maintaining a strong defense.
It was a good week for the Mammoths with another victory against Endicott College on Wednesday. Amherst won this non-conference matchup with a score of 3-0. Hobbs, Williamson and Schwartzman all recorded goals for the Mammoths.
Amherst will be back in action on Wednesday at MIT before taking on Williams and Middlebury this weekend.