Arts & Living
Find Your Fright: What to Watch this Halloween Season
Staff Writer Kaelyn Milby '22 shares some fan-favorite films to take your spooky season to new heights. With no shortage of eerie suspense, slasher thrills, and sinister plotlines, this list of horror movies is sure to haunt you all October long.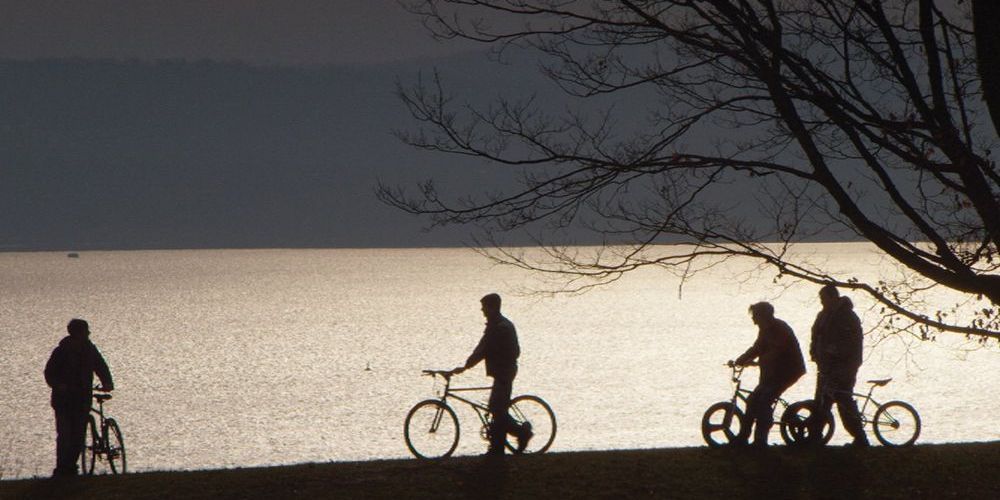 Fall has finally arrived. The leaves are turning, mid-terms have come and gone, the days are getting shorter, and the frigid New England winter is just around the corner. And with Halloween less than two weeks away, now is the perfect time to distract yourself with movies that are hopefully slightly more terrifying than your midterm grades. The following list offers some of the most disturbing, shocking, violent and chilling films for you towatch in between pumpkin-picking and Common concerts this October.
"Green Room" (2015)
In Jeremy Saulnier's movie "Green Room," members of a punk band from Arlington, Virginia find themselves trapped in the green room of a white supremacist club after accidentally stumbling upon a crime scene. The hostage situation quickly escalates into a violent, cat-and-mouse game that leaves only a few survivors. "Green Room" is a gritty thriller with many of the terrifying elements of slasher movies. The film creates a claustrophobic panic by only giving viewers brief glimpses into the world of the captors and relying on the perspective of those trapped inside the hellish nightclub. "Green Room" also features stellar performances from the late Anton Yelchin (who plays the injured, terrified Pat) and the magnetic Patrick Stewart as the skinhead nightclub owner, Darcy. The film features plenty of carnage and manages to uphold the suspense for over an hour and a half. "Green Room" is available on Kanopy, which Amherst students can access with their student account.
"Titane" (2021)
"Titane" is not your typical mechanophilic, gender-bending, body horror movie. The Student's Miles Garcia '25 wrote an excellent review of the Palme d'Or winning film, correctly asserting that the less known about the plot, the more powerful the viewing experience. Without giving away the plot, it is safe to say that "Titane" is not for the faint of heart: the film features gruesome, slasher-like killings, disturbing (and sometimes heartwarming?) family dynamics, and a killer (get it?) soundtrack, all while somehow managing to sprinkle some genuinely funny moments into the insanity. Be warned that nearly every scene in this film is shocking, at times to the point of being unbearable. "Titane" is currently playing at Amherst Cinema and provides by far the most uncomfortable hour and 48 minutes you will experience  in a theatre this October.
"They Look Like People" (2015)
An incredibly underrated, low-budget slow-burn horror, "They Look Like People" follows Wyatt (MacLeod Andrews) who runs into his old friend, Christian (Evan Dunouchel), who insists Wyatt stay with him. Not long after moving in with Christian, Wyatt begins receiving mysterious phone calls in the middle of the night from someone trying to warn him that evil creatures have inhabited the bodies of everyone around him and that he must be ready to fight these creatures when the time comes. Wyatt's paranoia builds as he continues receiving calls from both this mystery admonisher and from one of the monsters. His increasingly worrying behavior isolates him from everyone around him as he attempts to prepare for the apocalypse while trying to figure out if what is happening is even real. "They Look Like People" sympathizes with, rather than demonizes, its subject in a way that is rare in horror. That said, the movie can be slow-burning to a fault, with ASMR-triggering dialogue in between its truly tense moments. But overall, the tension which builds throughout the film more than makes up for its lack of noise. "They Look Like People" is available on Amazon Prime.
"Super Dark Times" (2017)
"Super Dark Times" centers on best friends Zach (Owen Campbell) and Josh (Charlie Tahan) whose lives begin to change rapidly after covering up a grisly accident. In one quick stroke, their innocence is mutilated and they are forced to navigate adolescence as if nothing has changed. Over them looms the threat that a repressed latent violence which has slowly been bubbling up to the surface might destroy everything around them. The weight of what they have done eats them alive and a disquieting sense of gloom seeps into everything around them as they descend into paranoia and delusion. The incredible acting by the young cast is matched by the dark mood created by their surroundings. The poor rural New England town during a chilly fall in the 1990s is the perfect setting for building the ominous atmosphere which ends up being even more unnerving than the actual plot. Everything is cold, despondent and far too quiet, as if at any moment we might hear a twig snap and be sent into a panic. "Super Dark Times" is available on Netflix.
"The Wailing" (2016)
A small town in South Korea already beset by a series of killings and a mysterious disease that causes its victims to become deranged and kill their families is further disrupted by the arrival of a strange man who  settles on the outskirts of town. Bumbling policeman Jong-Goo (Kwak Do-won) is struggling to find answers when his daughter becomes ill with the disease, causing him and others in the town to frantically search for  the perpetrator of these supernatural tragedies. They enlist the help of an arrogant shaman, try to get answers from a peculiar woman with no name, and terrorize the strange new man in the hopes of finding a tangible answer before it's too late. The result is a film so terrifyingly enthralling that its two and a half hour run time flies by, rocketing toward one of the most compelling twists I've ever seen in a modern horror film. "The Wailing" is available on Tubi.