Arts & Living
"Fleabag" Season Two Masters the Art of "the Perfect Ending"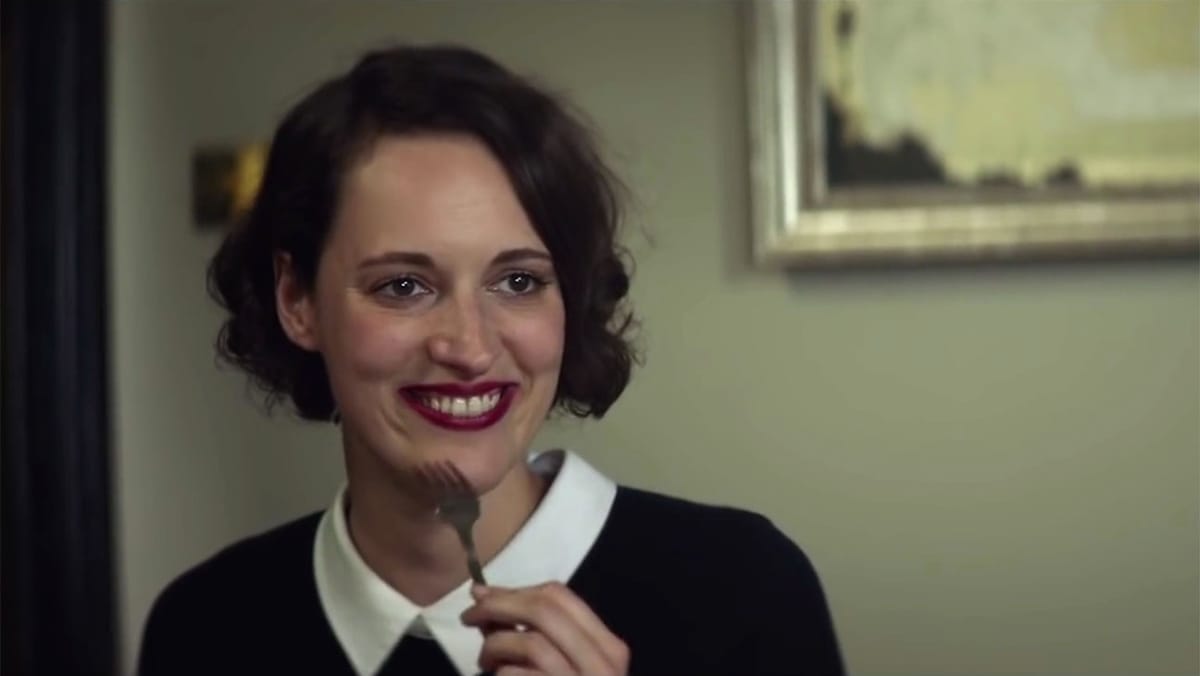 If you still have not watched "Fleabag," do yourself a favor and watch it now, because the second season is just as witty, charming and hilarious as its first. The second season begins with a hilariously awkward dinner party celebrating the engagement between the title character Fleabag's (Phoebe Waller-Bridge, also the show-creator and writer) father (Bill Paterson) and evil godmother (Olivia Coleman). This event takes place about a year after the devastating season one finale, in which the main character, Fleabag, was essentially abandoned by those closest to her. Since we last saw her, she has made some significant changes in her life: she is working out, eating healthy, successfully running her cafe and even abstaining from sex entirely.
Given that — spoiler alert — in the last season's finale we discovered that Fleabag's behavior was at least partly the reason for her best friend Boo's (Jenny Rainsford) death, perhaps these changes signal that Fleabag is finally beginning to turn her life around. However, it quickly becomes clear that the changes are only superficially positive. She hasn't spoken to her sister Claire (Sian Clifford) in a year because her brother-in-law Martin (Brett Gelman) insists that Fleabag tried to kiss him (it was actually the other way around), her father is still unable to communicate with her and the once rambunctious trouble-making Fleabag has become quiet because "it doesn't matter."
The only thing that seems to save the dinner from being unbearable for Fleabag is The Priest (played by the charismatic Andrew Scott) who is marrying the couple. From the beginning it is clear that The Priest and Fleabag have some sort of connection. He's the only one who seems to care that she's there at all, asking her questions during dinner, defending her in an argument with Martin and staying behind to help her when said argument escalates into a dramatic and hilarious fistfight (an indicator that this season was off to a great start). And after the rest of her family leaves her, The Priest offers to talk to her, should she need it. She brushes him off at first, but is still charmed by him; the next day she is at church.
The two are immediate friends, and their connection is one that runs deeper than the obvious chemistry that they share. One of the most breathtaking moments in the season comes in the third episode. While talking about abstinence, The Priest reveals that he too has, through his own experience, come to the conclusion that nothing good can come from sex. He tells Fleabag that he'd like to be her friend, which prompts her to turn aside to the camera and lament, "We'll last a week." However, unlike every other character in the show, The Priest actually notices Fleabag's trademark breaking of the fourth wall. "What was that? … Where did you just go?" he asks her whenever she looks at the camera and gives her internal monologue. For the first time in the series, Fleabag is not the only one who is aware of our existence.
While questions of God and religion play a major role in this season, it also unearths bigger questions that seem to focus on the role of us as viewers. Why are we here? Why does Fleabag break the fourth wall to talk to us? The fact that The Priest, arguably the only person in the show who has ever come close to understanding Fleabag, also sees us suggests that perhaps from experiences of trauma, each has produced similar coping mechanisms. While he has God, Fleabag has created an audience through which she can distance herself from her own life and with whom she can share her turmoil without ever having to worry about what we think. This makes sense, considering the fact that we came into her life (or, the show began) right after the deaths of her best friend and her mother, when she was most vulnerable. Up until this season, we have been her only outlet.
Her dependence on us is what makes the ending all the more bittersweet. Fleabag and The Priest fall for each other, and for the first time she pushes us away, preferring to keep their intimate moments all to herself. But in the end, he chooses God over her. It would be tempting for her to return to us, but in that heartbreaking moment, she chooses to leave us behind. In the final scene of the season, Fleabag shakes her head, signaling us not to follow, only turning to wave us goodbye before walking into the distance.
And since Waller-Bridge has said that this is the final season, it seems as though it's a goodbye forever. But while this ending is heartbreaking for both her and us, it was really the best way the show could have ended. After turning to the audience as a way to escape her own life and all of the guilt and sorrow she feels, leaving us behind signals a true new beginning for her — as well as an ending for us. She is now ready to face life on her own; she does not need us anymore.