News
For Amherst Restaurants, COVID-19 Has Presented Remarkable Challenges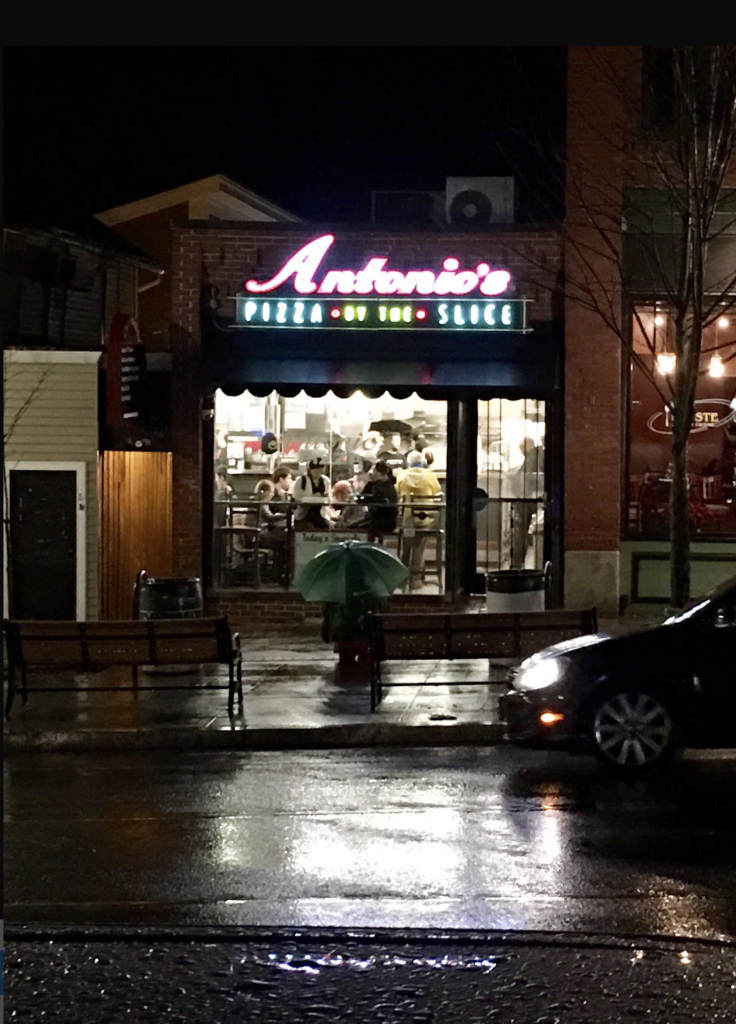 For restaurants in the town of Amherst, spring is typically a lucrative time. In years past, local Amherst restaurants have been flooded with orders for graduation parties and conferences in addition to the daily traffic. Without the return of Amherst College, University of Massachusetts (UMass) and Hampshire students, however, restaurants have faced a major downturn in business forcing them to transition to survival mode.
On March 31, Governor Charlie Baker, announced that all dine-in restaurants and bars would be closed until at least May 4. This order was one of the first that concerned restaurant operations. The announcement occurred more than a week before the governor issued a stay at home advisory.
In the hopes of enduring the harsh economic impacts of COVID-19, restaurant owners have been forced to decrease the working hours of employees, lay off their staff or close their doors temporarily. These changes were made in the hopes of ameliorating the overall drop in daily business and a reduction in the demand for catering. Now more than ever, restaurants are relying on the support of permanent residents nearby, particularly residents from neighboring towns and the remaining UMass students who live off-campus.
David Bourgeois, the manager of Antonio's Pizza, said that losing "20,000 to 30,000 members of the community has its repercussions." However, he stated that Antonio's is doing better than most and has held onto most of its workers despite having to decrease their hours. He added that Antonio's has begun to make deliveries — a deviance from its traditional no-delivery operations — and has had to "change up its payroll and the magnitude of their product orders."
Not all restaurants in Amherst have been quite as fortunate — Johnny's Tavern, on 30 Boltwood Walk, for example, has had to decrease the number of their staff. The manager of Johnny's Tavern, Megan Carroll, noted that the restaurant laid off all employees except those who "work the kitchen and the management staff."
She emphasized that, given the hard times,"the Amherst community has definitely been extra supportive and really just pushing people to really get out there and support the local businesses."
Some restaurants have faced even harsher repercussions. The Lone Wolf, a popular breakfast restaurant in Amherst, has lost over $38,000 in catering profits according to its owner Rob Watson. "Keeping [The Lone Wolf's] customers safe" entails limiting their services to curbside, Watson said to the Daily Hampshire Gazette. He made the decision to limit his staff to only those necessary for curbside service, which he reported to the Gazette as only four employees. The Lone Wolf is also available on Delivery Express and Doordash, two popular companies with phone apps that specialize in prepared food delivery services.
Similarly, Mission Cantina, on West Street, now has "a much smaller staff of people" according to its owner Sam Kochan. Mission Cantina has also shifted to delivery and food pickup, along with selling larger, catering-style spreads, which are more fitting for family dining.
The town's restaurants have taken extra precautions to ensure the safety of their own workers and their customers. Pasta E Basta, located on 26 Main Street, issued a formal statement on its website which encouraged "phone payments." The restaurant also mentioned that it has prioritized sanitation and minimal contact procedures in addition to decreasing the number of staff. They have instituted "30 minute sanitation cycles of all high-contact surfaces including door handles, phones, pens, railings, counters and registers."
Some restaurants in Amherst have temporarily closed their doors. Judie's, for example, announced on March 15 that it will be closed until "further notice." The temporary closure of Judie's meant that all fifty employees were laid off. Of these fifty employees, approximately a third had been working full-time. The co-owner, Katie Day, told the Daily Hampshire Gazette that she planned to reevaluate at the end of March. According to the Judie's website, the restaurant is still closed and is not offering any takeaway or delivery options as of April 23.
For small, family-run businesses, such as Glazed Donuts, Panda East and Amherst Coffee, shifting to a delivery model is an incredible challenge. Glazed Donuts, for example, ultimately had to suspend operations for the time being due to the coronavirus. The Glazed Donuts website states that they hope to be "open again in happier and healthier times." Amherst Coffee, on the other hand, is delivering alcohol and snacks, but requires a $60 minimum order for free delivery and can only deliver on Wednesday and Friday afternoons.
The manager at Panda East, Sho Gi Song, said that business at the restaurant has decreased by half. She added that the restaurant hasn't "laid off workers, but have told them that they can come back when business picks up." Everyone at Panda East is "trying to keep the business afloat for [their family members] more than anyone else," Song said, also noting that the restaurant is prioritizing health and "keeping the community safe over profits."
Transitioning to the given circumstances has been easier for restaurants that serviced take-out orders prior to the pandemic. Andrew Yee, who owns Iya Sushi in Amherst, said to MassLive that he is "definitely paring down" operations but that his business "already did a lot of takeout and pickup" before the crisis.
Though they may be struggling, restaurants in the town of Amherst continue to fight alongside the community. Johnny's Tavern, has been helping to feed first responders and frontline healthcare workers. The restaurant has also paired up with Bistro 63, and the two restaurants are promoting each other on social media with hopes that the added publicity will help mitigate the financial impacts of the pandemic. They are also asking for their customers to donate so that they can contribute meals and other resources to local first responders.
According to Bourgeois, of Antonio's, the Amherst Town Hall has encouraged its staff to buy meals from local Amherst restaurants. Additionally, the Amherst Area Chamber of Commerce (AACoC) and the Amherst Business Improvement District (BID) have compiled a list of open restaurants to help the community navigate its food options. They have also created a document which details the hours of specific restaurants that have either takeout, curbside pickup or a delivery option. They've also compiled a document that details each restaurant's food delivery policies.
Additionally, the Amherst Area Chamber of Commerce and the Amherst Business Improvement District has launched a virtual tipping initiative called the "Amherst Area Tip Jar." The tip jar facilitates the transfer of funds to business owners who then share the money with staff.
In this time of economic devastation, Amherst restaurants have been severely affected. To prevent permanent closure a majority of locations have had to lay-off staff and scale-back operations. It's a challenge faced by restaurants across the globe but felt acutely at home, where these establishments are just as much of the town as the college students and community members who support them.