Sports
Fordham's Bryson Cavanaugh Chooses Self Over Sport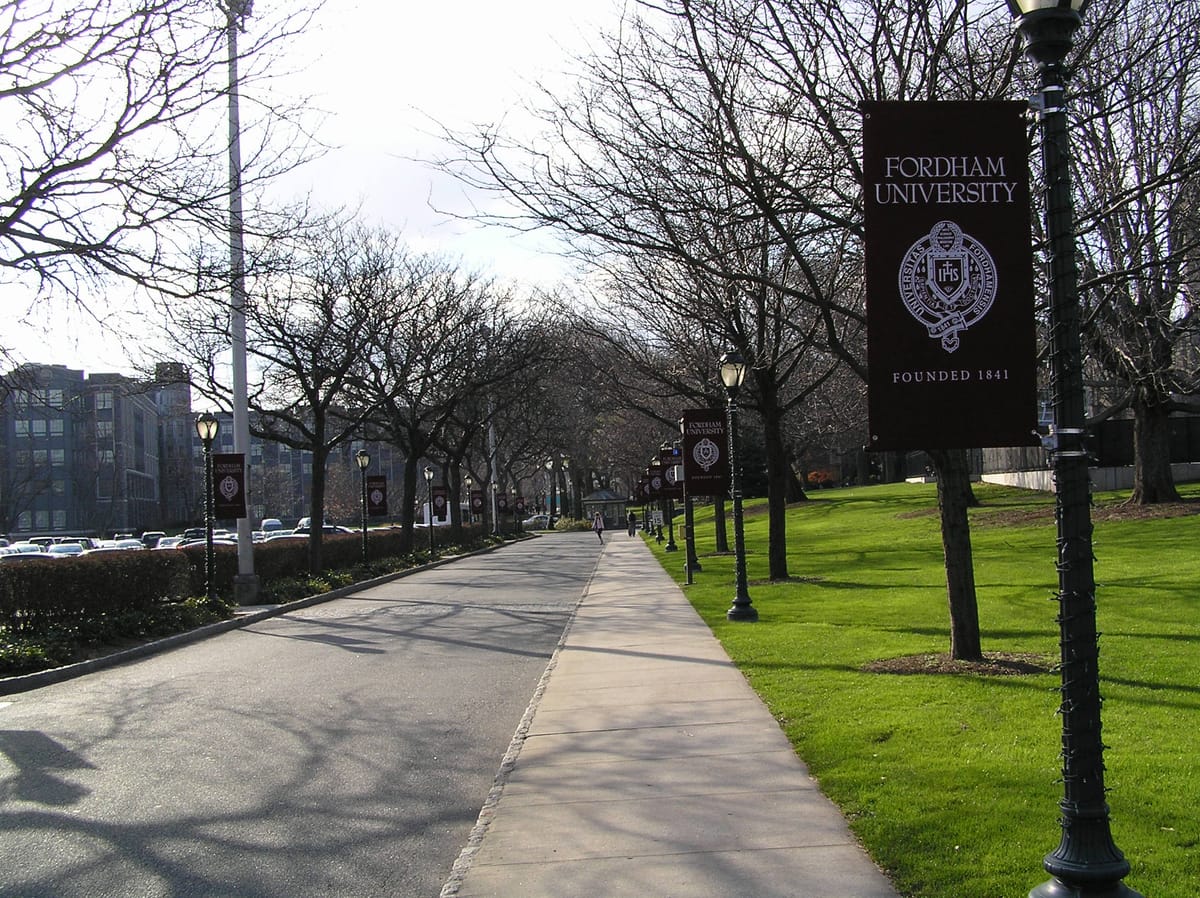 Few basketball players finish their college careers as distinguished as Bryson Cavanaugh, captain of the women's team at Fordham. So stellar was Cavanaugh's performance, the 5-7 guard was on track to be drafted by the WNBA. This past month, however, Cavanaugh came out publicly as a transgender man, departing from both "the Bre Cavanaugh era" — as he wrote in an Instagram post — and basketball itself.
Underlying Cavanaugh's decision is the NCAA's policy on transgender student-athelete participation, which allows transgender male atheletes receiving hormone treatments to compete on a men's team. Such athletes forfeit their eligibility for women's teams unless the status of the team is switched to "mixed," according to the organization.
Hormone level-based rules in athletics have come under increasingly close examination, exemplified by South African Olympic athlete Caster Semenya's dispute with the World Athletics. The Court of Arbitration for Sport (CAS) has since upheld a World Athletics limit on natural testosterone levels in various track events, a move seen by many as allowing gender discrimination, The Student's own Melanie Schwimmer '23 writes.
Hailing from Allamuchy, New Jersey, Cavanaugh began his college basketball career at Berkeley, where his freshman season was cut short by a concussion. He transferred to Fordham the following year and quickly became a star, concluding his final season by earning WBCA All-American honors and being named the Atlantic 10 Women's Basketball Player of the Year.
Cavanaugh may have led the A-10 in scoring and ranked 6th in the NCAA in total points scored, but he has become increasingly interested in putting his happiness above basketball, noting that "I don't love [basketball] … to the point where it's what I want to do for the rest of my life. My happiness and who I am is more important… and it's time for me to start living for myself," as he told Outsports.
While those close to him were supportive of the decision, he was at first unsure about how others, especially his girlfriend, would react. "I was afraid to tell her … I was worried she might drop me," Cavanaugh told Outsports. Though Cavanaugh's talent for basketball opened the door to professional play, he ultimately elected to pursue his interest in law enforcement, considering his ongoing medical transition.
Though Cavanaugh is leaving basketball behind to pursue his master's degree, his biggest hope is "[that] the hard work and legacy I left will always be recognized, because at the end of the day, I am still the same person with the same heart and attitude." Having made Fordham history, it is safe to say Cavanaugh's legacy will be long-lasting.