Sports
Former Men's Lax Coach Alleges Racial Discrimination, College Denies All Claims
The former men's lacrosse head coach filed legal action against the college for racist discrimination and more. The filing states Rashad Devoe took the position to clean up lacrosse culture but faced retaliation from administrators before he could do so. The college has denied all claims.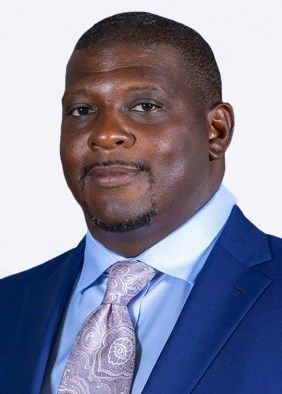 Former men's lacrosse head coach Rashad Devoe has served the college with a federal legal complaint listing 11 charges, including racial discrimination, infliction of emotional distress and deceiving him into accepting the coaching role.
In the 48-page legal complaint, Devoe, who is Black, alleges that the college "lured him" to the coaching position by falsely promising to support him in addressing the lacrosse team's culture of "elitism, discrimination, and racism."
The complaint charges the college with using Devoe as a public token of Amherst's progress and as a publicity device, but then consistently undermining his authority to actually enact change — often to the benefit of wealthy donors.
Devoe also accuses the college of wrongful termination, saying that the college's claim — that he was fired because of his refusal to participate in an investigation into a case of racist stereotyping by members of his team towards a Black teammate — was a false pretext to get rid of him. According to the complaint, Devoe was the one who reported the event to the administration, but he feared the investigation would be biased and endanger the targets of the discrimination.
Despite signing a three-year contract upon his hiring, Devoe's time at Amherst lasted a little over a year. His premature termination meant that he did not get to coach a single lacrosse game.
The complaint was filed on August 13, just two months after the college removed Devoe from his position as head coach on June 10. It names as defendants the college's board of trustees, Athletic Director Don Faulstick and Provost and Dean of Faculty Catherine Epstein.
The college hired Devoe in May 2020, following a racist incident where members of the men's lacrosse team chanted the n-word outside of a Black lacrosse player's suite in early March. Those events revived a wave of anti-racist student activism at the college with movements like #IntegrateAmherst and later Reclaim Amherst launched by the Black Student Union. In response, the college put the lacrosse team on probation until June 30 of this year and Devoe was hired to replace Head Coach Jon Thompson.
The men's lacrosse team is now off probation, which means that the team is now allowed to have gatherings like team-bonding events and captain's practices. It also means that the team is permitted to participate in NCAA postseason play this year.
Since Devoe's departure, Amherst has hired Sean Woods in his place who previously coached at Colorado College. Woods declined a request for comment.
A closer look at the court filing
According to the legal filing, Faulstick, Epstein and Martin promised — with little intention of following through — that the college would provide support and resources for Devoe to clean up the "frat-like" culture of the lacrosse team and recruit more students of color.
Devoe, who had previously been the men's lacrosse head coach at Hampton University, claims that Amherst "intended to deceive" him into accepting the role through these false representations.
The college publicized Devoe's hiring through a series of press releases and social media posts, which have since been taken down. The legal complaint alleges that the college owes Devoe damages for using his face in a publicity campaign without his consent to "clean up the school's reputation, attract more students, and generate more tuition by enrolling students."
Devoe's starting Amherst salary was $90,000 annually, which was less than he was making at Hampton. Hampton, which is a historically Black, Division 1 university, also provided Devoe an "inclusive environment" where he "received more notoriety."
Despite that, Devoe accepted the position at Amherst because he "was passionate about the mission for which he (supposedly) was being hired," according to the court document.
But the college's persistent undermining of Devoe's authority prevented him from realizing that mission, the document said. When Devoe disciplined a group of lacrosse players who broke Covid rules and their team-wide probation by holding a practice, the college launched an investigation into Devoe's conduct with the players — parents had allegedly threatened to withdraw financial support. A later investigation came after reports surfaced of Devoe making sexually disrespectful comments about women to the players. Devoe was cleared in the latter investigation, though he was required to take a sexual respect course.
The various investigations undercut Devoe's authority as a coach and "betrayed the mission for which he was hired," says the legal complaint.
Devoe was ultimately terminated when he refused to participate in an investigation into a report of racist stereotyping of three Black student-athletes. The complaint states that of the three athletes, one was a lacrosse player who confided in Devoe that they had been excluded from a party because they would "take all the white women." It was Devoe who brought the issue to the college's attention, emailing Faulstick "to even write this to you has me in fear of some type of retaliation or repercussion." Ultimately, Devoe alleges that his withholding of information for that investigation was a false pretense for the college to retaliate against him.
In late June, Inside Lacrosse reported that "Devoe's decision not to return was mutual," but Devoe's legal team asserts that is inaccurate and that Devoe had asked to be reinstated but was refused by the college.
The lawsuit argues that the college "treated Coach Devoe differently from other coaches, not in his protected class," and that he was fired "because of his race and in retaliation for engaging in protected activity."
Further, Devoe asserts that his Amherst experience left him with lasting trauma, leading to his charges of infliction of emotional distress.
Response from the college
A day after the complaint was filed, the college released a response to "categorically refute the allegations," claiming that "a full legal review of the complaint will support our position that it is without merit." The college declined a request for an interview.
Shain Khoshbin, an attorney at Munck Wilson Mandala, LLP representing Coach Devoe, told The Student, "Simply put, we are disappointed by that statement by Amherst College." Devoe was unavailable for a direct interview.
Khoshbin continued, "Amherst College has had a history of wavering and ineffective responses to discriminatory, intolerant, and repugnant behavior, ignoring, trying to silence, or even punishing the victim for daring to complain, while handling the perpetrators with a velvet glove."