Sports
Front and Center: Systemic Abuse in Women's Soccer
Tracking the year-long investigation into women's professional soccer in the U.S., columnist Melanie Schwimmer '23 details accounts of abuse that pervade all levels of women's soccer and the necessary changes that should be made.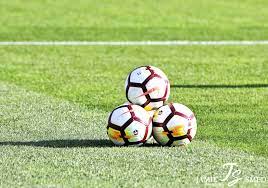 Content warning: The following article deals overtly with sexual, racial, and emotional abuse.

Sport is society, and society has a problem. For far too long, we have mindlessly cheered on our favorite teams, spent hundreds of dollars on tickets and merchandise, applauded the coaches that help bring championships to our cities, hosted tailgates and barbecues, and watched as sports serve as a breeding ground for physical and emotional abuse. We have played — and supported our family members who play — competitive youth sports in unregulated environments full of abuse and neglect because of the promise of college recruitment or scholarship. It is well past time to stop sitting idly by and pretending.
Last week, former United States Attorney General Sally Yates released a 300-plus page report detailing the abusive behavior and sexual misconduct that permeates the United States Soccer Federation (U.S. Soccer) and the National Women's Soccer League (NWSL). U.S. Soccer retained Yates in 2021 after half of the NWSL coaches parted ways with their teams due to player complaints. She led a year-long investigation, conducting over 200 interviews and reviewing 89,000 documents. Multiple teams, including the three that most recently employed coaches she explored (the Portland Thorns, the Chicago Red Stars, and Racing Louisville Football Club) did not fully cooperate with her report. The outcome of her work is the 300-plus pages of horror, institutional failure, and collective and individual pain.
Yates opens with a story about the coach of Racing Louisville, Christy Holly, sexually abusing Erin Simon, a player for the club. He requested that she attend a film session with him alone in his home, opened his computer, and told her he was going to touch her "for every pass [she] fucked up." He did just that. Simon explained that he pushed his hands down her pants and up her shirt every single time. Her story, and every other story that Yates recounts, adds one piece to the fabric of abuse in the league, as Holly was not the only abuser, and Simon was only one of many survivors.
Yates concluded that the NWSL is a "league in which abuse and misconduct—verbal and emotional abuse and sexual misconduct — had become systemic, spanning multiple teams, coaches, and victims. Abuse in the NWSL is rooted in a deeper culture in women's soccer, beginning in youth leagues, that normalizes verbally abusive coaching and blurs boundaries between coaches and players." Holly's path is similar to that of many abusers in the league: hired by one team, sexually and emotionally abuse players there, that team undergoes an investigation and fires him, that team then sends out a statement saying that the two parties mutually parted ways to cover up the abuse, the team gives positive recommendations about the coach to a new club, and said coach is then hired by a new team where the cycle of abuse continues.
At this point, abuse is so normalized in sport that many athletes are not aware that what they are experiencing is inappropriate. Yates explains that in 2021, the Chicago Red Stars brought in a sports psychologist after multiple reports of sexual and racial abuse by coach Rory Dames, going back to 1998. The psychologist found that of the players interviewed, 70 percent "reported emotionally abusive behaviors and that many players failed to recognize certain behaviors as abusive because they were so ubiquitous in women's soccer."
One player shared that while playing for former North Carolina Courage coach Paul Riley, she and her teammates "got used to being called dumb, stupid, slow, idiotic, retarded, [told that] we have no balls, [that] we will never be better than the average 16-year old boy, worthless, and the list goes on." One player Dames abused as a teenager on a youth team explained that she "did not have the tools in [her] toolbox to understand it was abuse." Another player on his youth team shared that "she found herself in an abusive relationship that mirrored much of her and Dames' relationship," and said that she believed what she experienced was "normal" because of how Dames had treated her.
The report also found that protections for players were weak or nonexistent, and reports from the game's biggest names — such as Alex Morgan and Christen Press — were ignored, and instead met with retaliation. In the NWSL, the patchwork accountability system consisting of U.S. Soccer, individual clubs, and SafeSport (a congressional program to attempt to combat sexual harassment in athletics) creates a system where each entity overestimates the role of the others. The report further highlights the ineffectiveness of the SafeSport program, with Yates explaining that from 2019 to 2020, "SafeSport reached a formal resolution in just 8 percent of all the cases it investigated" across U.S. athletics and that SafeSport's procedures also include a number of hurdles that make player safety protections difficult." In short, teams cannot rely on SafeSport to hold abusers accountable.
Additionally, teams "prioritized concerns of legal exposure to litigation by coaches — and the risk of drawing negative attention to the team or League — over player safety and well-being." There are over 3,000,000 people registered with U.S. Soccer, and most are children. At the youth level, parents often prioritize their children's potential athletic glory and overlook their emotional and physical well-being. Parents of players on Dames' Eclipse Youth Soccer Club teams believed that his style of coaching was necessary to win championships. Abusive coaches like Dames consistently ignore the medical advice of trainers, pushing injured players to continue to play or face their wrath.
This phenomenon is not uncommon, starting at the youth level and continuing in the best leagues in the country. As an athlete, I have been told that a little emotional abuse is necessary for a team to be great, that I could push through an injury, that it is OK to play a visibly injured, limping athlete. In reality, it is unbelievably dangerous. There are more than 12 million sports-related injuries each year in young people ages five to 22, which result in 20 million lost days of school.
I honestly cannot say I know all of the steps forward. I am confused, scared, and outraged. With the entangled nature of capitalism and sport, boycotting does not seem like the answer, as the players could lose their livelihoods. So, I propose this: Let's put pressure on sponsors to make their support conditional to substantial change in the league and instead give money directly to players' funds. Let's start conversations about what emotional abuse looks like and the ways in which abuse can escalate. Let's fight for quality health, sex, and emotional well-being education in schools. Let's create community accountability for the standards we expect those in positions of power to adhere to. Let's have open dialogues about the role sports play on campus, and discuss both the good and the evil. Let's talk about the ways that we are complicit in this system. Sport has a problem, but maybe we can be a part of the solution.
Front and Center would like to conclude by calling attention to the fact that Britney Griner has been wrongfully detained in Russia for 238 days. Bring her home.