commencement
German Giammattei: A Legend on and off the Pitch
Though perhaps the best player in the history of Amherst men's soccer, German Giammattei is better described as a humble teammate and a phenomenal friend.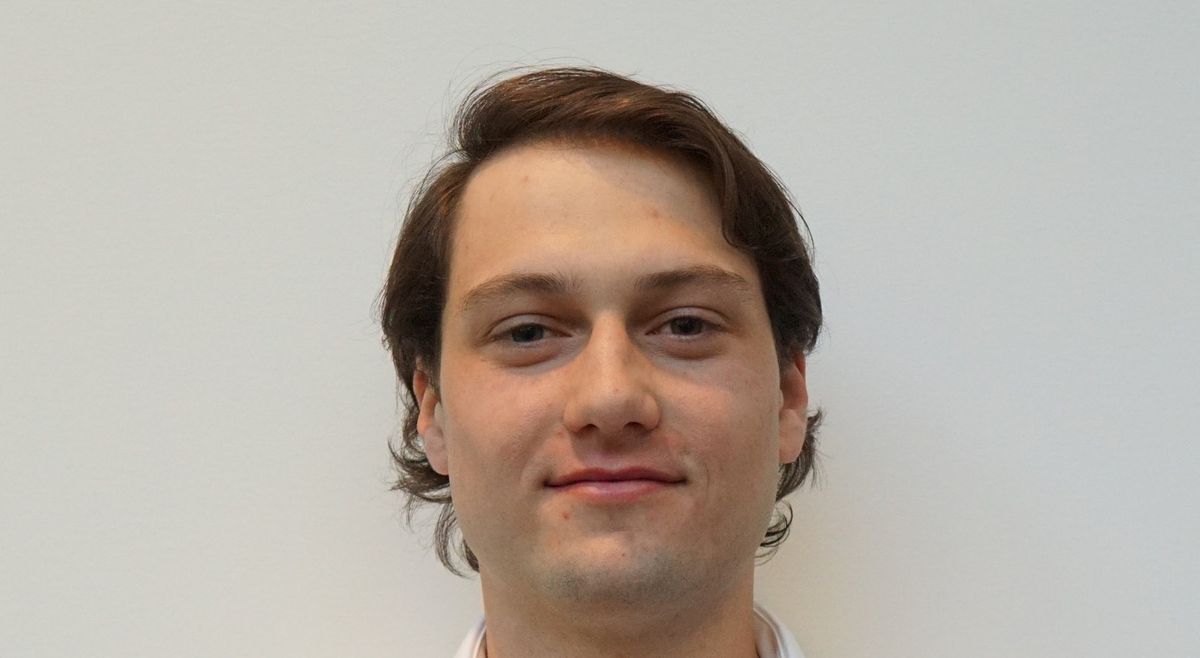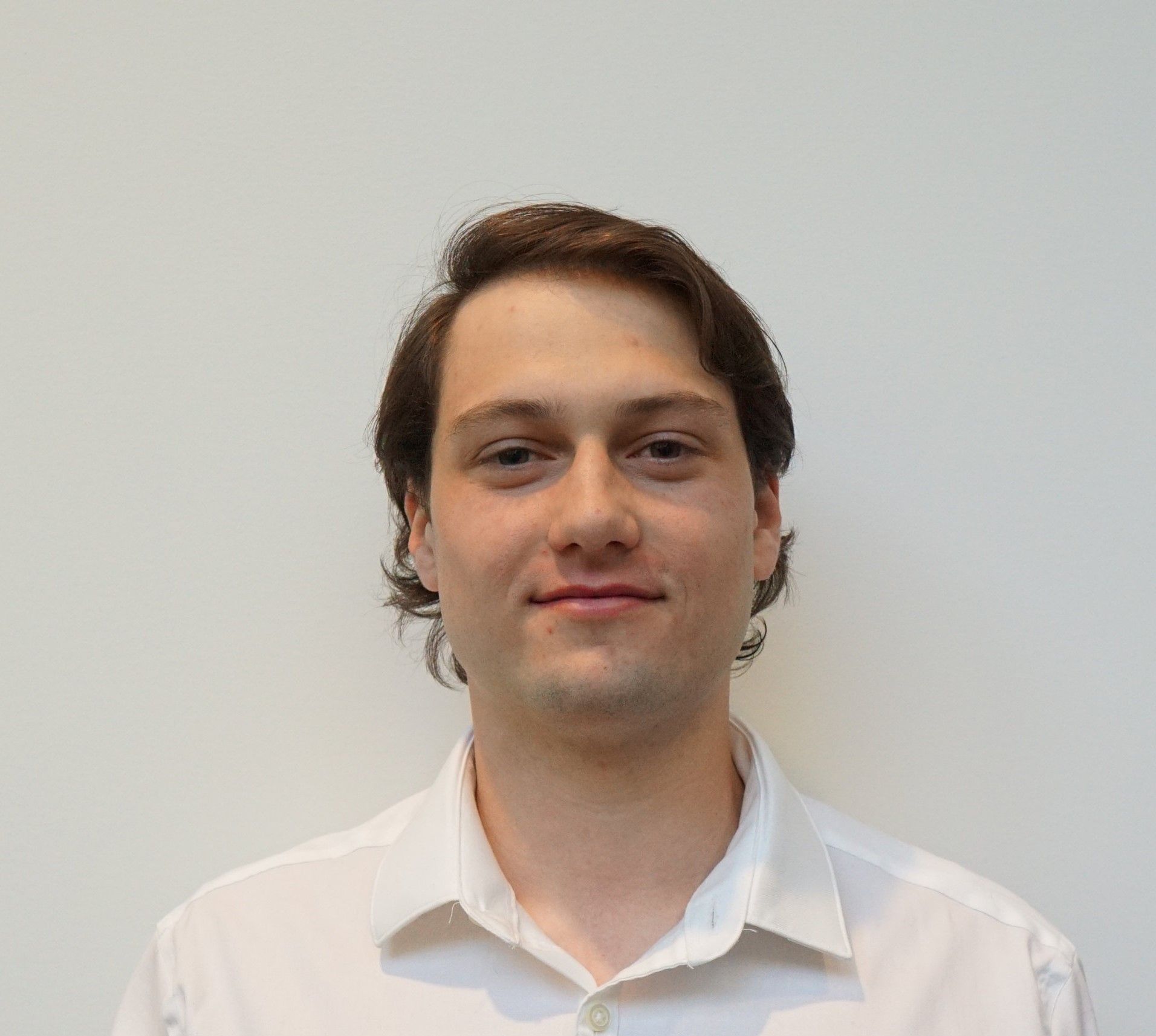 Anyone who pays even the slightest bit of attention to Amherst athletics knows the name German Giammattei '22. In his three seasons playing forward for the men's soccer team — he lost one year when the Covid-19 pandemic canceled the 2020 season — Giammattei has displayed an almost superhuman ability to glide through the tightest spaces in the box, shrug off larger defenders, finish on the run, and position himself in the most dangerous areas on the field. He has started 60 total games for the Mammoths and accumulated 45 goals and 12 assists, earning accolade upon accolade along the way.
"An absolute comet of a career. Legendary," said Head Men's Soccer Coach Justin Serpone. "In only three seasons … he became one of the most accomplished players in DIII men's soccer history."
But behind all the accolades is a humble, kind, and caring soul. "Incredibly — and it sounds cliche, but it's true — he's a better person and teammate than a player," said Serpone. "He'll be long remembered around Hitchcock Field and [by] anyone connected to Amherst soccer."
Finding His Footing
Growing up in Pinecrest, Florida, just outside of Miami, Giammattei began playing travel soccer with local team Pinecrest Premier. Later, at 14 years old, he moved to Kendall Academy, a member of the Development Academy League, the top youth league in the United States.
When asked if he experienced similar levels of dominance in his youth as he has at the collegiate level, Giammattei, chuckling, said, "I mean, it's kind of awkward to talk about, but I think overall I've always considered myself to be one of the best. I think it really took off [at the] end of my sophomore and junior year, and then senior year I did really well."
"Really well" is an understatement. In his senior year of high school, Giammattei ended the regular season with 30 goals in 29 games, the second most in the entire country.
Giammattei committed to Amherst late in his junior year of high school. He visited numerous schools, mostly within Division I, but while on a visit at a nearby school, Serpone gave Giammattei a call to come see what Amherst had to offer. Reflecting on his visit, Giammattei remembers feeling a strong connection to Serpone. "I really liked [Coach Serpone] and the staff and just the way he ran things," said Giammattei.
Though not an easy decision to make, Giammattei affirms that he has no regrets. "It's [obviously] never easy just being like, 'Oh, this one for sure' if you have a few options because you'll [be thinking], 'Oh, what if I pick wrong," he said. "But I don't regret it [at all]. I've had a great time [at Amherst], especially with the team."
A Mammoth Legacy
Giammattei had no trouble acclimating himself to the competition of college soccer. He finished his first collegiate season by winning NESCAC Rookie of the Year after playing in all 20 games and tallying seven goals and three assists.
When asked about his mentality during his first year, Giammattei said, "I've always pushed myself to be the best. So, I did have expectations to go and make an impact. I feel like, if I didn't expect that [from myself], then I couldn't expect it from others. I've always seen it as, if you don't see yourself as being good, then why will other people think you're good?"
Giammattei's mindset was certainly justified, as his 2019 sophomore campaign was one of the greatest individual seasons in Division III soccer history. Leading the Mammoths to a 19-2-2 overall record, Giammattei started all 22 games and finished the season with an almost unfathomable 26 goals, five assists, and 57 points, tied for the most goals in all of Division III that year. His tally tied the NESCAC single-season scoring record and set the single season goals and points record for Amherst — he only needed 13 games to break the previous record of 16 goals and 35 points. Giammattei was named NESCAC Player of the Year, selected to the NESCAC First Team and both the All-Region and All-America Team, and was ultimately named Division III Men's National Player of the Year, the first Amherst player and only the fourth non-senior to ever receive the award.
Although the 2020 season was canceled, Giammattei carried over the momentum from his sophomore season as a senior captain in 2021, once again leading the NESCAC in goals, points, and game-winning goals. For the second straight season, he was named First Team All-NESCAC, All-Region, and All-America, voted D3soccer.com Forward of the Year, and maintained his title as NCAA DIII Men's National Player of the Year, becoming the first to ever win the award in consecutive seasons and only the second two-time recipient.
Despite his individual success, Giammattei laments the fact that the Mammoths never won any team awards. The Mammoths came devastatingly close in Giammattei's three years with the program but could never seal a conference title — losing twice in the semifinals and once in the quarterfinals — or a national championship, reaching the Sweet 16 in his first year before consecutive losses in the NCAA Championship Game.
"Obviously, we came short a few times of the National Title and the NESCACs," Giammattei said. "I guess in a sense, [the individual awards do] somehow reward me for all the work that I have done and [especially] my teammates because obviously without them, I can't get the ball. So, it does show a bit of all the work that I put in with everyone — my coaches, the training staff, everyone — but at the same time, it does still feel like missing a bit since we didn't get the team trophy."
Smiling, he added, "But it's still, like, a pretty good run."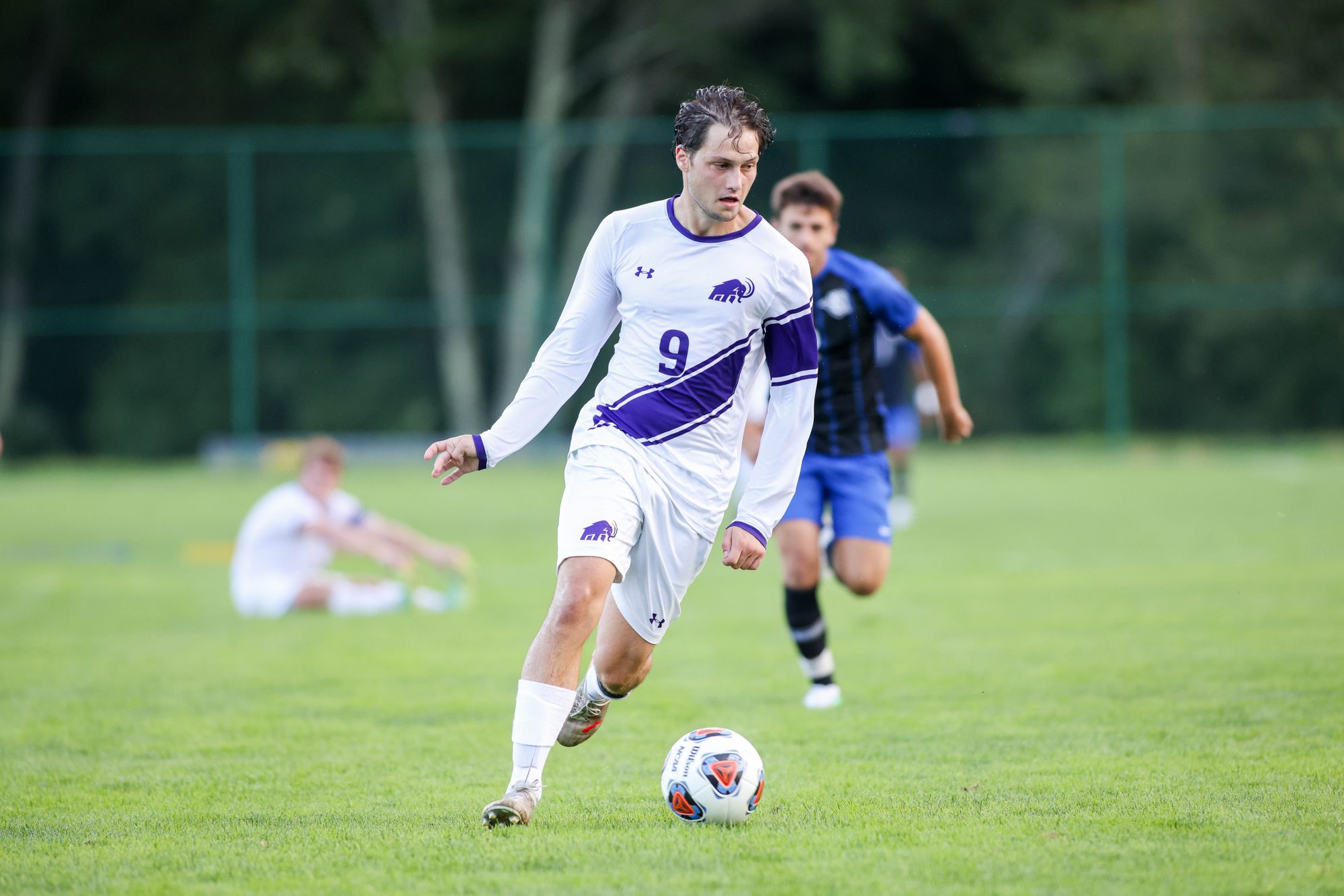 Above All Else, A Teammate and Friend
Throughout my conversations with Giammattei, his coaches, and his teammates, one aspect of Giammattei became incredibly apparent — his humility.
"My favorite memory of German was in the post-game press conference after the National Semifinal in 2019, when he scored three goals in our 3-0 win over Centre College," said Serpone. "When asked about his performance, he spent two minutes talking about all of his teammates — mentioning seven of them by name — and deflecting every bit of attention from himself to the team. That moment spoke volumes to me about the type of person German is."
Teammate and sophomore roommate Bernie White '23 echoed this sentiment. "I think his best quality as a leader is his humbleness," White said. "It would be easy for him to act above the rest of the group after winning so many individual awards, but he constantly praises his teammates and deflects attention."
This aspect of Giammattei's personality shone through when asked about his favorite moments of his collegiate career. Rather than commenting on his many hat tricks or game-winning goals, he instead cited the team's victory against Middlebury in his senior season. He wasn't talking about the NCAA quarterfinal victory, in which he scored the lone goal; rather, he meant the regular season 1-0 victory in which he only played a half and was kept off the scoresheet.
"I enjoyed beating [Middlebury] a lot … because my class hadn't beaten them," Giammattei said. "Sebastian Derby ['22] scored a crazy goal — it was just great."
He also brought up the team's overtime victory against University of Chicago, in which Ignacio Cubeddu '23 scored the winner in overtime, once again singing his teammate's praises rather than his own. Even when mentioning the victory against rival Tufts in his sophomore year, a game in which he scored two goals — including the winner nine seconds into overtime — he diverted all the attention away from himself, instead commenting on the brilliant buildup play between Dane Lind '20 and Alex Shahmirzadi '22 that led to his deciding goal.
An Amateur Professional
When the 2020 season was canceled, Giammattei trained with Dundalk FC, a professional club in the top division in Ireland. While there, however, Giammattei remained committed to return to Amherst for his senior year, choosing to take online classes while simultaneously training as a professional soccer player.
"[Balancing classes while training in Ireland] was a lot harder than it is here," Giammattei said, laughing.
Because of the time difference, Giammattei was able to schedule his classes for later in the day to accommodate his training schedule. On most days, he would be at the club from 9 a.m. to 1 p.m., then return home for a short break before attending his classes around 4 p.m., ending the evening by completing the remainder of his work.
To remain eligible for his final collegiate season, Giammattei had to follow numerous NCAA guidelines. He could train with the senior side, the top team at the club, but was unable to participate in official games, only being permitted to play matches with the under-19 side and select senior-side friendlies.
"It was great but at the same time a bit frustrating because of NCAA rules," said Giammattei. "I saw some of the guys in the youth teams who I was playing with get brought up to some of [the senior side's] games — one of my friends got to play against Arsenal — and I could only watch. It doesn't mean that I would have played, but I didn't have the chance to compete for a spot."
Still, though Giammattei said that it was an incredible experience, he was firm in his decision to return to Amherst for his senior year.
"I came to Amherst to get a degree at the end of the day," he said. "[That was always] my plan."
The Road Ahead
After graduating from Amherst, Giammattei will attend the University of Maryland for a final year of collegiate soccer while getting his master's in technology entrepreneurship. However, he is committed to giving the professional soccer route a real shot.
"My plan is to basically play for a year [at Maryland] and just try to keep playing after that," he said.
There are many options open to a player of Giammattei's caliber, but after his experience during the pandemic, Europe is the goal. "I've thought about the [MLS] draft but I'd rather play in Europe just because I've always wanted to play there. After playing in Ireland, it's just a great place to be for soccer."
Giammattei remains a realist, however, knowing the incredible challenges that come with pursuing a career as a professional athlete.
"In soccer, it works differently — you don't have the American system of college and then pro," said Giammattei. "Most kids are 17, 18, 19 years old when they're breaking into first teams. I'm 22 and considered old for soccer, which is crazy to think about, but to get into a pro environment at 22 is super late."
"I've always talked to my parents and I know that soccer isn't forever, so [that's why] I chose to come here and that's why I'm continuing to do my master's and study while I play," he continued. "And, hopefully, I'll do it for as long as I can."
A psychology major, Giammattei said that he is more interested in the business side of psychology rather than the clinical side. If a professional soccer career doesn't pan out, he hopes to leverage his psychology background to break into the business world. However, Giammattei's ideal career remains playing in one of Europe's top five leagues.
"One of the top five leagues has always been the dream, but I know it's not easy … you need everything to go basically perfect to get there. But there are [other] great leagues in Europe as well … so if I got to play there it would still be amazing."
One thing is for certain — the Amherst community will continue to follow and support Giammattei through and through.
"I feel very lucky to have German as a teammate, friend, and roommate," said White. "[The team and I] are going to miss him on and off the field next year, and I can't wait to see what the future holds for him at Maryland and beyond."