Arts & Living
"Grown-ish" Honestly Portrays College Life, Bringing Relatability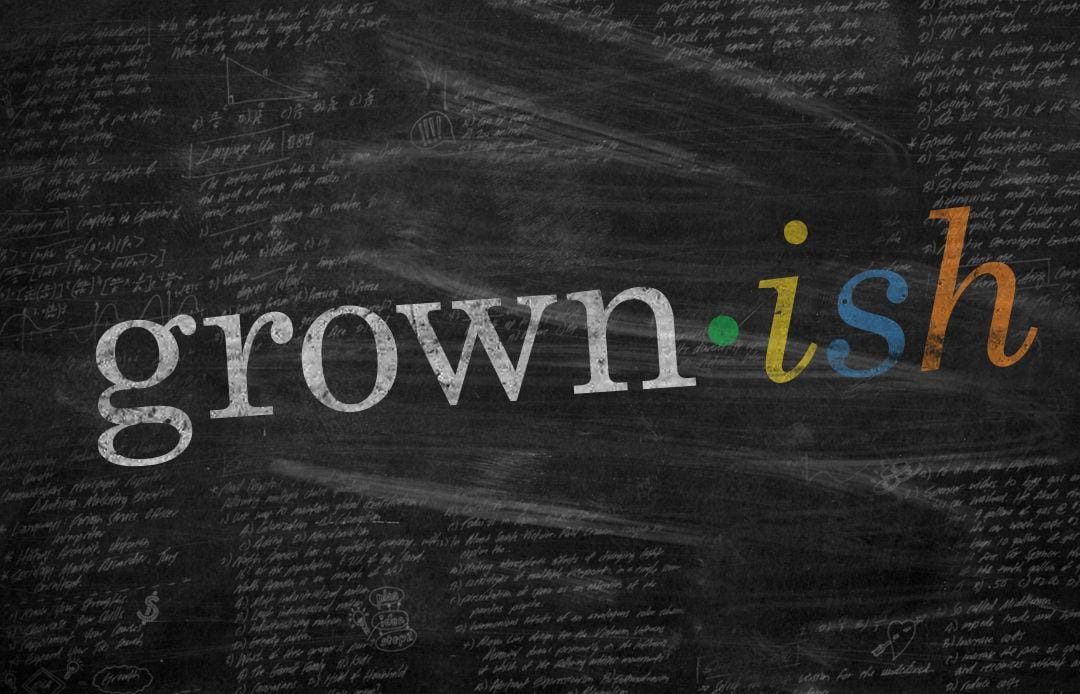 As a first-year in college, it seems as if Freeform's latest hit-TV show "Grown-ish" could not have started airing at a better time. As the show's central character, Zoey Johnson (Yara Shahidi), struggles to adapt to her new life at the fictional California University, I find myself relating all too well with the experiences she goes through. Indeed, it is the show's relatability that has made it the sensation it currently is. With its premiere as Freeform's most successful in years and the overnight explosion of its online fandom, the show currently holds a remarkable grip on pop culture.
"Grown-ish," which began airing last month, serves as a spin-off of ABC's popular sitcom "Black-ish" — although lack of knowledge about the latter series will not impede a viewer's enjoyment of "Grown-ish." The new show follows the eldest daughter of the Johnson family, the central focus of "Black-ish," through her first year of college.
The show is a comedic narrative that in the spirit of its predecessor, remaining unafraid to tackle serious topics among the laughs. Such a diversity of topics creates a show that mirrors life and its natural ups and downs, perhaps making it easier for the audience to connect with Zoey. As such, we are almost able to grow with her; we cheer when she first makes friends in a late-night class session, much like the friendships made in the classic "The Breakfast Club," we are hopeful for her when she enters new relationships and we feel remorse for her when they don't work out the way she thinks they will.
The show covers issues college students face today with an ease unmatched by other shows that try to relate to young-adult audiences. The show dives into Adderall-abuse, hook-up culture, the pressure surrounding college athletes and harmful biases within youth LGBTQ culture.
Credit for the show feeling as grounded as it does can be attributed to the wisdom of its creator Kenya Barris, who is also the executive producer and an occasional writer. Barris's career has flourished in recent years with one success after the other. As the creator of "Black-ish" and screenwriter for both last year's breakout hit "Girl's Trip" and 2016's "Barbershop: The Next Cut," he has established himself as a prolific producer and writer of comedic content that helps to normalize African-American narratives within the mainstream.
A few criticisms of the show have gained traction, mainly those centering around the dissonance that exists between the teen-oriented narrative the show conveys and the nuances of the actual experiences of contemporary youth. Such a critique is almost inevitable, however, and usually accompanies fictional media that tries to imitate the contemporary lives of youth in any fashion; there will always be an almost tangible barrier between media and reality that usually goes unfelt by most, but is especially felt and prevalent when said media focuses on youth culture, which is constantly changing and formed of intricacies that can never truly be replicated by the adults behind the camera. That being said, I feel that the extent of the care with which youth-oriented topics are presented in the show cuts away this barrier between media and reality better than other shows that attempt to do the same.
Another critical commentary arises around the perceived weakness of its romantic side-plots, which some have deemed unrealistic, generic and even boring. Despite this, I find the love-triangle between Zoey, her sophomore friend Aaron (Trevor Jackson) and star basketball player Cash Mooney (da'Vinchi, or Abraham D. Juste) to be a little generic but still entertaining enough to keep me watching from week to week.
Ultimately, though, the show excels in other areas to such an extent that it's easy to look past the few flaws that it has. With its stellar cast, near-perfect writing and charming relatability, "Grown-ish" is a must-watch for college students, first-years or otherwise, and also those who simply wish to relive the chaotic newness of college life all over again
"Grown-ish" currently airs on Freeform each week on Wednesday at 8 p.m.