Sports
Guardiola's Manchester City Prove the Magic is Permanent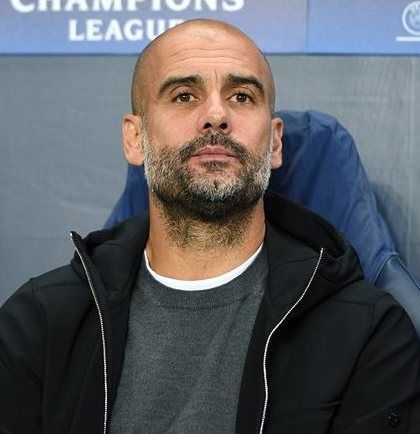 The great Russian novelist Ivan Turgenev once wrote that "in the end, nature is inexorable: it has no reason to hurry and sooner or later it takes what belongs to it." The same is true of Spanish manager Pep Guardiola's Manchester City teams. After a tepid start to the season that included an embarrassing 5–2 drubbing at the hands of Leicester City, Guardiola's side has won twenty straight games in all competitions, and sits ten points clear at the top of the Premier League table.
Guardiola's reputation as one of the best managers in the world had been established long before he took the Manchester City job in 2016. He had already won the UEFA Champions League, the UEFA Super Cup, the Club World Cup and multiple domestic titles during his time in Spain and Germany, respectively.
After a slow first season where City finished fifteen points behind champions Chelsea, Guardiola's squad rewrote the record books in his second season at Manchester City. The team finished with the highest win total, point total and goal difference in Premier League history and was dubbed the "Centurions" for being the first team to ever finish a season with 100 points.
The following year, Guardiola's City went undefeated in their first fifteen games, but found themselves eight points behind leaders Liverpool on Boxing Day after three losses in December. But a rousing 2–1 victory over Liverpool in January spurred a hot streak that saw City win seventeen of their final eighteen games, and pip Liverpool to a title victory by just one point.
Liverpool got their revenge the following season, winning the title by a comfortable seventeen points over second-placed Manchester City. Although City still scored over 100 goals – only the fourth time that feat had even been accomplished in the Premier League – it suffered nine defeats, three more than the team's prior two seasons and the same number that seventh-placed Wolverhampton Wanderers had.
Although there were rumors that Guardiola had his eyes on leaving City, he returned to Manchester for the 2020–2021 season and signed a new contract in November to extend his commitment to the club.
Motivating this extension was that over the summer the club's billionaire owners had allowed Guardiola to splash the cash to address what he saw as the team's biggest need — center back. Despite Covid-related financial concerns, Manchester City brought in Dutch defender Nathan Aké for £40 million from relegated Bournemouth, and Portuguese center-half Rúben Dias from Portuguese side Benfica for a fee close to £65 million.
Despite these signings, City's biggest concern in the early stages of the season still looked to be the defense. The club was thrashed 5–2 by Leicester in match week two, and were pegged back in a flurry of 1–1 draws to lower teams like West Ham, West Bromwich Albion and Leeds United. A 2–0 defeat to Tottenham at the end of November sent Tottenham into first place and left Manchester City floundering in thirteenth.
In addition to a poor defense, Manchester City struggled for consistent offensive output without star Argentine forward Sergio Agüero. Agüero, who is 32, has been recovering from the one-two punch of knee surgery and Covid, both of which have limited him to just five games this year. Nagging injuries to midfielder Kevin De Bruyne, perhaps the best overall player in the Premier League, have also hampered City's usually high-flying offense.
As Turgenev said, however, nature is inexorable.
Since a disappointing 1–1 draw at home to relegation-threatened West Bromwich Albion, Manchester City has won twelve straight games, scoring 32 goals and conceding only three. The team's languid performances from the early stages of the season have given way to the ruthless Manchester City domination that we have come to expect over the recent seasons.
There's no obvious reason why either. Agüero has still been out and De Bruyne has actually missed much of the hot streak with a hamstring injury. Nor did Manchester City make any high-priced January signings who have galvanized the team.
Simply put — the team is just playing better. After a shaky start to his Manchester City career, Rúben Dias has settled in nicely and now looks like the best defender in the league. Meanwhile, midfielder Ilkay Gündoğan, who had been more of a role player in past City teams, has suddenly hit the form of his life, with nine goals in his last nine games.
With some fifteen games left to play this season, it looks all but inevitable that Manchester City will march on to reclaim the Premier League title, its third in the past four years. Perhaps more alluring for the club is the possibility of winning its first ever UEFA Champions League, a prize that has eluded Guardiola ever since he left Barcelona in 2012. FiveThirtyEight gives Manchester City a more than 99 percent chance to win the Premier League, and a 41 percent chance to win the Champions League.
Manchester City had been a dominant team before the arrival of Guardiola in 2016. The club won its first title in the 2011-2012 season on an iconic last minute Agüero goal, and then won its second two years later after an infamous slip from Liverpool captain Steven Gerrard in the final stretches of the season.
But the City sides under Guardiola are simply playing some of the best football ever in the Premier League. Their dominance from front to back is unrivaled, and there's a reason that Guardiola's teams have won the most and second most points ever in Premier League history. Among managers who have overseen over 50 Premier League games, Guardiola has the highest win percentage with 74 percent, nine percentage points ahead of legendary Manchester United boss Sir Alex Ferguson.
Critics will point to the fact that with the budget given to Guardiola by Manchester City's billionaire Emirati owners, it's likely that anyone with a brain could manage to mount a top-four challenge at the club. Similarly, football commentators often joke (correctly) that the more than £420 million spent by Guardiola on City's defense during his tenure is comparable to the actual annual defense budget of countries like Panama and Namibia.
Still, Manchester City teams are more than just an assembly of flashy players. Guardiola's tactics are like the tailoring on a bespoke suit: subtle, important and holding together a masterpiece. Pundits predicted that his high-press, quick-moving style would not work in the physical Premier League, and he has repeatedly proven them wrong.
With thirteen games left to play, City looks set to pick up their fifth Premier League title without any serious contention. And with a bit of luck, the club finally might add European silverware to its trophy cabinet as well. Like Mark Twain (may have) said in 1912, reports of Manchester City's demise are "greatly exaggerated."