Sports
Haugh-t Takes: Israel Folau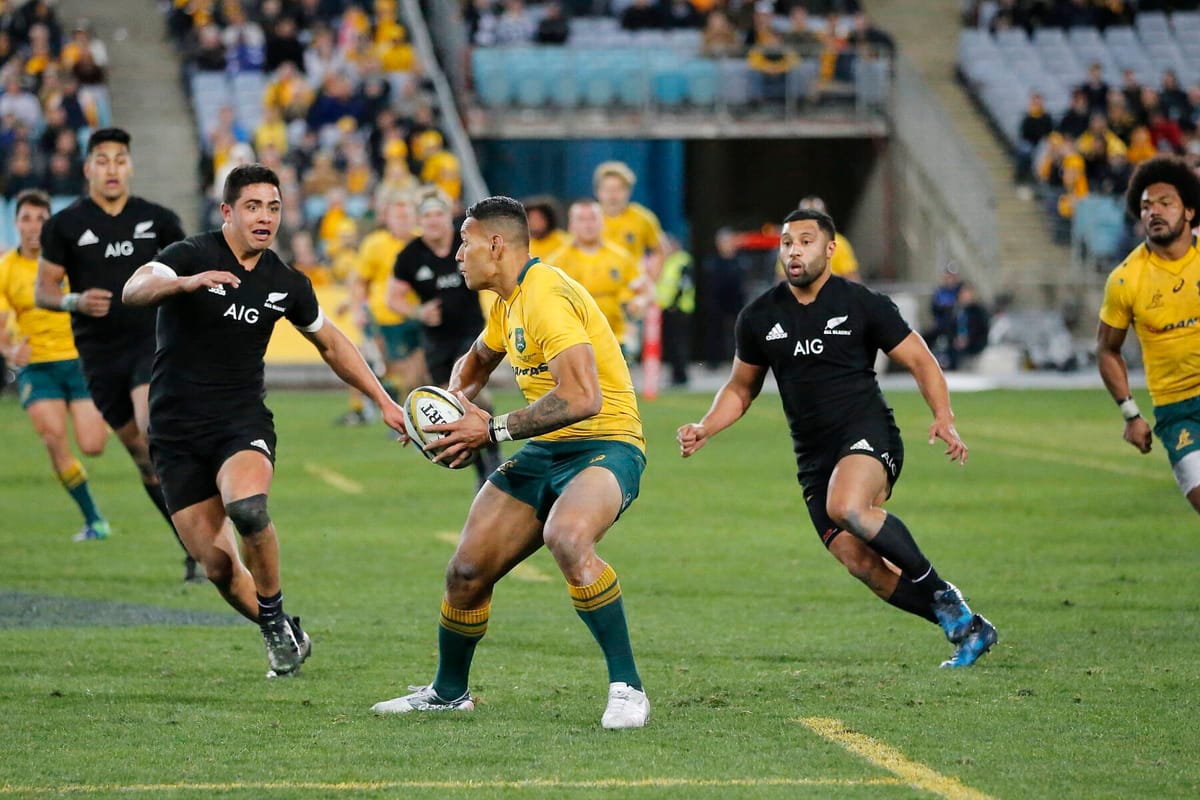 In sporting news that many at Amherst definitely missed, Rugby Australia recently revoked the contract of star player Israel Folau. His firing from the national team for purely conduct-related reasons sparks questions about the intersections of sports and politics, and provokes questions as to how we view the role of sports and athletes in popular culture. Before his firing can be examined, though, Folau himself must be understood, if only to get a greater understanding as to why this firing should make the news half a world away. Standing at six foot, four inches and 230 pounds, Folau is a dominant athlete in a sport of dominant athletes.
His speed, dexterity and particular ability to leap to seemingly impossible heights makes him the indisputably the best player in the world in his position and perhaps the best player in rugby today.
Folau didn't even grow up playing rugby, instead coming to the sport in 2015 from Aussie Rules Football, a further testament to his raw athleticism. Think of him as analogous to James Harden on the basketball court or Kevin De Bruyne on the soccer field. A household name in his homeland and in most other rugby-playing nations, Folau was also among the highest-paid players in rugby, earning millions each year, a sum that most players are unaccustomed to pulling in.
Folau, however, has been dropped from the Australian National Team's roster at the height of his career. The firing came after Folau posted an image on Instagram of multicolored comic sans font that read: "Warning: Drunks, Homosexuals, Adulterers, Liars, Fornicators, Thieves, Atheists, Idolaters, HELL AWAITS YOU! REPENT."
The post has more comments than likes, a testament to the storm of controversy it brewed. Folau has been upfront with his Pentecostal religious beliefs in the past, and, consequently, his contract with the National Team stipulated that he remain quiet on controversial subjects on social media. The National Rugby Federation attempted to reach out to him after the post to discuss it, but these entreaties were met with silence from Folau. Consequently, they saw no other option but to annul the contract between the player and the team.
I stand firmly against Folau's sentiments. I myself, according to him, might be hell-bound for a few things on that list; but his language passed the point of proselytizing and into hate speech. It makes sense, therefore, that the national team fired him after attempting to force a retraction from him. Although an ocean away, Folau's story touches on a complex set of issues surrounding sports and politics. We might read this story in context with one of America's own professional sports: football. The NFL has attempted to silence athletes like Colin Kaepernick in order to avoid even the semblance of controversy or the breaking of ranks–attempts seemingly aimed at keeping the majority of its fanbase appeased.
It might be easy for us to applaud the Australian Rugby governing body for making a politically right and brave action in spite of the damage it might cause their bottom line and public image by firing the player every young Australian rugby fan has a poster of in their room. Professional sports, at the end of the day, rely on their fans to not only buy tickets, but also buy into the ethos and culture of their league, and perhaps Rugby Australia judged Folau was doing more harm off the pitch than good on it.