News
Indigenous Art Exhibit "Boundless" To Open Fall 2023
A new exhibition, "Boundless," is set to debut in Fall 2023, focusing on American art and literature and centering Indigenous and Native perspectives. The exhibition is a collaboration between Frost Library and the Mead Art Museum.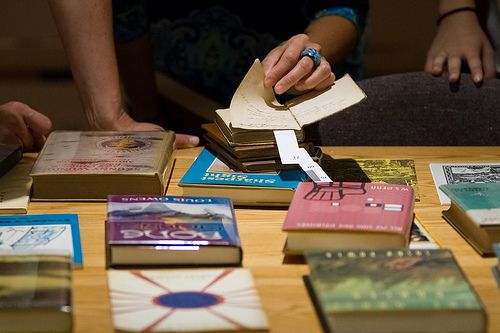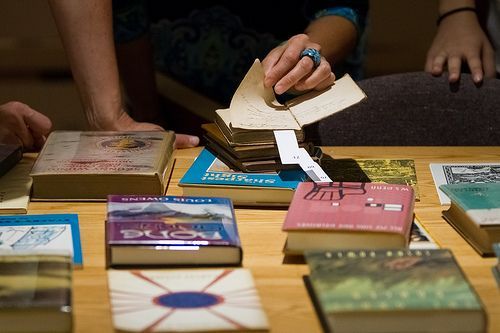 The Mead Art Museum is curating a new exhibition, "Boundless," set to debut on Sept. 23, 2023. A collaboration with Frost Library, the exhibition will focus on American art, centering on Indigenous and Native perspectives.
Designed by guest curator Heid E. Erdrich, who is Ojibwe and enrolled at Turtle Mountain, the "Boundless" exhibition will utilize a new collaborative and reciprocal model, bringing together Frost's Kim Wait/Eisenberg Native American Literature (KWE) Collection — an extensive collection of over 3,200 Native literary and cultural documents — with the Mead's existing Indigenous art collection.
Though specific exhibition pieces are still being determined, this collaboration, which officially began development in September 2021, forms a part of the museum's efforts to "de-center the predominantly white settler-colonial histories of the Mead's collection," according to a description published by the Mead. Frost archivist Michael Kelly stated that the collaboration reflects Frost's goal to "build a collection that shows both the history of Native writing and the very active and exciting world of contemporary Native authorship."
"Native people creating art and writing has gone on for centuries, across cultures and other boundaries," said Erdrich. "We Native American authors and artists are often treated as if we are anomalies, outsiders to the art and publishing world, but in fact there are many remarkable connections."
In formulating the exhibition, Erdrich stated that her primary goal is to present the connections between Native American writers and visual artists. The exhibition's name itself reflects the abundance of the relationships between these authors and artists, she said.
Lisa Crossman, the Mead's curator for American art, emphasized the Mead's hope to "build relationships with Native communities in the surrounding area, Native artists and scholars further afield, and with the region itself through enriched understanding of its histories."
"Centering on local and regional Native American artists is at the heart of the work," echoed Erdrich.
Crossman added that the idea for such an exhibit came from recognizing the strength of the college's collection of Native American literature and the opportunity that it presented to reinterpret the Mead's collection. Crossman also noted that the project reflects a "larger effort to rethink the boundaries and notion of 'American' art," in addition to opening conversations about broader museum practices.
To ensure that the exhibition achieves these goals, an advisory committee was recently organized to respond to feedback about the exhibition and to analyze practices surrounding curation, said Jacquelyn Cabarrubia '25, a student on the committee. Comprised of students, college faculty, and curators from both the college archives and the Mead, the committee is "work[ing] closely with Heid Erdrich to [reach] our goal of having an Indigenous perspective enhanced," she said.
Though the pandemic has complicated attempts to involve community members, Erdrich stated that she has been able to talk to a number of Native and Indigenous students at Amherst, staff and faculty at the Five Colleges, and other Native members of the larger community. Part of this outreach has included requesting the permission of Indigenous people from the area to work in their region, including the Nipmuc, Mohegan, and Wampanoag tribes, said Erdrich, who noted that this is an Ojibwe protocol.
Erdrich hopes to continue reaching out to the broader Native and Indigenous community and providing opportunities to engage with the exhibit. Students from both Amherst and Smith College have also been contracted to assist in the exhibition's formulation.
Reflecting on the importance of the exhibition, Erdrich noted that the materials set to be displayed have, for her, nourished a greater sense of Indigenous literary history and presence. "It is an honor to be able to create this exhibition as an offering to those who came before, those who are here, and those to come," she said.