Opinion
It's No Time for Speaking Cuts
In a public letter, a group of 12 students form the Students for Public Speaking argues against the cancellation of the college's annual public speaking contest, asserting that public speaking is important to a liberal arts education and the the success of Amherst students in their futures.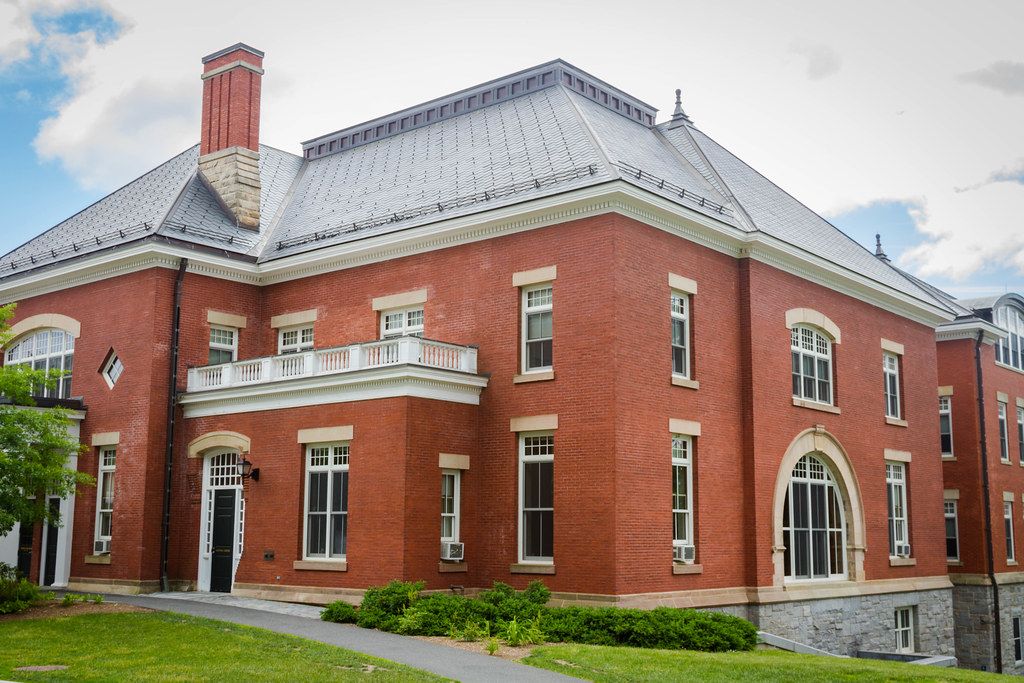 Last week's article on the Writing Center's programming cuts mentioned, quite casually, that the changes include canceling the college's annual public speaking contest "indefinite[ly]." The speaking competition — put on by Susan Daniels, the Writing Center's associate in public speaking, for the last three years — is one of the only college-sponsored events that encourage students to practice their public speaking and rhetoric skills. Cutting it would be a massive mistake.
Public speaking is one of the most important skills a student can have. We already teach it too little. In every academic field, from lab sciences to literature, the ability to effectively communicate is crucial. You can have all the good ideas you want, but if you can't relate them to others, you might as well not have them. Writing is one way of communicating, and Amherst makes sure to teach it. Speaking is another, yet we rarely focus on it.
Besides their importance to our academic studies at Amherst and beyond, public speaking skills also help us navigate our complex social worlds. We all need to be able to advocate for ourselves in doctors' offices, boardrooms, workplaces, and relationships. The ability to distill our thoughts into clear, coherent speech that can convince other people isn't something we're born with, but it is necessary for everyday life.
And finally, strength in public speaking is integral to being an effective, good citizen. Democracy withers when we reduce it to merely examining candidates and picking one. Instead, a strong democracy requires that people take part in their own governance. That could mean speaking at a school board meeting, running for office, or going door-to-door to convince your neighbors to vote for a particular candidate. All three, and the countless other ways to become actively involved in politics and civic life, require public speaking and persuasion skills.
Amherst students should have the tools to make a difference in their communities after they graduate. The college will have failed us if we don't graduate with the strength of mind, confidence, and eloquence required to stand up for what is right even when nobody agrees with us. Public speaking teaches those skills.
The Writing Center's rationale for canceling the speaking competition — diversity, equity, and inclusion — makes no sense. In the last three years, several students of color have excelled in the speaking competition, and speech topics have invariably touched on anti-racism. How does it increase diversity, equity, and inclusion to cancel the only speaking program on campus that allows every student to participate? Instead, we should expand public speaking on campus: hold more contests, provide more workshops, and tailor support towards inclusion. This takes more investment, not less.
Amherst has long acknowledged speaking's centrality in a liberal arts education. Oration used to be a common part of an Amherst student's life. Nowadays, institutional support for good speaking and fluent argument is all but missing. We have essay contests, literary magazines, and countless opportunities to improve our writing outside class, but the speaking competition and the Three Minute Thesis (3MT) competition (which is only for thesis writers) are basically all there is when it comes to speaking — and those are the brainchildren of a single staff member dedicated to speaking. Compare that to the many staff members who train students to write.
Putting an "indefinite" pause on the speaking competition — an event that prompts dozens of students each year to write and give an original speech on a topic meaningful to them — diminishes this college's support for speaking when we should be expanding it.
To meet the challenges of the coming decades, we need effective and strong speakers. Turning away from the only campus-wide speaking event is an unforced error that will only make students less capable. Our motto tasks us with enlightening the world. There's no better way to shutter Amherst students' light than to reduce support for speaking at the college.
Signed,
Students for Public Speaking
Cole Graber-Mitchell '22
Tessa Levenstein '23
Sam Spratford '24
Ankit Sayed '24
Holden Orias '24
Siri Palreddy '24
Silvia Huang '22
Taha Zafar Ahmad-Fakhruddin '24
Aditi Nayak '23
Ryan Kyle '23
Anika Graf '24
Dylan Byrne '24