Sports
Junior Core of Men's Tennis Grows Into Senior Leadership Roles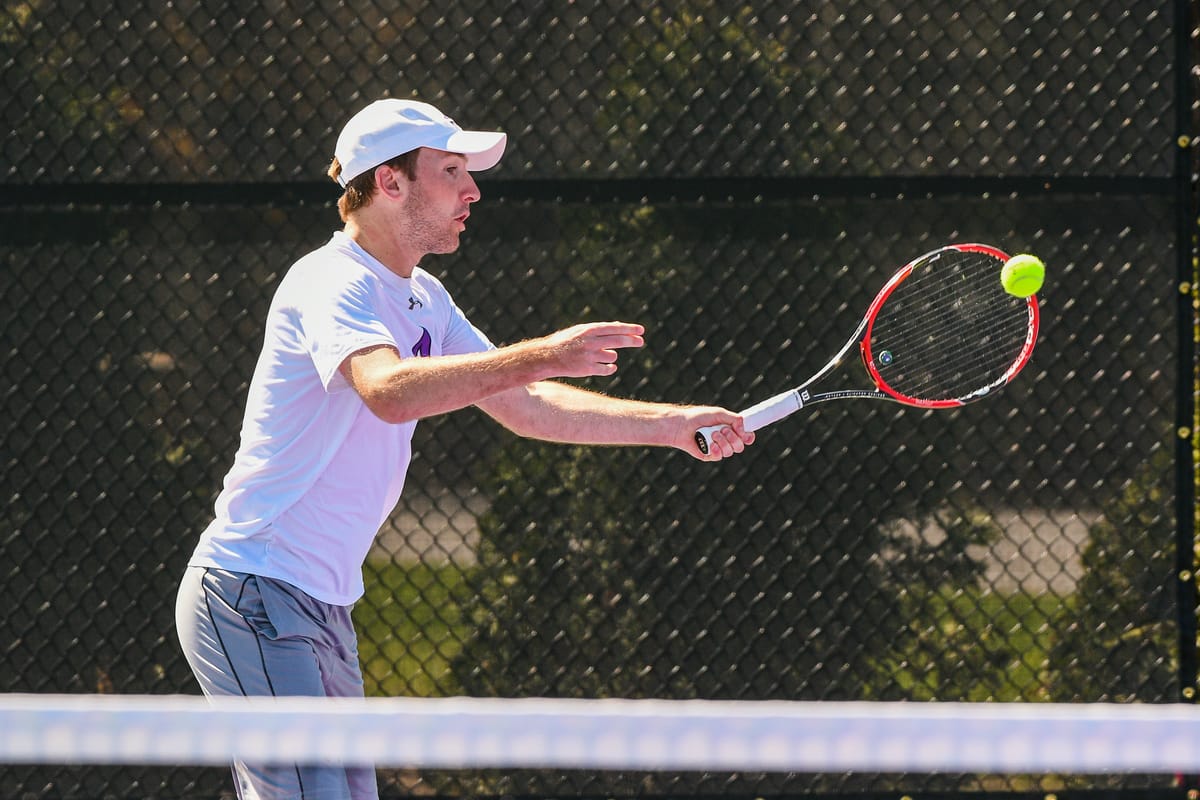 Building upon last season's success and a strong core of returning players, the Amherst men's tennis team certainly has high expectations for the fall season.
The team only plays through the month of October, but the Mammoths will look to springboard off their spring campaign, during which the team boasted a record of 12-7 and reached the round of 16 in the NCAA Division III Tournament.
This year, the Mammoths can lay claim to a reserve of senior leadership, a stark difference from last year when the team lacked a single senior.
Zach Bessette, Jon Heidenberg, Oliver Kendall, Jesse Levitin and Cameron Raglin enter their final fall season for the Mammoths after all being named co-captains in the spring, demonstrating the unity of the class.
Head coach Todd Doebler, now entering his fifth season at Amherst's helm, will utilize this wealth of experience to nurture the incoming class of first years, as there are only three other returners from last year's team.
However, this trio of sophomores and juniors will play a key role in determining the Mammoths' success. Sean Wei '21 will look to build on his dominant first collegiate season, in which he reached the semifinals of the NCAA DIII Individual Tournament in the singles bracket and earned All-American honors.
He also earned NESCAC Rookie of the Year plaudits, as well as an All-NESCAC nod alongside fellow sophomore Kevin Ma and Jason Fung '20.
Wei seized the number one spot on the Amherst ladder last fall and showed why throughout the spring season, going 17-7 overall with several impressive wins. Though the final arrangement is still up in the air, Amherst's singles ladder will likely begin with Wei, then Ma, followed by Bessette, Fung, Kendall and finally, Heidelberg rounding out Amherst's six.
Hopefully, this combination of experience and young talent in Wei, Fung and Ma, will catapult the Mammoths toward a strong fall season, which begins with the ITA Regional Championships the weekend of September 22.
Middlebury will host the tournament, which features the best players from all over New England and includes both singles and doubles brackets.