Arts & Living
Latin American Music from Artists Who Aren't Justin Bieber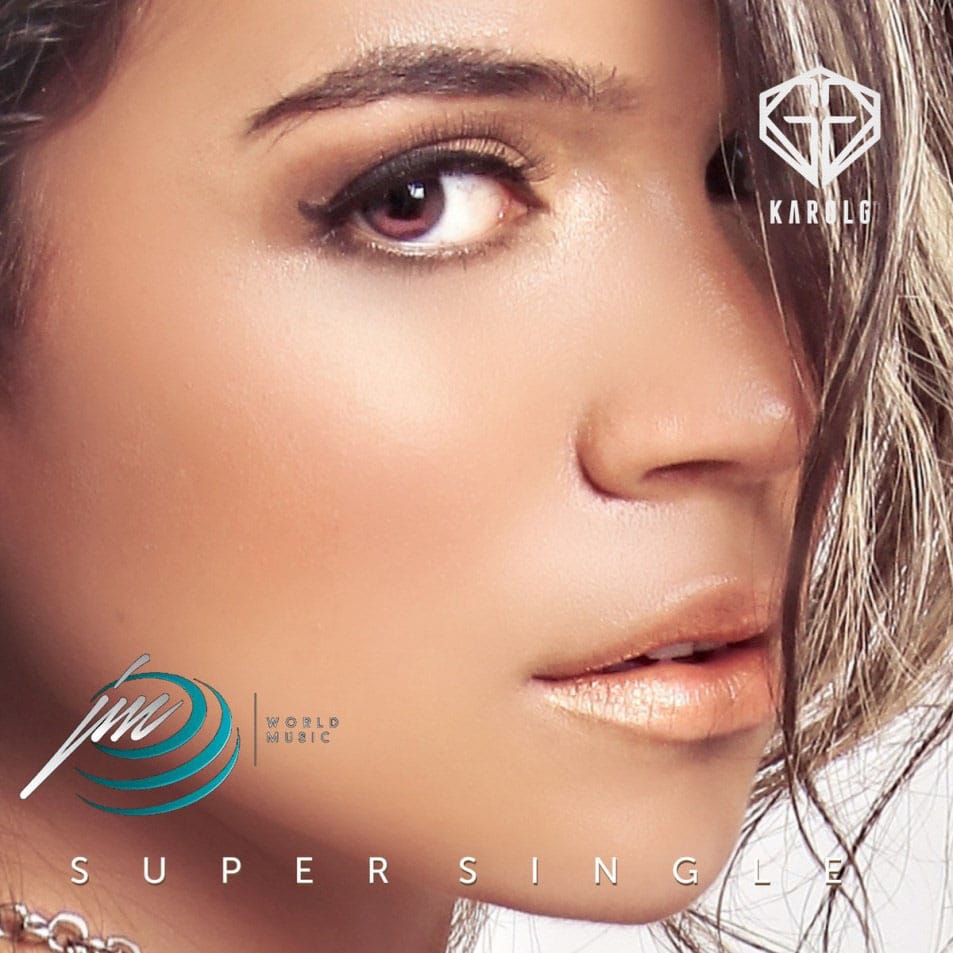 Here is an article showcasing Latin American music that isn't about "Despacito." Call it North American artists exploiting Latin American sounds in yet another industry or call it cultural exchange, but these questions undoubtedly surround incredibly important issues, and for that we recommend you read Remezcla's "A Conversation About Despacito, Justin Bieber, and the Exploitation of Latinos in the Music Industry" or Popcast's "Latin Pop Thrives, No Bieber Required." To center artists from across Latin America, we give you a mixture of classics and relatively new sounds in a belated summer playlist.
"Campamocha," Caloncho (Mexico)
RO: I think a tiny baby bird wrote this song. Its delicate textures could only have been blended by a creature open to higher levels of tenderness than humans. Yet, the minimalist production manages to create a rich world populated by dead grandpas, memories of fixing trucks, flightless birds and love sent to heaven. Caloncho's discography is full of love songs, and here even death is countered with a whisper of love to the departed.
"Ahora Me Llama," Karol G (Colombia) feat. Bad Bunny (Puerto Rico)
JP: Colombiana Karol G's "Ahora Me Llama" somehow made me wish I were having a more drama-filled summer, so that I could vibe harder to her nonchalant lyrics and endlessly danceable tracks. I am definitely projecting, but she sing-speaks in a way that demonstrates how she can be tough while still expressing her emotions, which is endlessly loveable from any female artist and from a reggeatonera. She perfectly balances the harshness of someone turned cynical after heartbreak while celebrating "saliendo con su propia esquad" (going out with her squad), alternately rapping and singing in dryer, huskier tones that she showcased on last year's "Muñeco De Lego." Bad Bunny's sad boy trap (Latin trap is also a good genre to look into) meshes with her in this song beautifully. They're over romance, and even if they're not — they're better off. Check out "Casi Nada," "A Ella" and "Mayores" for more party vibes.
"Maldigo El Alto Cielo," Violeta Parra (Chile)
RO: In the biopic "Violeta se Fue a Los Cielos," the committed communist and pioneer of the Nueva Cancion Chilean movement Violeta del Carmen Parra Sandoval damns the world entire with this song during a raging storm. It's an intensely raw song for fighting storms and the brutal, sparse film captures her hopeless fury beautifully.
"María, María," Miss Bolivia (Argentina)
JP: ¡Cumbia! I will always remember when one of my first friends at Amherst decided to teach me how to be a proper Cono Sur (Southern Cone) party chick because my abuelos only listened to folk music. "Reggaeton sounds more like boom-boo-boom-boo-boom," my friend said during a first-year pregame, "And cumbia is more like tss-tss-tss-tss." Miss Bolivia, named after Calle Bolivia in her neighborhood growing up in Buenos Aires, is a modern cumbia master in my gringa opinion. Her music has the inimitable combination of political references and a "tss-tss-tss" beat that, as cliché as this sounds, makes you want to move your feet. I know everyone hates Argentineans potentially more than Argentineans love themselves, but, at least for this track, please accept the pronunciation of "ll" as "jj" and the use of "vos" instead of "tú." I love how "María, María" communicates the complicated pride you have for your home and your neighborhood, almost chanting, "María, María viene con pan y rosas, cumbia y alegría" (María brings bread and roses, cumbia and happiness). I find that a lot of Southern Cone cumbia can be corny, but there are a number of queer Buenos Aires-based artists such as Miss Bolivia and BIFE that draw from regional Latin American genres like chacarera, tango and bossa to modernize the repertoire.
"Farolito," Agustin Lara (Mexico)
RO: Turns out it just takes a man who got his writing chops playing in the brothels of Mexico City to capture the loneliness of wandering a city in heartbreak. The man behind the song it is a bit of a legend: His full name reads Ángel Agustín María Carlos Fausto Mariano Alfonso del Sagrado Corazón de Jesús Lara y Aguirre del Pino. Fans refer to him as El Flaco De Oro. He was briefly and explosively married to the national darling actress Maria Felix. He's been covered by everyone from Pedro Infante to Nat King Cole. Yet all the accolades and stories fall away with the opening piano melody, and we're left alone on a barely lit street with nothing but a song.
Not all North American Latinxs speak Spanish! If you don't speak Spanish either, I recommend checking out Princess Nokia, A. Chal and Rubby. Plenty of their music is in English or Spanglish, and it is both up and coming and wonderful. Enjoy the tunes!