Arts & Living
Norm Macdonald Brought Levity Back to Comedy
Norm Macdonald — who passed away on Tuesday, Sept. 14. — was one of the great comics of our time, managing to be effortlessly funny whether he was talking about comically depressed moths, OJ Simpson, or the weekly news.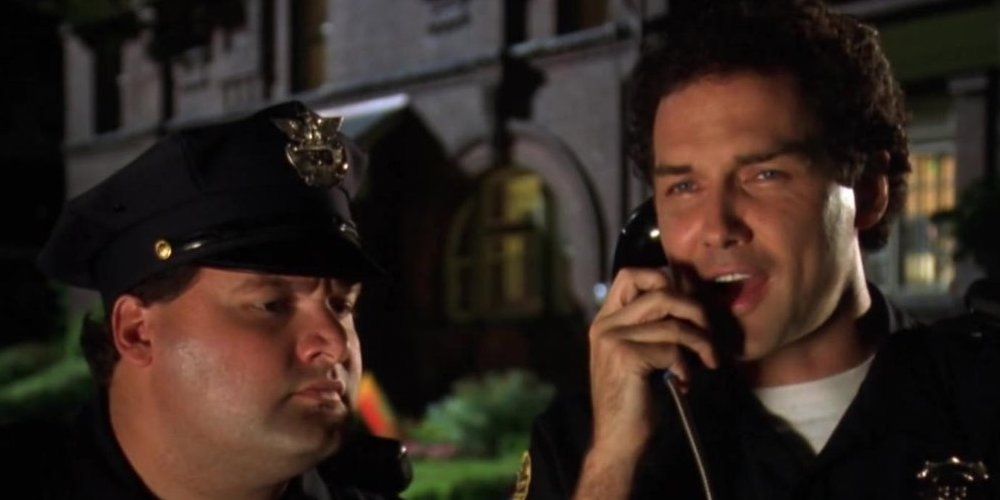 The comedic legacy Norm Macdonald leaves behind is best captured by his infamous moth joke, a clip that has been widely circulated since his passing last Tuesday, Sept. 14. It goes something like this: a producer sprung on Macdonald that he would have to stay for a second slot on "Conan." This, however, was hardly a booking snafu. Conan orchestrated the whole thing himself, "greedy" for more of the brilliant television Macdonald had to offer. Macdonald, left to sweat under the pressure, recalled a joke passed on to him about a moth who walks into a podiatrist's office. He leaned over to Conan and asked him how long his spot was going to be. "Around six minutes," Conan responded. Macdonald cursed his luck. The version of the joke he'd heard was just a setup and a punchline — five minutes and thirty seconds too short. But Macdonald was quick to the solution: if he could just extend the joke to six minutes, then all his woes would disappear! The resulting windup he improvises is an existential poem with the psychological detail of a Chekhov play. By the time Macdonald reaches the end of it, he's won the crowd over too many times to count.
Macdonald was intelligent, inimitable and above all, hilarious. If he never held on to fame, it's only because, as his six-minute moth joke suggests, he was never interested in being a comedian. After all, being a comedian is not just about being funny. In our culture, a comedian must first and foremost be someone who has the capacity to make people laugh. But many also see comedy as a vehicle of transforming pain into joy — or at least, making pain feel a bit less heavy.
For example: John Mulaney has struggled with addiction for over a decade and recently got divorced from his partner of seven years. Yet he is also one of the most successful stand-ups working today, and his 2018 Netflix special, "Kid Gorgeous," is nothing short of a class act. What makes it so good is more than Mulaney being a funny guy. It's in the detailed character work, disarming observations, measured self-deprecation and, to top it all off, a Trump-joke centerpiece that feels like a classic.
The world is a hellscape. Along with being funny, a 'comedian' is likely to be a person who is deeply insecure, or whose life sucks, or who thinks life sucks, or all three, and who will do anything to get as many people as possible to laugh at their own perceived suffering. Now — and this is just my personal opinion on the matter — I don't find the immense pain of others to be very humorous. Neither did Norm Macdonald.
Macdonald was an anchor on Saturday Night Live's "Weekend Update" through a good chunk of the 90s. He was relieved from the position after he made one too many OJ Simpson jokes, and then he made a hundred more after that. He hosted a podcast with Adam Eget, who is perhaps most famous for being incredibly unfunny. He starred for two years in an ill-fated sitcom; he appeared in a movie that, à la Chris Farley's comedies, is pretty bad but has its moments. He played a sidekick role in the Adam Sandler movie "Billy Madison." All things considered (even if we take into account the inordinate number of ManGrate sponsorships conferred upon him), we could hardly say that he ever saw Jerry Seinfeld levels of career success.
But Macdonald was funny. Really funny. If you're unfamiliar with his work you might not be immediately convinced of this. Moment to moment, Macdonald can come off as obtuse and unresponsive, everything a comic is not supposed to be. The point becomes moot, however, once you understand the unique comedic context he was working in.
Comedy, like most art forms, depends on its context.  It relies on context first for its setup, and second for its execution or punchline. It isn't a stretch to say that the very essence of a joke is context — which is why hack frauds will continue to hold millions of followers by simply referencing menial events. Take Stephen Colbert, who was for years a brilliant satirist of conservative media personalities on "The Colbert Report"; during all that time, I don't know if he ever lit up an audience like he has by merely saying Trump's name on "The Late Show." If the soulless Hollywood sequel machine has taught us anything, it's that people love to be reminded about things they know. And Norm Macdonald knew the thing that people know the most: people. He appealed to the wonderful possibility of simple human curiosity: the possibility of being amused by and fully valuing another person on the terms they present to you.
Macdonald never paid attention to the sometimes pretentious standards of comedy. Consider his Conan appearance in May 1997 where he laughs at and smiles through all his own jokes, breaking the convention of the unaffected joke-teller. In another interview, David Letterman comments on Macdonald's  constant grinning even through his own jokes. Norm, grinning wider than ever, responds: "Oh yeah, I guess that's not very good for comedians, is it?" Letterman, so disposed to acerbic takedowns, instead gives a little laugh. He says, with awe: "No, I guess not. But it works for you." It does.
Norm battled cancer for nine years and he never told the public. He never told most of his friends. During that time he recorded a special called "Hitler's Dog". The joke is that dogs are so loving, there must have been a dog that loved Hitler more than anyone else in the world. Norm imagines what must be that dog's first thought every morning: "Where's Hitler?" And the generals have to explain to this poor soul why Hitler's not around, that he's "doing some evil stuff." The audience is left to their own devices in creating the happy ending; when the key turns in the lock, when the front door opens: "O boy, O boy! Is it really Hitler? Hitler's home!" Joy, unleashed.
If there's a connection between suffering and comedy, it must be this: suffering happens, and  sometimes it's funny. Macdonald didn't insert his suffering into his comedy because he trusted it was good enough without it. No more complicated than that, or only as complicated as the moral of the Hitler-dog parable: All people can be loved. Not because they deserve it, but because it just happens, the way things happen to be.
Macdonald was one of the funniest people that ever lived, and I happened to love him for it. He was a real philosopher, a regular Socrates. Only difference being, that Socrates guy. What a moron.