Sports
Mammoths Perform Well at Valentine Invitational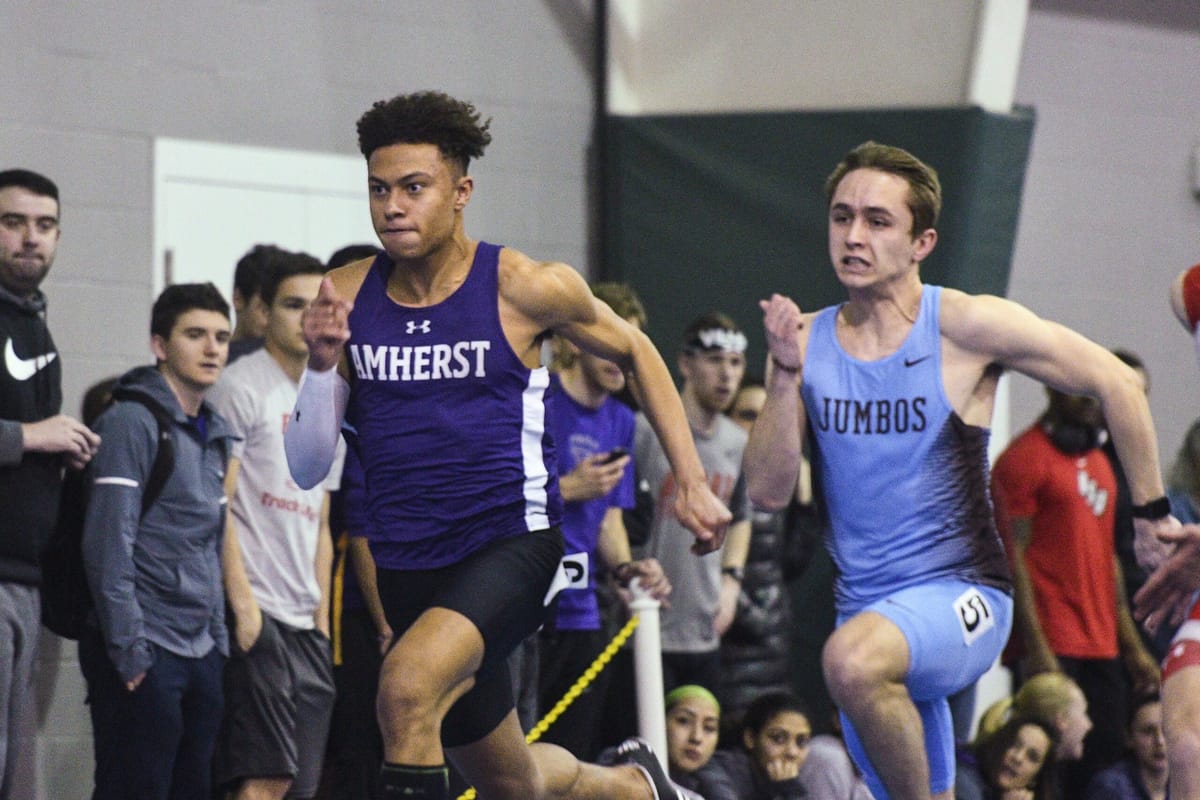 2020 has brought multiple program records for the men's track & field team, and this past weekend was no different as Henry Buren '22 set a new Amherst record in the indoor 200m at the David Hemery Valentine Invitational hosted by Boston University. Buren is no stranger to rewriting history, as he set three school records during last year's track season.
Going into Saturday's meet, Buren already held the school record for the 200m with a time of 22.32, set at the same annual meet last indoor season, which eclipsed the previous school record that had been held for 22 years by Mario Watts '97. This year, Buren was able to run a 21.92 at Boston University, lowering the school benchmark for the second year in a row. His time was also the 25th fastest registered time in all of Division III track & field so far this season.
Troy Colleran '22 and Jack Trent '23 each recorded new personal records (PRs) in the 60m hurdles, hitting the qualifying marks for the New England Regional. Colleran also logged a new collegiate best in the long jump with a distance of 23'-4.50", just barely behind John Pistel's '69 record mark of 23'-6.00". Spencer Ferguson-Dryden '20 set yet another PR in the mile with a time of 4:12.87, which places him in the top 10 nationally.
In the 800m, three Mammoths set new PRs, and both Wilson Spurrell '23 and Braedon Fiume '23 qualified for New England Regionals with times of 1:56.08 and 1:57.74 respectively. Both Mayowa Tinubu '20 (23.05) and Trevor Hall '22 (23.56) ran new PRs in the 200m, while Chris Gong '23 also hit a new collegiate best in the 60m with a time of 7.17.
The Mammoths travel to Providence, Rhode Island this upcoming Saturday, Feb. 22 for the Brown University Invitational. So far this season, there have been nine new program records set and 71 total times that have hit New England qualifying marks. Currently ranked 2nd in the NESCAC and 3rd in New England according to the U.S. Track & Field and Cross Country Coaches Association, the Mammoths will hope to continue their momentum before competing in the New England DIII Championships the following weekend.