Sports
Mammoths Split Squad for Weekend Competitions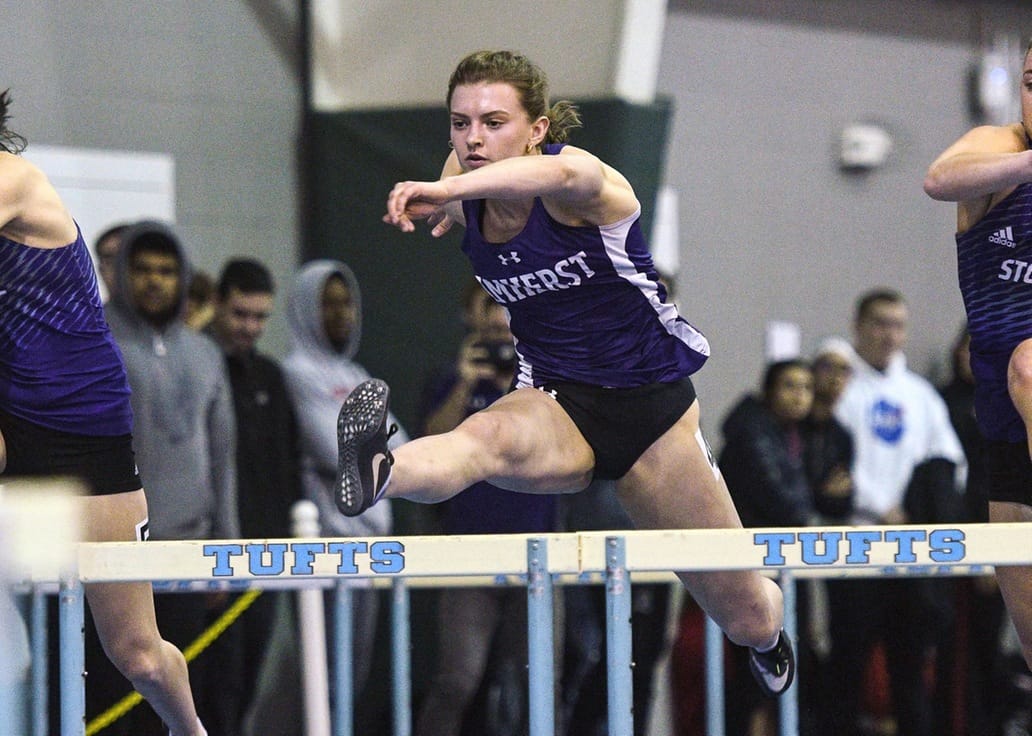 The Amherst women's track and field squads impressed over the weekend. The squad was split into two, with one heading to Tufts for the non-team scoring Cupid Challenge and another group headed to the Blue and Orange Invitational held at Utica College.
At the Cupid Challenge, notable performances included Isabel Park '20 notching a new personal record in the 200-meter race.
In the 600-meter race, Grace Haase '21, running the event for the first time this season, clinched a DIII New England qualifying mark and finished fifth overall in the race.
Jenny Mazzella '20 was similarly impressive, logging a collegiate personal best and qualifying for the DIII New England regional meet in the 800-meters.
The 1000-meters was another impressive contest for the Mammoths, as Rachel Ruderman '21 and Maggie Drew '22 solidified their spots at the regional championships meet, with the duo both logging career bests and finishing inside the top-15 at the Cupid Challenge.
Additional qualifiers for the DIII Regional Championships included Sophia Wolmer '23 and Sarah Gayer '21 in the mile, Kristin Ratliff '20 in the 5000-meters, and Lauren Lamb in the triple jump.
Hurdler Ella Rossa '21 additionally had a standout meet, logging a personal best in the shot put. However, her greatest success came in the 60-meter hurdles, logging another qualifying time and finishing in first place at the event. As it stands currently, Rossa is a serious contender for the national title at the DIII Indoor National Championships.
At the Blue and Orange meet, Annelise Romero '22 turned in the performance of note for the Mammoths, finishing in first overall at the event in the pentathlon at the meet. Romero finished inside the top five in four of the five events, and logged a new personal best in the high jump.
The Mammoths return to action this weekend, Feb. 14-15 when they will again look to log regional championship meet qualifying times, competing at the David Hemery Valentine Invitational hosted by Boston University next Saturday.