Sports
Men's Soccer Returns Key Contributors on Attack and Defense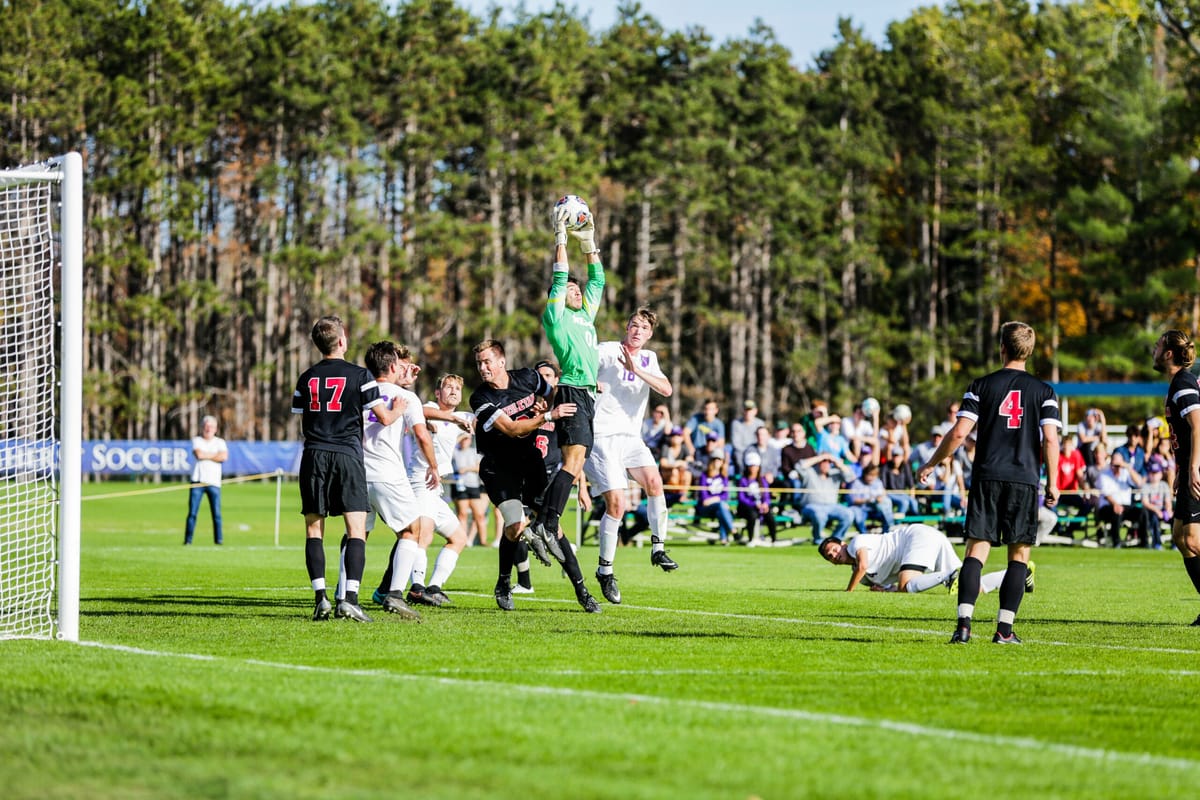 The Amherst men's soccer team finished last season with a 12-4-3 record, going 6-2-2 in conference play. Amherst reached the third round of the NCAA Division III tournament, before falling to the University of Rochester 2-1 just weeks after suffering a shocking defeat to Hamilton in the NESCAC quarterfinals.
Amherst, however, put together several impressive wins during the regular season, including several thrilling overtime victories and a 4-1 domination of Little III Wesleyan. The Mammoths, led by a core of young returning talent, will look to build on their impressive 2017 regular season and brush off the postseason disappointment.
Head coach Justin Serpone will helm Amherst's squad this season and undoubtedly work to produce an organized, athletic and focused squad comfortable both in possession and without the ball. This hallmark style of play, pragmatic in approach, has worked wonders for Amherst, which won the NCAA tournament in 2015 under Serpone's leadership for the first time in program history. Perhaps more impressive is the fact that in the NESCAC, one of the nation's premier soccer conferences, the Mammoths have emerged wearing the NESCAC crown five times in Serpone's 12 years with Amherst.
However, Amherst will have its hands full this season, having lost Kieran Bellew, Weller Hlinomaz, Aziz Khan, Sam Malnik, Aidan Murray, Cameron Hardington, Alden Von Ziegesar and Lee Owen to graduation. To offset these losses, Serpone has recruited a new batch of seven first years, who will hope to filter into the squad over the coming weeks.
Despite this high degree of turnover, the team returns several consistent starters, including three of the top four scorers from last year's squad. Leading scorers Sebastian Derby '21 and Fikayo Ajayi '19, who both netted five goals in 2017, will be back to spearhead the Amherst attack.
In the midfield, Jimmy McMillian '20, the team's third-leading scorer last campaign, will look to step into a larger role with the graduation of Khan.
Defenders Cutler Coleman '20, Kyle Kelly '21, Felix Wu '21 and Bryce Johnson '21, who were all regular starters on last year's team, will look to further strengthen a back line that held opponents to less than one goal per game last season.
However, perhaps the most interesting and competitive position to watch in the coming year for Amherst will be in net, as the team returns two sophomore goalkeepers, Michael Stone and Kofi Hope-Gund, who split time in net last season. Each performed admirably, and the two appear set to continue to split time between the pipes for the Mammoths.
On the touchline, Serpone has added to his staff, bringing on Bill Schmid who briefly served as interim head coach at Springfield College. Schmid comes after the departure of assistant coach Matt Travis, who left to become the head coach of the Coe College men's soccer program after serving under Serpone for two years.
Quick integration and appreciation of this system will be necessary given the Mammoths' opponents and expectations for the coming season. Though the Mammoths were ranked 10th in the nation in the most recent polls, Amherst may find it difficult to move through its season unscathed, as it will have to face fifth-ranked NESCAC foe Tufts early in the campaign.
The Mammoths begin their season with a clash against Wentworth College next Wednesday, in Boston, Massachusetts at 7 p.m.