Sports
Men's Squash Faces Trio of Conference Opponents in Little Threes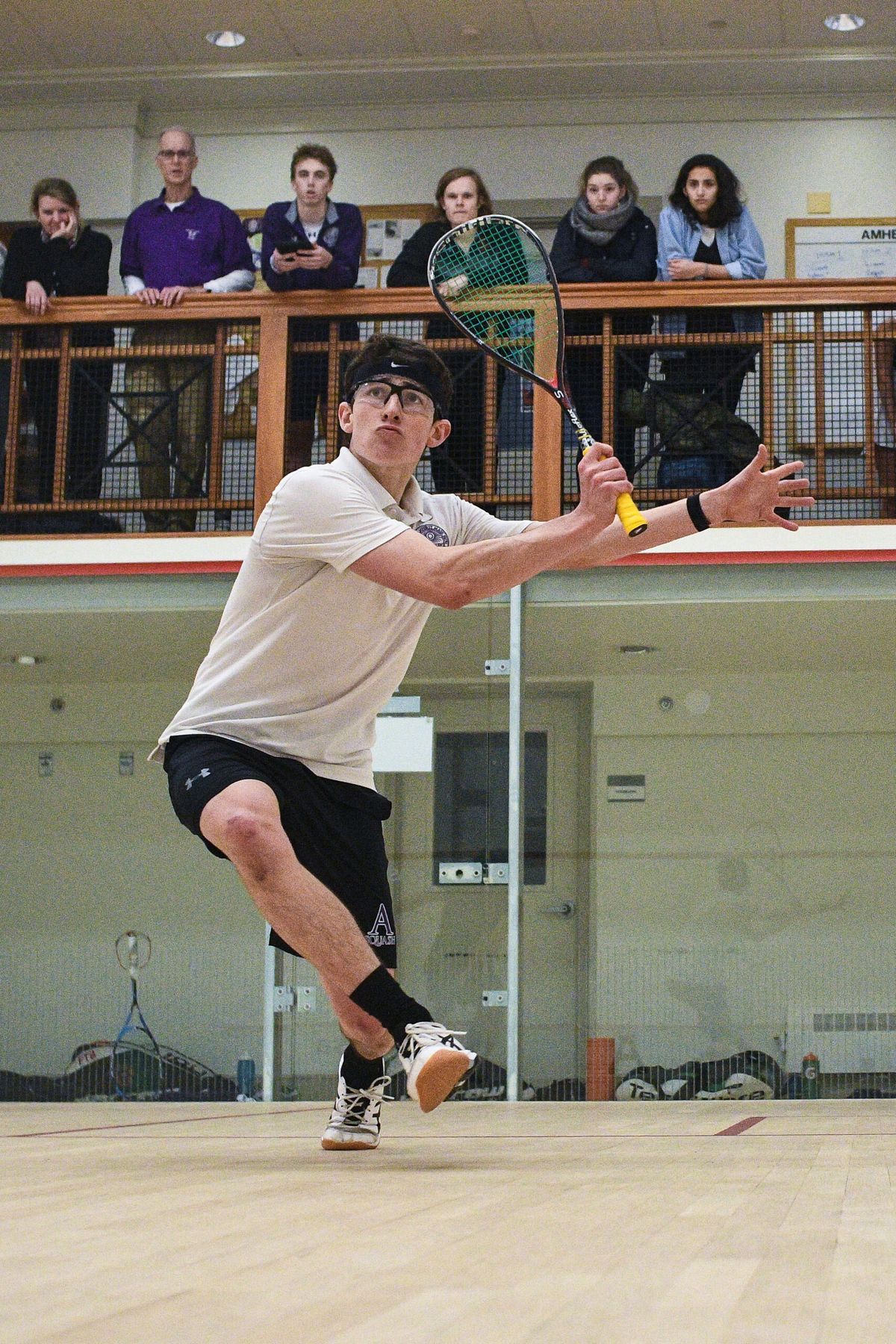 The men's squash team hosted a trio of NESCAC opponents this past weekend, including a doubleheader with Little Three rivals Williams and Wesleyan on Sunday Feb. 2.
The weekend began with a Tufts visit to Amherst for a Friday night matchup. The Mammoths were able to handle the Jumbos winning by a final score of 6-3. The team followed this up with a victory against Wesleyan on Sunday morning. However, the Mammoths were not able to defeat the Ephs on Sunday afternoon, finishing the week with a 2-1 record against NESCAC opponents.
On Friday, Amherst was able to win on six of the possible nine courts against Tufts. Amherst took victories on the #1, #2, #4, #5, #6 and #8 courts against the NESCAC foe. Robinson Armour '22, Charlie Sutherby '22, Robert Parker '21, Terrence Wang '21, Nathaniel Mosse '23 and Pavan Nagaraj '21 all claimed victories against the Jumbos. Parker had an impressive performance as he defeated his opponent 3-0 in just 20 minutes.
In the first match on Sunday, the Mammoths trumped the Cardinals by of 9-0. It was a dominant performance against a Little Three rival, with Amherst dropping only three total sets across the nine matches.
Amherst did not give Wesleyan much hope as all but two matches ended in under thirty minutes. It was a very quick match, which was very important since Amherst took on Williams in the afternoon. Williams proves a tougher opponent than Wesleyan, so preserving energy for the second match of the day was essential to the Mammoths.
Amherst was unable to sweep its Little Three rivals as the team fell by a score of 7-2 against Williams. The lone winners against Williams were Armour and Sutherby on the #1 and #2 courts, respectively.
Armour and Sutherby both had an outstanding weekend as they both won all three of their matches. Amherst battled the entire match but was unable to come away with a victory against a very strong opponent.
This was the final match of the regular season leaving Amherst with an 8-5 record on the year. Amherst will be back in action on Feb. 7 when the team competes in the NESCAC championships.