Sports
Men Swim for Records, Third at NESCACs
Men's swim and dive took third place overall at the NESCAC Championships. Five swimmers took home All-NESCAC honors.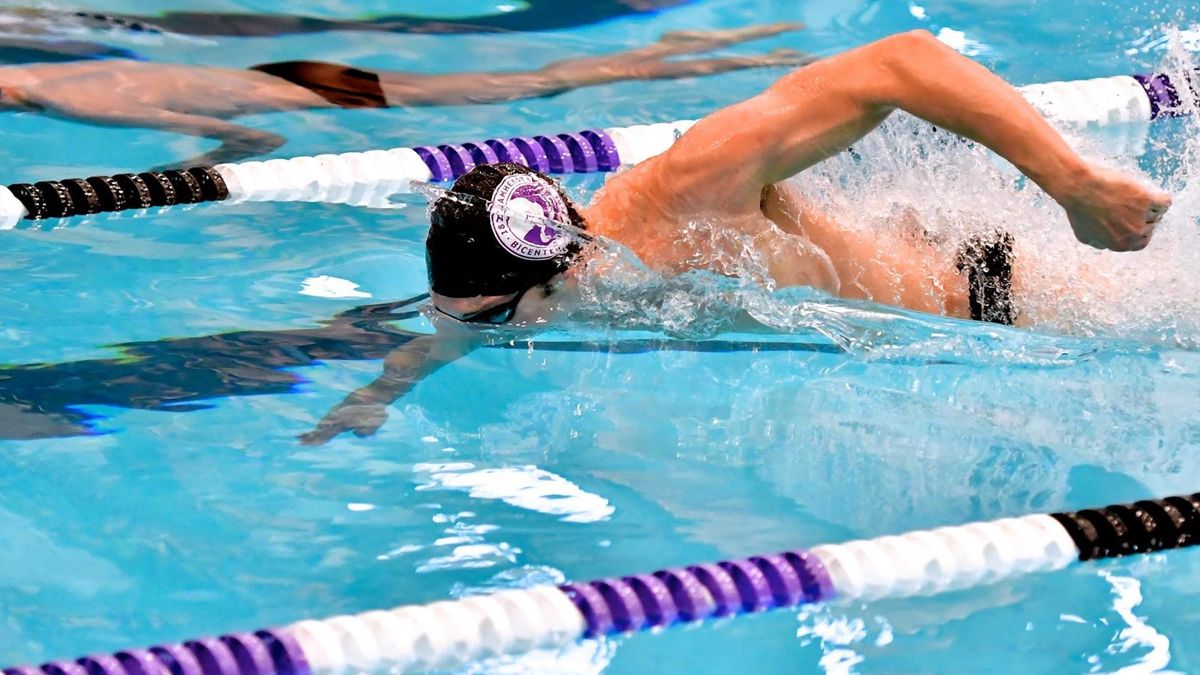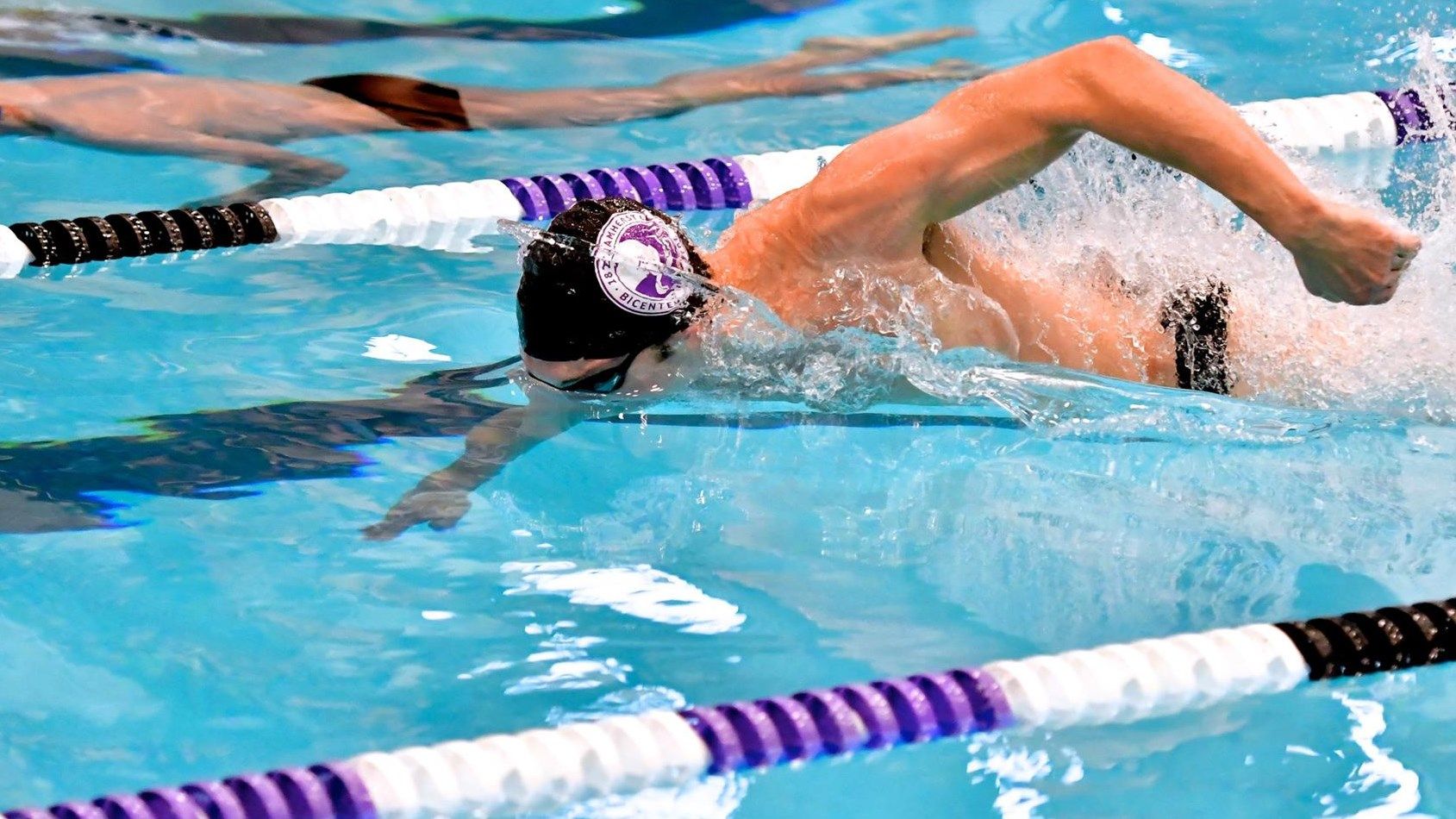 For the fourth year in a row, men's swim and dive finished in third place at the NESCAC Men's Swimming and Diving Championships after a successful final night of competition at Colby College from Feb. 17-20.
Amherst finished with 1,069 points, trailing Tufts with 1,577.5 points and Williams, which won its third straight championship with 2,086 points. Five Mammoths earned Amherst eight total All-NESCAC awards, which are given to the top three finishers in each event.
On Friday night, senior Scott Romeyn '22 won the 50-yard freestyle in a time of 20.06 seconds, breaking his own 2019 school record of 20.10 in the process. The first of his three All-NESCAC performances, Romeyn's NCAA B-mark set a new pool record at Colby and ranked, at the time of the swim, top-five in all of Division III this season.
The rest of Amherst's all-NESCAC performances came on Sunday, the final day of the competition. Finishing in second place, the 400-yard freestyle relay team of Tyler Knightly '24, Romeyn, Will Taylor '25 and Kenneth Woodsum '25 swam an NCAA B-cut time of 3:00.49.
Romeyn also finished second in the 100-yard freestyle, touching the wall with a time of 44.52. In the preliminary rounds of competition, Romeyn swam a 44.36, which was a top-20 national time this season, and all but wrapped up his 15th career All-NESCAC honor.
Woodsum finished in third place in the 200-yard butterfly with a personal-best time of 1:49.08 — an NCAA B-mark. Tor Metelmann '25 also finished third in the 200-yard breaststroke, with his time of 2:01.24 beating a personal best and hitting the NCAA B-mark.
But awards aren't everything, and many performances that did not achieve All-NESCAC honors were impressive nonetheless. On Thursday, the "A" 800-yard freestyle relay team of Taylor, Knightly, Justin Papagelis '24 and Andrew Bernstein '25 outperformed their seed time by 10 seconds, coming in fifth place with an NCAA B-mark, finishing in 6:43.61.
On Friday, the 200-yard freestyle relay team of Romeyn, Taylor, Kevin Ma '23 and Christian Moy '23 swam a 1:21.84, good for an NCAA B-mark. Knightley also swam an individual NCAA B-mark of 4:32.15 in the consolation finals of the 500-yard freestyle.
Saturday, the penultimate day of competition, saw senior Peter Baird '22 finish fourth in the 400-yard individual medley, swimming a personal best of 4:03.12. In the 200-yard medley relay, Ma, Liam Loveless '24, Woodsum and Romeyn swam a season-best time of 1:30.68 for fifth place in the event and an NCAA B-mark. Knightley also individually finished fifth in the 200-yard freestyle, swimming a personal best and NCAA B-mark time of 1:39.96. Metelmann then won the consolation final of the 100-yard breaststroke with a personal-best time of 56.33 seconds.
On the final day of races, the personal accolades kept coming. Knightley finished eighth in the 1,650-yard freestyle, swimming an NCAA B-mark and season-best of 16:04.18. Nolan Scanlan '24 also swam an NCAA B-mark and season best in the 200-yard backstroke with a 1:48.12. Then sophomore Jeff Gerber '24 and classmate Loveless both swam NCAA B-marks in the 200-yard breaststroke trials, with Gerber swimming a 2:04.02 and Loveless a 2:04.40. Both times were personal bests.
After an impressive NESCAC Championship Invitational, the men will now look toward the NCAA Division III Championships in Indianapolis, held March 16-19. Selections for the Championships will be announced on Wednesday, Feb. 23.