Sports
Men's Soccer Falls to NESCAC Foe Middlebury on Set-Piece Mistake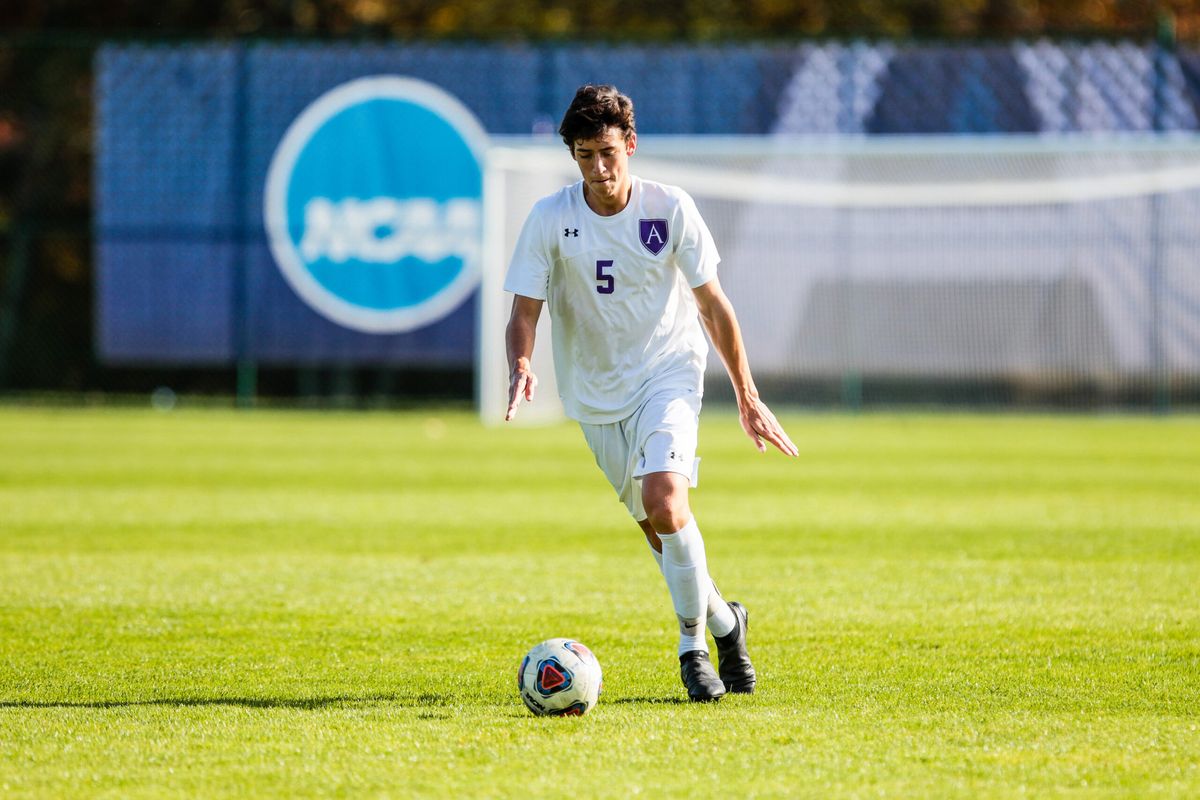 On Saturday, Sept. 15, the Amherst men's soccer team suffered a hard-fought 1-0 loss to Middlebury. The low score was the result of impressive defensive performances by both teams, with the Panthers just managing to sneak one goal into the Amherst net.
"Credit goes to Middlebury for competing hard today," Amherst head coach Justin Serpone said. "They were an NCAA team last year and were defending their home turf. There aren't a lot of chances in NESCAC games so you can't afford to make a mistake. We made one and they capitalized on it."
Saturday's game proved a physical fight, with the referee brandishing six cards — two for Amherst players and four for Middlebury — and blowing the whistle for 33 total fouls.
The sheer number of infringements spoke to the high energy that existed from the very start.
The first half finished with only two total shots for Amherst and just six for the hosts.
Mammoths goalkeeper, Michael Stone '21, finished with one save in the opening frame, but the Panthers forced him into four saves in the second half.
Meanwhile, the Middlebury keeper only had to make four saves over the duration of the game — a testament to the defensive solidity of the Panthers backline.
Middlebury scored the game's only goal on an unassisted effort by Henry Wilhelm in the 74th minute.
With under four minutes remaining in the game, Matteo Mangiardi '21 had Amherst's best chance of the game after a beautiful passage of play, but the Panthers' goalie came up big to deny the tying goal.
The loss was the first of Amherst's season, leaving the Mammoths with an overall record of 2-1-0 and 1-1-0 in the NESCAC.
Amherst will return to action on Saturday, Sept. 22 for the team's home-opener against archrival Williams in what promises to be a thrilling contest.