Sports
Men's Soccer's Kyle Kelly '21 Talks Style and Title Hopes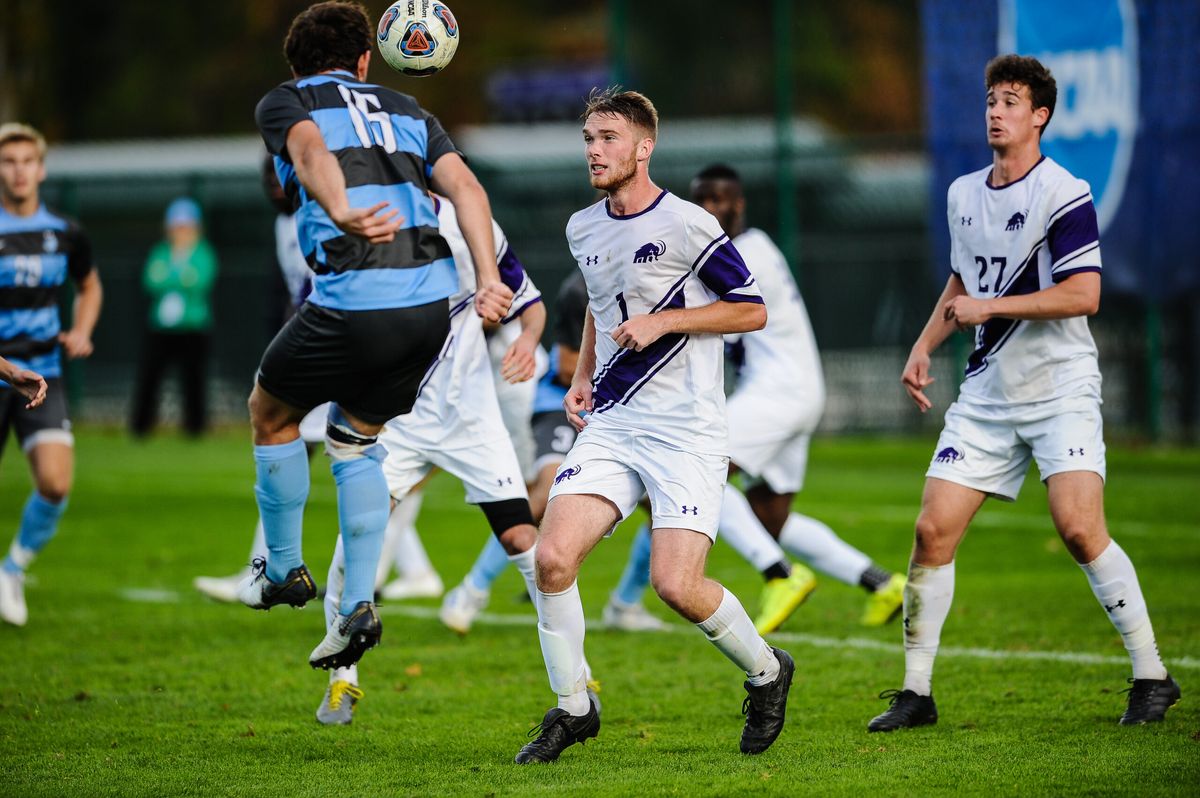 On Dec. 2, the Amherst Student sat down with Kyle Kelly '21, a center back on the men's soccer team. He double majors in economics and psychology and is from Scotch Plains, New Jersey. The Mammoths are competing in the Final Four of the NCAA tournament this weekend in North Carolina on Dec. 6, playing to make it to the national championship game on Dec. 7.
Q: Describe what soccer feels like to you? A: Ever since I was young, I've liked playing because when I'm on the field, I feel like I'm free. I just get to enjoy myself and not think about anything else – it helps me clear my head.
Q: How do you feel the season has been going so far? A: Overall it's been a really good season. We had an undefeated regular season. We were unlucky in the NESCAC tournament, but it didn't mess up our grove. Now, we're off to North Carolina this Wednesday to compete for a National Championship. Obviously I'm very excited because this is uncharted territory for everyone currently on the team. We know we're very capable, and we have great team energy. Going into this weekend, I have supreme confidence in our ability to finish what we started.
Q: Can you talk about why the team has made it so far in the NCAA tournament this year? A: I think it's due to the team identity – we're changing our style of play from more of a long ball team to using more possession, fast pace and fast build-up. In my time here, it's been slowly changing, and this is the first time where this change is becoming fully visible. This is a good considering the personnel we have at this time because we have more skill-based players. This way of play is more sustainable, because whereas before you had to rely on someone getting a header or getting lucky, in a one game elimination tournament – like the NCAA tournament – using this method to win six games in a row is very difficult. Now we can create our own scoring opportunities. I think this is important because it allows us to control our own destiny. As long as everyone's working on the same wavelength, we make ourselves a hard team to beat.
Q: What will it mean for the team if you win a National Championship this weekend? A: If the team wins a National Championship this weekend, I think the whole team, myself included, would feel an overwhelming sense of joy and accomplishment. To accomplish that we're trying to execute whatever game plan coach [Justin] Serpone gives us, because in the end that will be what these up-and-coming games come down to. Again, we know our talent, we know our ability; it's just whether we're able to, on the biggest stage, show it. Most Division III soccer programs dream of making the Final Four, so the fact that we made it is already a huge accomplishment, but considering we're not like most DIII soccer teams, we're not satisfied with only that.