Arts & Living
A Musical Guide to Surviving and Thriving During These Final Weeks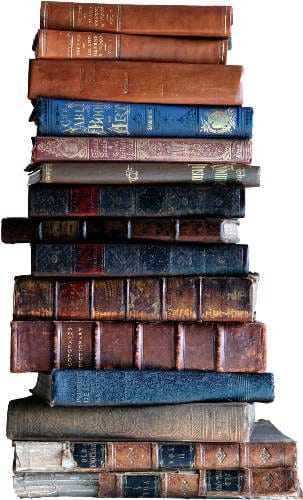 We have been dreading it all semester: finals week. Everyone knows the feeling of impending doom that clouds the campus during this time of year, but I am here to tell you it doesn't have to be this way. No, unfortunately, exams and papers are not canceled, but here are a few things to help you out during those times when giving up seems like the easiest plan of action. Without further ado, here are a few musical tips and tricks that are sure to make studying a little easier.
While Studying for a Big Exam
My biggest tips when studying for something important are: Keep your favorite bands out of the situation entirely, and become familiar with an app or website that specializes in playlists. When you desperately need to pay attention, you should eliminate all distractions from the task at hand. Streamlining your focus using music is a great way to do this. However, no matter how much you think you can stop yourself from dancing around or belting along with your favorite band's latest album, I promise that you most likely can't. Everyone's guilty of it. I know I am. Previously curated playlists, or better yet playlists created by someone else, ensure that you won't be constantly switching the song and falling prey to the lure of your electronic screen and all the distractions it has to offer. Good apps and websites include Spotify, 8tracks and iTunes Radio (the 1975 station and Haim station are both stellar).
While Writing a Research Paper
Just like you don't want to distract yourself from your textbook, you also don't want to distract yourself from your own train of thought!
For reading and writing, I suggest taking on the full album approach. I've personally found that listening to one artist while writing is the most ideal way to go about things, because with an album there usually won't be a ton of variation, so you can focus on your thoughts. Usually each song on the album will sound different, but coupled with the other tracks, the effect will be a uniform sound that coasts easily through your ears. Your favorite, more subdued artists are best for this tactic. You should be able to mindlessly hum along to them without distracting yourself completely. Here are a couple of my favorite artists to listen to when I write:
Grizzly Bear: This New York based quartet makes music with artfully blended harmonies and synthesizers so nice that they will make you forget you're doing work at all. Check out their 2009 album "Veckatimest."
Alabama Shakes: Their newest release from earlier this year, "Sound & Color," is full of slow tracks that are interesting enough to keep your ears happy but your mind focused on what's important. Also, lead singer Brittany Howard is awesome, which should be reason enough to listen.
Mary Lambert: You probably remember Mary Lambert from her collaboration with Macklemore, "Same Love." Well, it turns out she has her own full album of tracks with spoken word pieces sad enough to make you cry, as well as covers that will make you rethink your entire understanding of the original songs.
Logic: East Coast rapper Logic recently released his second full-length effort, titled, "The Incredible True Story." With this album, Logic takes a fairly nuanced approach and creates an album that tells a story through its songs and skits. While this album may err on the side of distracting, it's still nice to listen to, and if you're struggling with a creative project, it is sure to get those creative juices flowing.
While Taking a Break
This is one of the most stressful times of the year, and that means that sometimes you just want to sit in bed and watch "Parks and Recreation" instead of doing work. It's the natural response to mind-crippling stress. If you struggle with this issue, I suggest you get out of bed, close out of Netflix and crank up your favorite upbeat songs to jam out to. If you love the music, you'll probably start dancing, which will in turn get your blood pumping. Once that's happened, convince yourself that these hellish weeks are almost over and that you can do it, because you can!
My suggestion for what to listen to in this case is very simple: Listen to what you love, listen to the song you know all the