Alumni
Musings of a Monarch: an Interview with His Serene Highness Prince Albert II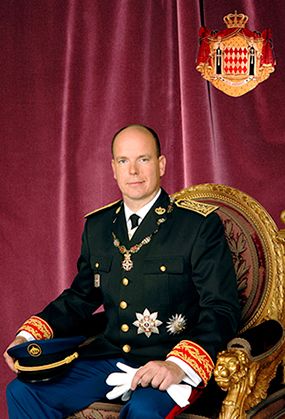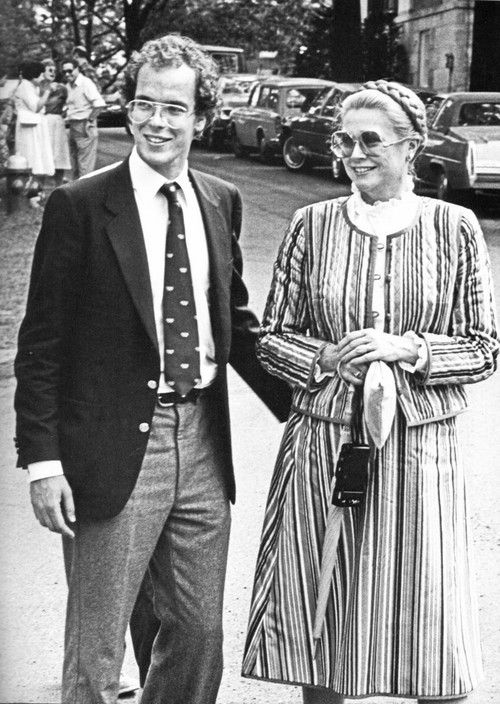 His Serene Highness Prince Albert II of Monaco is the 32nd hereditary ruler of the principality of Monaco. His reign began in 2005 and continues to this day. Prince Albert II was the only son of Prince Rainier III, and his wife, Princess Grace Kelly. He was baptised on April 20, 1958 with Queen Victoria Eugenia of Spain and Prince Louis de Polignac as godparents. The prince graduated from Amherst College in 1981 with a degree in political science. At the college, he participated in numerous varsity and club sports, sang in the Amherst College Glee Club and held a job in the art library. Following graduation, Prince Albert served in the French Navy, attended the Olympics as part of his principality's bobsledding team and held multiple positions in the International Olympic Committee. His Serene Highness also founded the "Prince Albert II of Monaco Foundation" which focuses on environmental protection. The foundation has an ongoing partnership with the college.
Sophie Wolmer: Why did you decide to attend an American college, and Amherst in particular?
Prince Albert: There was a discussion at the time [that I was to choose a college] that I had, of course, with my parents. I had always had it in the back of my mind [in] my early teens. And so it was pretty clear to me that I wanted to have that experience. I didn't know where that would be. I went to see different colleges, but in the end, it seemed to me to make sense to go to a smaller school, one where you would be able to have some sort of interaction with your professors and I liked the idea of having classes that were a seminar-type of format. I thought that that made sense. And then, there was a more human side to it. At a big state university, I would just be a number in a huge classroom. Also quite frankly, there was a friend of my mother's [Grace Kelly] that had told her about Amherst. I interviewed at different schools: Princeton and — I probably shouldn't say the name — Williams, and even the Naval Academy. I didn't quite think that [the Naval Academy] was the right channel. Although, after Amherst, I did spend eight months in the French Navy training program, and that was very interesting. It was a great experience!
Anyways, I had a great interview at Amherst. Dean [Ed] Wall of admissions, a great historical figure now, was the dean of admissions for quite some time. He was such a lovely person, quite a personable person. I just loved the campus and loved the general kind of atmosphere there. And then, before I knew it, I filled in some good [application] papers I guess and made a choice that I have never regretted! But [studying at Amherst] was an incredible experience, so enlightening and great. I knew the States — I had visited many, many times because I am half-American. My mother was American which gave me a different kind of opening and experience.
SW: What was your favorite course at Amherst?
PA: Wow, maybe human sexuality? No, no, no, [laughs] I don't know. I can't say I had one favorite one, but there were some wonderful political science classes that were really amazing. Professor [Ronald] Tiersky, Professor [Hadley] Arkes — all of those people. And then I took some great literature courses, some in writing, and then a lot of art. I took some sciences too, but you know, that's the beauty of liberal arts education. Not only does it make you work hard on different things, but [it] keeps your mind open all the time. You gather so much information, knowledge and different perspectives on the world, rather than being solely focused on one area. Of course, you have to focus at some point but, [the liberal arts] really forces you to have a genuine interest in different subjects and [acquire] different experiences. And it's a word — experience — that I [have] already said a lot in this short interview so far. I mean, it's true though. I can't speak more highly than I am right now of the liberal arts education.
SW: How has your Amherst education shaped your reign and your royal duties?
PA: Well, you know, that's the great thing. I'm sure you've heard this from several of your professors — and it's probably true of any college or quality education — [but the liberal arts education] really teaches you to think on your feet [and] to be able to respond to different different situations. If you have that background, you know where to look for information and what to do with it. The sort of thinking [encouraged by the Amherst education] keeps your mind open to different possibilities.
"It's paramount to be able to have the flexibility to work and to listen. It's very important. You learn to do that at liberal arts colleges: to be a good listener but [also] form your opinion pretty quickly. Amherst provided the tools to make the right choices."

— Prince Albert II
[It has taught me that] there's not just one truth in the world; there's several different possibilities out there. Technology has shown that there's a whole range of possibilities. As I said, my education has taught me to think on my feet and to think outside of the box. This is incredibly necessary in our day and age for any position of responsibility no matter what you do in life — but especially if you're in a position of responsibility like I am.
It's paramount to be able to have the flexibility to work and to listen. It's very important. You learn to do that at liberal arts colleges: to be a good listener but [also] form your opinion pretty quickly. Amherst provided the tools to make the right choices. Of course, you learn from your books and from different media, but [at Amherst], the different conversations that you have outside of the classroom are as important as those that happen in the classroom.
[In today's world, Amherst students] are confronted with an incredible amount of information. There were no personal computers [during my time at Amherst], but for some courses we did have access to a big computer room in the basement of Converse. That has changed. Now, you have a lot of information at your fingertips, but never underestimate the value of interacting with your professors, fellow students and other people that come into your student life. So I think that that all has prepared me in a wonderful way. And then the other thing is that I had great life experiences in sports and extracurricular activities that kept me grounded and kept [me] interested in different things, different contexts and led me to appreciate different things.
SW: What sports and extracurricular activities did you participate in at Amherst?
PA: I did quite a bit of soccer and tennis, [as well as] squash and swimming. I tried to have a sport for every season, but it didn't always work out well. I loved every aspect of it. I knew I wasn't going to be good at basketball, football or baseball so I didn't really try out for those. I threw the softball around a little bit, played a little ultimate frisbee and did different things in the spur of the moment. [I was very much the guy who was] joining friends to do informal pick up games, this or that.
And of course, I was able to go back to Amherst in recent years and so I saw that great new facilities are [now] available. Even back in my day, [the athletic facilities were] already fantastic for a small school like ours! Those facilities made it possible to play a whole range of different sports whether they were intercollegiate or just recreational. But I think it's just a wonderful opportunity [for students at Amherst] to be engaged in sports.
SW: How did your experience as an NCAA college athlete inform your Olympic experience?
PA: When you're competitive in sports, it triggers you to want to try different things. It's pretty much my personal curiosity that led me to try unusual sports and I played at different competitive levels. I have played 17 different sports in my life. A lot of those I happened upon quite by accident. I stumbled into bobsledding. I didn't really think about it until the Olympics in 1980. It was during that time that I went up on a weekend to Lake Placid to watch some Olympic competition. Then, I saw a bobsled competition for the first time in my life.
So, Amherst was involved indirectly in my interest in bobsledding. It wasn't until four years [after I graduated] that I went down during a sea vacation in St. Vincent, Switzerland, to do a guest ride at the track there at St. Lawrence. It was great! A lot of fun. It was like a roller coaster with ice around you. But, I didn't think of training or doing it competitively, until the following year where I met a Swiss coach who turned out to be the husband of my sister Carolyn's and my first nanny — when we were kids.
It's an incredible story of coincidence. So, then I started — this was the winter of 1985 — getting into bobsledding and started training for it. I went to different driving schools to learn how to drive the sled and to train for the event. Then, I started recruiting some other guys [for the Olympic Team]. It was really kind of incredible how it all happened! That original trip to the Olympics [in 1984] and trips to Canada planted a seed in my head.
SW: What is bobsledding actually like?
PA: It's fascinating because [bobsledding is] a team sport: whether it's a two man bobsled or one man bobsled. You know, you've got your teammate or teammates with you, but when you're a driver, it comes down to you, your sled and getting down the track in the fastest line possible. But, it is also about taking the safest line, too, because you're responsible for your teammates. It's very interesting, psychologically, and takes a great deal of preparation. You have to combine your athletic ability to to push the sled out of the starting blocks and then you have to quiet down and be able to focus on your sled and the track. You have to try to beat the track and beat yourself.
SW: So you're quite the athletic extraordinaire sir, but did you do any other clubs or activities outside of sports at Amherst?
PA: Yes, I was a member of the college Glee Club at the time. Now there are mixed choirs, but at the time, I was a part of the male choir and Glee Club. And that was fantastic! We did concerts and tours outside of Amherst with other orchestras. In the summer of 1979, [we toured] Europe and the Middle East under the leadership of Professor Bruce G. McInnes. It was fantastic!
"And then I was interested in the arts too, and held a job in the field. I was an art library attendant for several months — it was great to know what it feels like to earn a paycheck. Not that I don't get paid in Monaco, but I don't really see my paycheck."

— Prince Albert II
And then I was interested in the arts too, and held a job in the field. I was an art library attendant for several months — it was great to know what it feels like to earn a paycheck. Not that I don't get paid in Monaco, but I don't really see my paycheck.
SW: In your day-to-day life, do you still look back on your time at Amherst?
PA: Not daily, but very often. And I'm reminded through Amherst-related objects I have around the home but also, through friends that I'm still in touch with. Also, [I have a relationship with] your president [Biddy Martin] and different officials from the college. I'm very happy to help when I can.
But of course, I do remember those great times. College is a very special time in one's life and I [remember the memories fondly], even though those memories are unfortunately now 40 years old, or very close to that. By the way, in May, I will be participating in an online session with some of my classmates [for] a virtual reunion.
SW: What led you to establish the Prince Albert II Foundation (PA2F) Green Revolving Fund?
PA: Well, you know, it was very simply a discussion with your president [Martin]. Since my foundation — the one I created here — was also involved in similar types of funds with various organizations (like coral reefs for marine protected areas) it made sense to help an educational institution. I wanted to give Amherst priority if they wanted to establish such a fund. I think it was a very appropriate vehicle to not only raise awareness, but also to get people involved and interested in environmental issues.
And because of the college's newest policies and policy of recent years to find more sustainable solutions in terms of energy conservation and waste management, [both parties] thought that it was a great way to maintain a connection and [create] a general strategy in the best way possible.
SW: How do you view Monaco's role in environmental issues?
PA: Well, I think, Sophie, quite frankly, we've been able to set up different policies nationally and then internationally. I thought, many years ago, that Monaco could — given [Monaco's smaller] size and consequently that it is easier to do things here — implement new policies and lead by example. [We could] show what's possible on a smaller scale, which would lead to replication on a larger scale.
What we first concentrated on was clean mobility. For 20 years, back in my father's time, we had alternative energy and electric vehicles. We also had an alternative energy vehicle show every year in April. That led to [the implementation] of various schemes and incentives. Not only did the government turn their fleet of vehicles into electric or hybrid vehicles, but it also gave incentives to individuals to purchase electric or hybrid vehicles. That led to a whole strategy of moving toward clean mobility in different areas. It also marked a shift away from public transportation to biofuels.
A few days ago, [Monaco] presented a truck in Prague for construction purposes that is fully electric. [Monaco has] had electric buses now for almost a year now. We were [also] able to put more of an emphasis on trains. We bought four new trains to put emphasis on public transportation in and out of Monaco. [Our aim is] to increase the frequency and numbers of railways and services in and out of Monaco. Also, we have a free electric bike service. All the bike rentals are electric. There is also a free car service: a fleet of small French cars, the Renault Twizys. We have developed a whole range of possibilities to increase our efforts, including mobility.
Then, we have moved to put different standards of construction in place to make new buildings. Not only [will these buildings] meet the international standard in terms of eco-friendliness and [the use of] environmentally friendly materials, but [Monaco's infrastructure] will also become energy-neutral first and then energy-positive. That took a little time to put into place, and there was some resistance at first (because it was more expensive and because [it represents] a movement away from what was common practice).
In our efforts to help internationally — this was before I set up my foundation — we were able to participate in bilateral projects with different countries around the Mediterranean Basin. We then created small environmental projects in neighboring regions. This has had a social impact on local populations [including] some in Lebanon, some in Morocco, Madagascar and other African countries. It has become apparent that it's time I do something — not just with the Monaco government, but for something more personal, such as a foundation, that could be the right vehicle to address urgent needs for environmental problems.
SW: How do you anticipate that these substantial efforts will have a significant impact on the carbon footprint?
PA: I'm sure you've seen that every country has their own goals for the Paris Agreement. [Monaco] has slightly increased their targets. The goal is an 80 percent reduction in greenhouse gas emissions by 2030. By 2050, we are aiming for carbon neutrality. We're on the right track now, but still need to increase our effort somewhat. We've already reduced our greenhouse gas emissions by some 28 percent. Additionally, we have new possibilities [for environmentally friendly construction] in the renovation of some old buildings.
SW: Monaco's Covid-19 policy has been remarkably successful at controlling the spread of Covid-19. How did you decide what measures would be best for your principality?
PA: Of course, we do have a scientific and medical board that consults with the government. I usually follow their recommendations. We look closely at our incidence rate. When considering contaminations, the standard is per 100,000. We have to adapt the number to us because [a standard of] 100,000 people goes way beyond our borders. [Instead], we cater to the Monaco population that is just over 30,000.
But, you have to take into account our neighboring towns. Those towns benefit from our medical facilities and fall under the medical umbrella if you'd like. Thus, we consider more than 55,000 people potentially. From the beginning of the crisis, we have had a lower incidence rate than neighboring France.
When we decided to keep the restaurants open, especially in the evenings, that caused a little bit of uproar with our neighbors. Their restaurant owners said, "Hey, that's not fair!" So, we tightened down and now restaurants are only open at lunchtime for Monaco residents. [Restaurants] can't accept reservations for people who cannot prove that they have a legitimate reason to be in Monaco.
We haven't opened everything up. It's really just been a balance between what medical experts have told us, and then just being pragmatic and knowing our territory. [Our government] knows the habits of [our] people and how they behave. We send out the right messages of social distancing, wearing masks and hand sanitizing. And I must say that people follow those recommendations and guidelines very well. I was very impressed by the way that [the Monaco population] adhered to those principles.
It's never easy to be confronted with a totally new situation. Some might argue that it's easier for a smaller country with a smaller population to be able to control [Covid-19]. But, we have open borders and we feared that there would be a big influx of people coming in and out both from both sides — from Italy and France. Our workforce comes in every day from both sides.
We were also able to do extensive testing. And even though our vaccination rollout has not been the best ever, it has been pretty consistent and regular. As of now, 30 percent of the population is fully vaccinated. That puts us in a pretty good position in terms of the well-being of the population.
SW: Well, that's all the questions that I have! Thank you for taking the time to meet with me, Sir.
PA: You're welcome! Wishing you all the best in your remaining years at Amherst.