Arts & Living
"My Brilliant Friend": A Fascinating Adaptation
"My Brilliant Friend" adapts Elena Ferrante's "Neapolitan Novels" into HBO's first foreign language series. Kaelyn Milby '22 reviews the series, which follows two friends from childhood to adulthood in twentieth century Italy.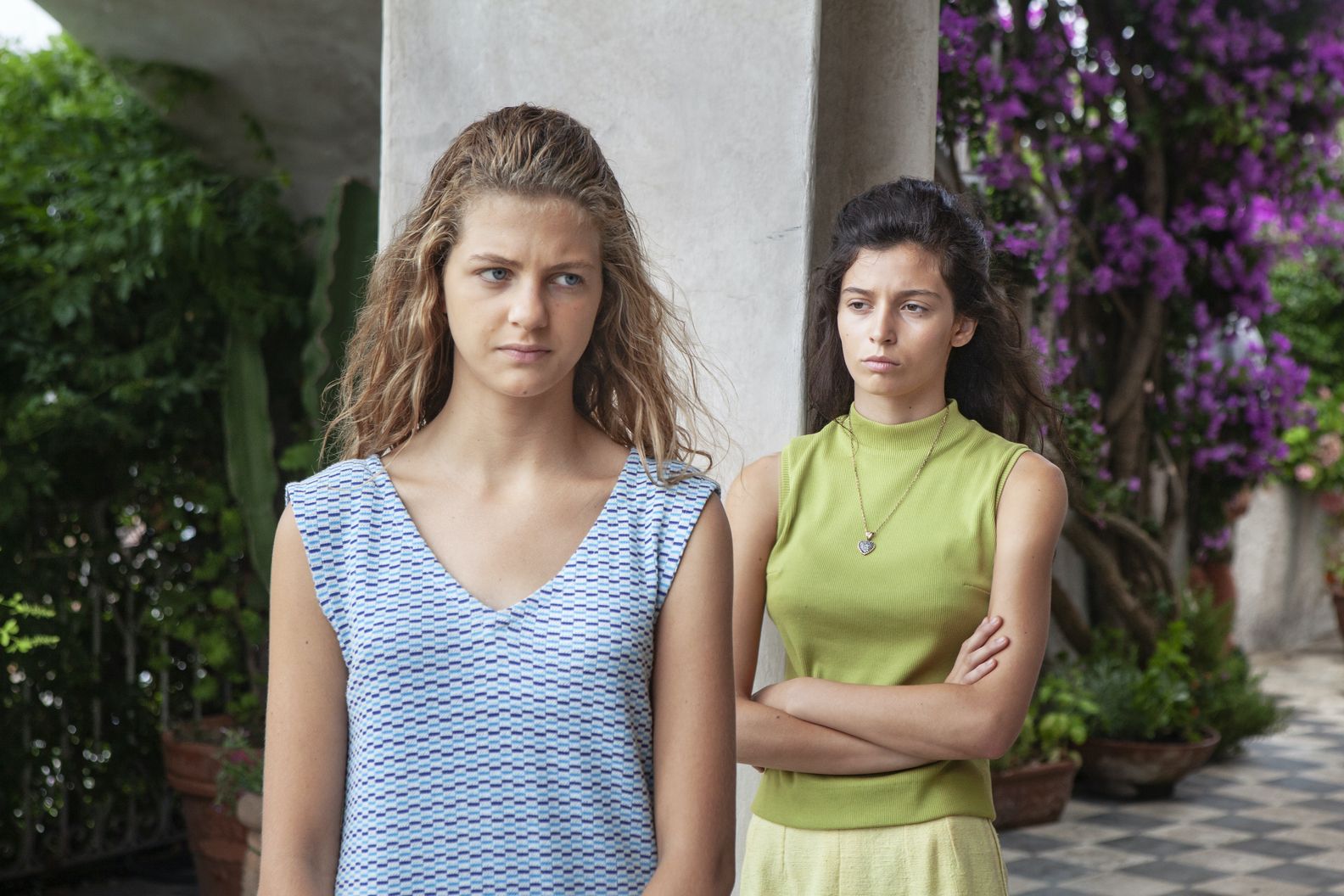 "My Brilliant Friend," HBO's first foreign language series, is a beautiful adaptation of Elena Ferrante's beloved "Neapolitan Novels." The story is told through the eyes of Elena "Lenù" Greco (Margherita Mazzucco) and focuses on her formative friendship with Rafaella "Lila" Cerullo (Gaia Girace), a strong-willed and bright schoolmate, as they navigate life in their impoverished Naples neighborhood. The first three seasons' storyline spans decades (from the 1950s to the 1970s) and follows the characters from first grade all the way through their twenties.
The series is a faithful adaptation, with its dialogue often closely matching that of the books. One way the show differs from and improves upon the books is through its use of language. Throughout the novels and the show, the main characters speak in a Neapolitan dialect of Italian, but the books are written in standard Italian, even when the characters are said to be speaking in dialect. In the series, however, the characters actually speak in dialect, which is significantly different from standard Italian. Not only does this lend a sense of authenticity to the show's portrayal of Neapolitan culture, but it also shows the chasm between those living in the neighborhood and the life of stability which can only be achieved by breaking into broader Italian culture. Those in the neighborhood don't even speak the same language of those whose lives they hope to emulate.
"My Brilliant Friend" is excellently cast. In the third episode of the first season, the two actresses who play elementary school-age Lenù and Lila (Elisa del Genio and Ludovica Nasti, respectively) are switched out for Mazzucco and Girace, who play the two main characters for the remainder of seasons one, two, and three. Mazzucco and Girace, who are only 19 and 18, respectively, bring astounding gravity to characters who go from adolescents to young mothers. Francesco Serpico combines a disarming charm and aloofness in playing Nino Sarratore, Lenù's lifelong unrequited love. Even more minor characters like Pasquale Peluso (Eduardo Scarpetta) are portrayed by actors who possess the impressive range necessary to bring life to characters who grow and change in the space of just a few episodes.
The soundtrack is also beautifully crafted. In particular, "Spring 1," recomposed by Max Richter from Vivaldi's original composition, breathes childlike joy into every scene it is featured in. The direction and cinematography are similarly captivating, and each location in the series infuses its own personality into the story. The episodes set in the neighborhood, with its oppressive gray and brown backdrop, can feel claustrophobic and bleak. Meanwhile the Ischia beach chapters stand out as some of the series' most mesmerizing episodes, immersing the viewer in transformative and sun-kissed endless summers.
But for all its immense beauty, "My Brilliant Friend" can be a frustrating and difficult watch. Two of the biggest themes the series touches on are violence and sexism. These are driving forces throughout the girls' lives, ever-present and exigent from the first episode. From a young age, the two girls are obviously intelligent. But while Lenù must struggle and work to achieve top grades, Lila soars above her classmates. By the first grade, Lila has taught herself how to read and later teaches herself Greek before she is even old enough to be in high school. But, despite living in the same neighborhood, they come from considerably different families. Lenù's father allows her to go to school, while Lila's father, who does not believe a daughter should be educated, literally throws her out of a window when she insists that she should be able to continue onto middle school. And so, their fates are cast: Lenù will be educated and given the opportunity to leave her poverty-stricken life behind, while Lila will go to work and fall further into the abyss of violence and hardship.
No matter how hard the main characters try to free themselves from the burden of violence and sexism, it permeates their lives. In an unsettling scene in season three, Lenù's daughter, Dede, and another boy are playing house when Dede directs the boy to pretend to slap her for not doing the dishes. As Lenù watches this unfold, she thinks, "Despite all our efforts, the new flesh did what the old had done." "My Brilliant Friend" never shies away from showing, in detail, the crushing reality of domestic violence and the inability of the characters in the show to escape its poisonous reach. Viewers should also be aware that sexual assault is shown several times throughout the series.
But it is not only the violence in her neighborhood that Lenù cannot escape. Her relationships with her family and Lila, while often toxic, continue to tether her to her old life. Even after all she has achieved, the distance she has put between her and Naples, and the hardships Lila has had to endure, Lenù still feels inadequate compared to her friend, and stuck between the two worlds she has called home. At the end of season three, she feels sure that she has finally begun to break free from the clutches of her life in Naples. But given her enduring connection to Lila and the violence erupting in their hometown, that may be impossible.
The third season of "My Brilliant Friend" ended on February 27. The series is set to continue for a fourth and final season, which will feature a new cast and will follow the fourth Neapolitan Novel, "The Story of the Lost Child." The series is a detailed study of sexism, violence, political movements, class struggles, and complex friendships that span decades. One would be forgiven for expecting a show of this magnitude to crumble under its own weight, but "My Brilliant Friend" does a magnificent job of moving seamlessly from year to year, city to city, and life to life without ever losing its voice.