Sports
NCAA's Long-Awaited Policy Change Allows College Athletes to Monetize Their Image
A long-awaited policy change has now allowed NCAA athletes to profit off of their name, image and likeness. Some Amherst athletes have taken advantage of this new rule, and recount their experiences in this new landscape.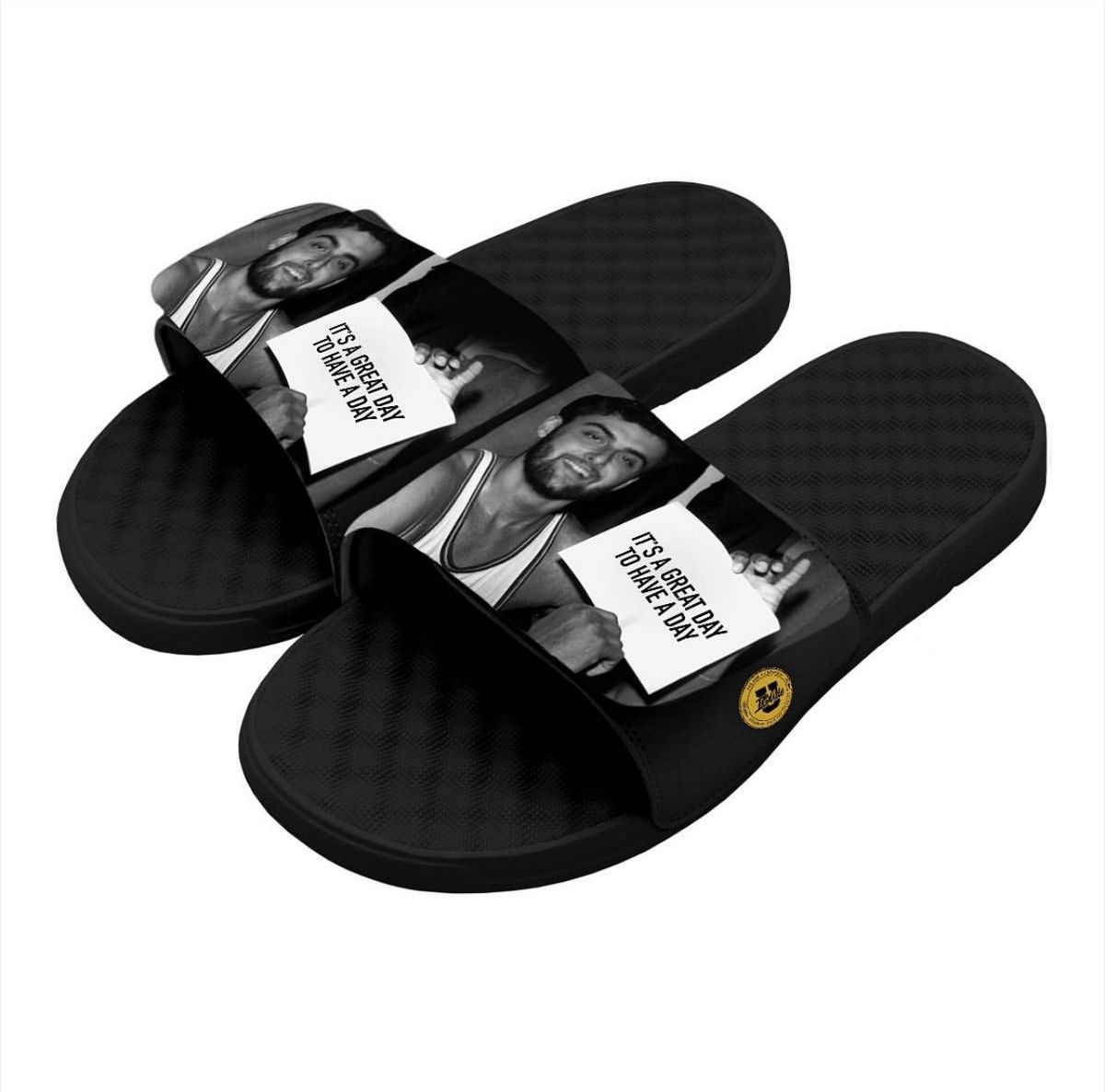 Virtually since its inception, the NCAA has built its foundation on the principle of amateurism. Collegiate athletes — intentionally dubbed "student-athletes" — are expected to place their studies above their athletic ventures, even though the schedules for high-level Division I athletes are often as much of a time commitment as a full-time job. NCAA regulations have resultantly prevented students from receiving any form of monetary compensation while playing for their respective institutions, even though it is estimated that the top Division I schools earn about $8.5 billion in annual revenue from college athletics. However, pressure has been building over the last few decades from players and fans alike to adapt their current policy into one in which student-athletes are able to receive financial compensation for representing their schools.
In July of this year, the NCAA finally passed an interim policy in which collegiate athletes in all three divisions can benefit from their name, image and likeness (NIL). The new policy allows student-athletes to limitlessly profit from endorsements and sponsorships while still retaining NCAA eligibility. NIL can be monetized in various forms, including traditional endorsement deals, selling merchandise, private training lessons, monetization of YouTube channels and autograph sales. Perhaps the most prevalent form of NIL monetization has been sponsored social media posts via Instagram and Twitter.
While the NCAA's new policy has been anticipated for some time, the real catalyst was the landmark decision in NCAA v. Alston, the first case regarding the NCAA to make it to the Supreme Court since the 1980s. The case concerned former West Virginia University running back Shawne Alston, who argued that capping education-related compensation (such as payments for academic tutoring or scholarships for graduate or vocational school) by the NCAA was fundamentally unfair and violates federal antitrust principles. Oral arguments were heard in March 2021, and the Supreme Court unanimously ruled that the NCAA cannot limit education-related payments to student-athletes on June 21, as it violates antitrust law. Though the decision seems limited in scope, it has seemingly opened the door for future plaintiffs to invalidate the NCAA's amateurism standard as a whole.
Just nine days after the Supreme Court ruled against the NCAA, the NCAA Board of Directors adopted the temporary rule change to allow NIL activity, which went into effect July 1. The NCAA has also committed to working with Congress to create a permanent federal NIL law that will supersede all state laws. Even under the temporary NCAA measure, student-athletes are still prohibited from receiving compensation related to pay-for-play, which includes benefits that are contingent on enrollment at a school or based on an athlete's performance or statistical achievements. While a student-athlete's NIL value can be enhanced based on his or her individual performance, financial incentives cannot be based on stats – for instance, a college quarterback can't get paid more for throwing a certain number of touchdowns.
Some states have passed their own NIL laws as well. In 2019, California was the first state to pass legislation that prohibits schools from punishing athletes for accepting endorsement money while in college, which was scheduled to go into effect in 2023 and put pressure on the NCAA over the past few years to adopt an overarching policy for all schools. 27 other states have since followed California's lead and implemented their own regulations on top of the NCAA's new policy. Those states that have yet to implement their own regulations will adhere to the temporary policy put in place by the NCAA. The temporary rules will serve as a stopgap until federal legislation or new permanent NCAA rules are adopted, though schools and conferences may choose to adopt their own additional policies as well.
With this new NCAA regulation in place, college athletes have wasted no time in signing endorsement deals with both large companies and local businesses, and many of the deals are astronomically large. University of Miami quarterback and NFL draft prospect D'Eriq King was one of the first to sign an endorsement deal, partnering with College Hunks Hauling Junk & Moving for a reported $20,000 the same day the rule change went into effect. According to University of Alabama head coach Nick Saban, sophomore quarterback Bryce Young's deals are "approaching ungodly numbers," and while he wouldn't go into specifics, Saban stated that they are nearing "almost seven-figures." Clemson quarterback DJ Uiagalelei has appeared in nationally televised Dr Pepper commercials, though the financial details of the deal have not been made public information. Perhaps the most outrageous deal is the one signed by incoming Tennessee State University basketball player Hercy Miller. Miller, who is only 19 years old and whose father is rapper Master P, signed a four-year endorsement deal with tech company Web Apps America worth $2 million before even playing a collegiate basketball game.
The megadeals signed by individual athletes have predominantly been with big-name players who play skill positions, most of whom will likely play at the professional level. However, fewer than 2 percent of all college athletes go on to play at the next level. To capitalize on the rest of the market, companies have also made significant deals signed to represent entire teams. The University of Miami's football team signed with MMA training academy American Top Team, which agreed to pay every player on the Hurricanes football roster $500 per month, a total sum of $540,000 for the entire roster. All 90 players on Georgia Tech's football team have signed with TiVo, each receiving a TiVo Stream 4K, a TiVo branded football and branded silk pajamas, along with a $404 prepaid debit card as an homage to Atlanta's area code. Brigham Young University's brand deal with Built Brands has perhaps the greatest impact on its players out of any NIL deal, as their partnership provides fully paid tuition for BYU's walk-on players.
There have been a handful of Mammoth student-athletes who have joined in on the NIL frenzy. Dan Schlakman '24, a sophomore forward on the men's basketball team, has partnered with custom footwear company iSlides. Schlakman interned at the company when it was in its infancy, and iSlides has since expanded to acquire licenses for professional sports leagues like the NBA and NHL. Once the NCAA amended their NIL policy, Schalkman reconnected with the company, which had launched "iSlideU" as an opportunity to connect college athletes to larger companies and to give athletes a means of learning about marketing and selling their personal brand. Schlakman designed his own slides and socks, for which he gets a portion of the individual sales, and he also receives a percentage of the sales from any purchases made that use his code "DS5" at checkout.
Jayna Park '24, a sophomore on the women's hockey team, chose to partner with hydration company Liquid I.V. "Not only do they have great products, but they also give back to the community by serving homeless shelters, places impacted by natural disasters, hospitals and more, which is why I really support them," said Park. She was able to establish her partnership by reaching out to the company and filling out an athlete application, and Park now gets sent products monthly and has a discount code that other patrons are able to use. Park holds up her end of the deal by having "Liquid I.V. athlete" in her social media bio and sharing sponsored posts periodically.
Many other student-athletes have partnered with social media juggernaut Barstool Sports, like Mammoth linebacker Clay Zachery '23. After filling out an online application, Zachery and other athletes who have partnered with Barstool — which has reportedly been over 100,000 student-athletes across the country —  receive "Barstool Athlete" branded merchandise not available to the general public in exchange for having "Barstool Athlete" in their social media bios.
The new policy is a massive step forward for the NCAA, an organization that has too often been accused of taking advantage over the very people who generate their profits. If the mad dash from student-athletes to profit from their NIL can serve as any indication, it is likely only a matter of time before the entire concept of amateurism is challenged.