News
New Furniture in 67 Dorm Common Rooms
Dorm common rooms across campus were refurbished during the last week of August. Though many previous pieces of furniture had become dilapidated, students described being underwhelmed by the new furniture.
Residential Engagement and Wellbeing, in collaboration with the Facilities Department, replaced the furniture in common areas in residence halls across campus at the end of August, days before first-year move-in.
About a year ago, Nicole Barron, furnishings and interior project manager, noticed that common rooms across campus were in need of a makeover. 67 lounges and nooks across campus — from the first-year quad, to the Greenways, to the triangle — were selected for the upgrade.
Barron worked closely with Director of Residential Engagement and Wellbeing Amanda Vann to assess the varied needs of dorms across campus. Some of the lounges had been in need of new furniture for several years due to wear-and-tear, Barron said. In others, Barron thought that different types of furniture would improve the space's utility.
The next step was selecting the furniture.
"[Barron] picked amazing furniture that is durable, attractive, comfortable and versatile. We need furniture that is multi-purpose and is easy to clean," Vann said.
The new furniture is easily identifiable throughout campus by its dark brown color and faux-leather material — a departure from the eclectic fabric furnishings it replaced. Still, the new furniture is relatively understated, allowing it to blend well into a variety of architectural styles, and is in keeping with the older, New England-collegiate feel of many of Amherst's residence halls.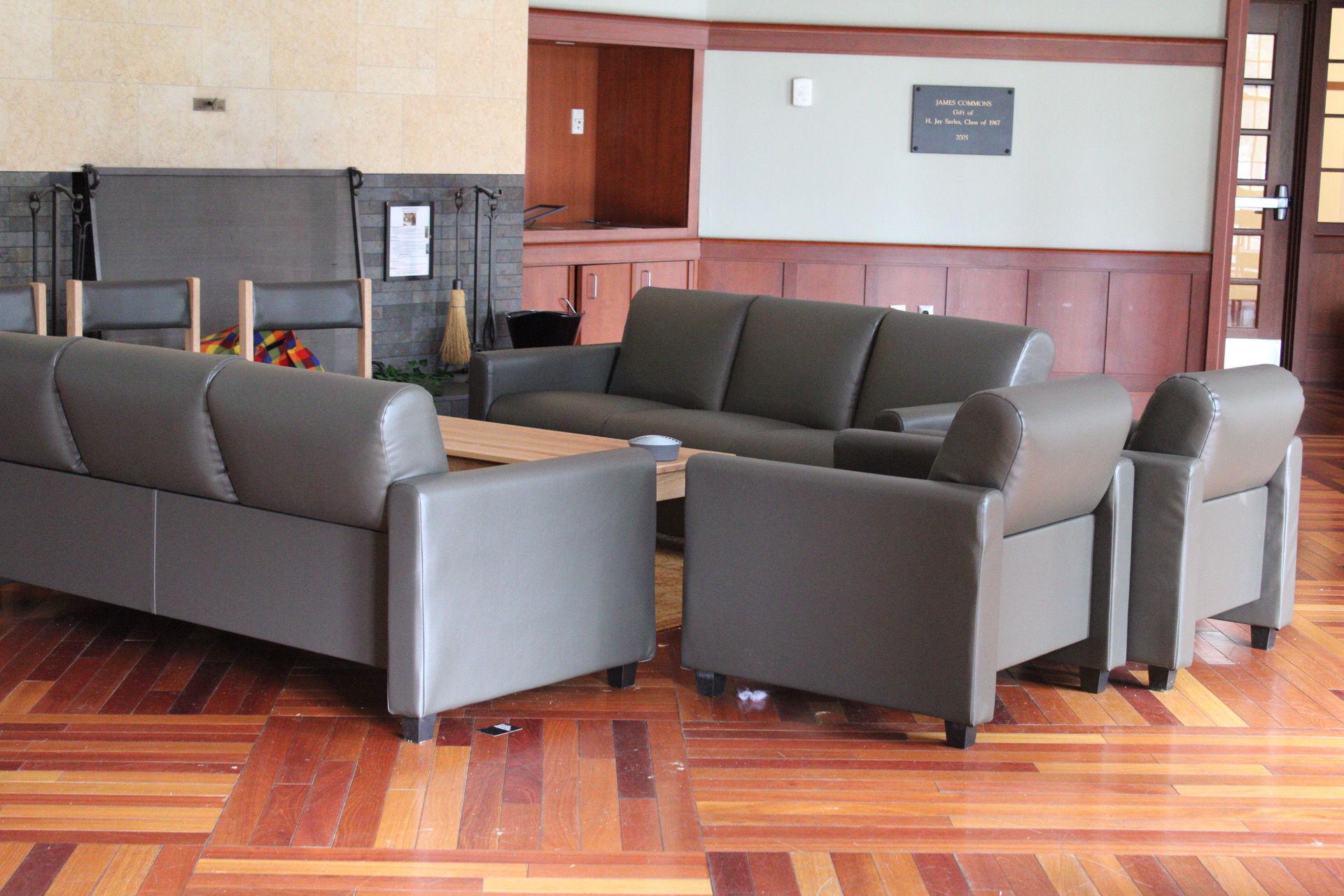 The process of mass purchasing new furniture and discarding or repurposing the old furniture raised sustainability concerns.
"This furniture was selected because it is durable," Vann said, "The furniture we removed will either be discarded because it is well past its practical use or will be donated."
"We understand the importance of responsible disposal," Heidi Kellogg, director of supervisor of events and support services said. "[We] make every effort [to handle] discarded items in an environmentally conscious manner to minimize any negative impact on our surroundings."
"[Some of the furniture items] were taken and are being stored, and most of it has been redistributed across campus," Community Development Coordinator David Ke explained.
The summer seemed like the optimal time for the overhaul, as the campus would be fairly underpopulated before the arrival of students and faculty. The timing of the project came with its own set of challenges, however.
Kellogg said that the biggest challenge was the project's "exceptionally tight timeline."
August is a busy month for Auxiliary Services, according to Kellogg. The department is charged with many tasks related to the transition from summer programs to the start of the academic year. At the same time, they manage the arrival of students back to campus as well as room changes.  
"To say that we are busy would be an understatement," Kellogg said.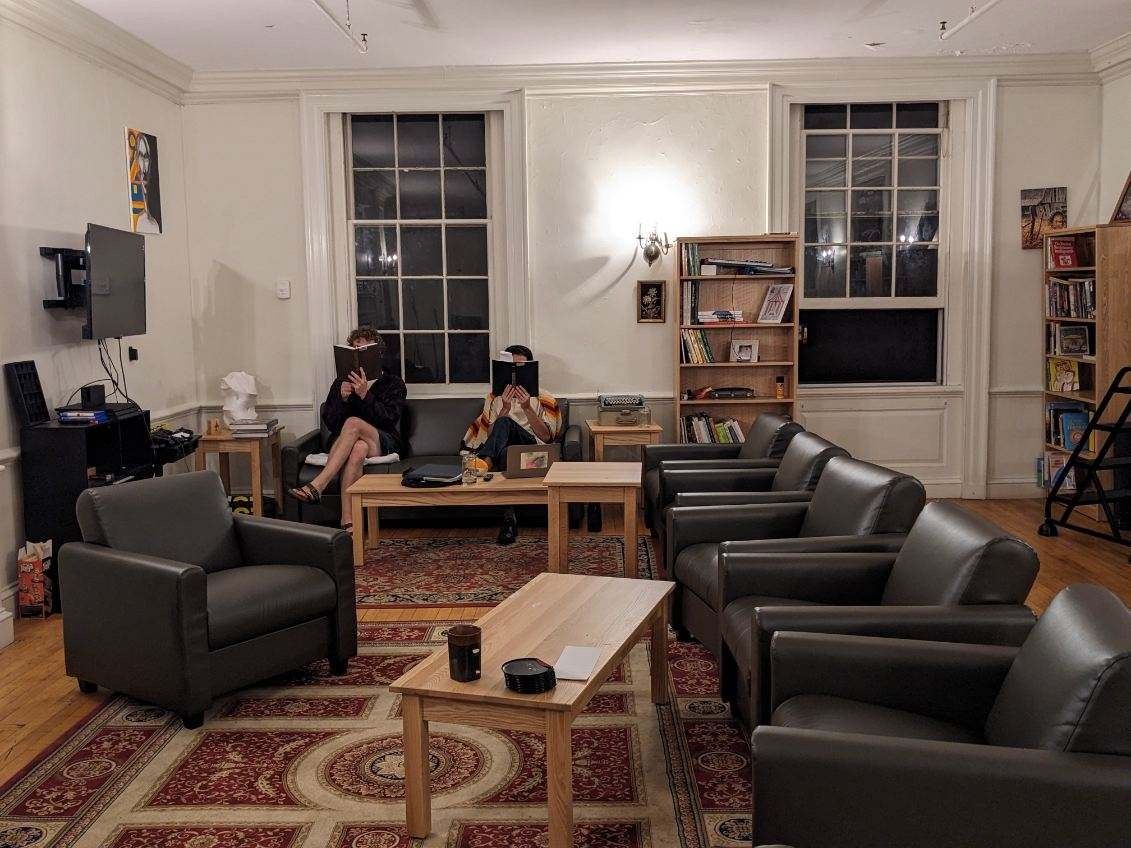 While many students agree that the common rooms were in need of updated furnishings, some students expressed disappointment after the furniture arrived.
Isabelle Anderson '25 is a community advisor in Williston Hall, one of the dorms that received new furniture.
"I think it's a little underwhelming," Anderson said.
Anderson also said that one of the nooks on Williston's second floor had its furniture removed but not replaced, which means that space is effectively useless. Similarly, some of the newly-configured common rooms in Williston contain less furniture than before.
"I very much have emphasized community building in my role [as community advisor], and it feels like this year, I've had a harder time connecting with residents because they just don't hang out in the common room like they did last year," Anderson said. "I don't want to say it's because of the furniture, but it's significantly less nice and less comfortable furniture."
The new furniture in Morrow Hall's second floor has been met with similar ambivalence by leaders of the Asian Culture House (ACH).
"I don't appreciate that they got rid of our furniture without telling and [collaborating] with [the] ACH," said Pei Pei Martin '25, co-vice president of the ACH.
In the past, the ACH has held meetings in the second floor common room, which previously contained two large couches. The old couches were removed and were replaced with a large table and several chairs around it — but no new couches.
"I think the vibes are just better when we have better furniture for sure. I think it definitely does impact the comfort level [of the meetings]," said Evelyn Chi '25, secretary of the ACH.
Ke recognizes that any change the college makes will inevitably be met with mixed student reviews.
"My hope is to have a happy medium in which people you know are using tables to study and are sitting in spaces where they don't feel too cramped up," Ke said.